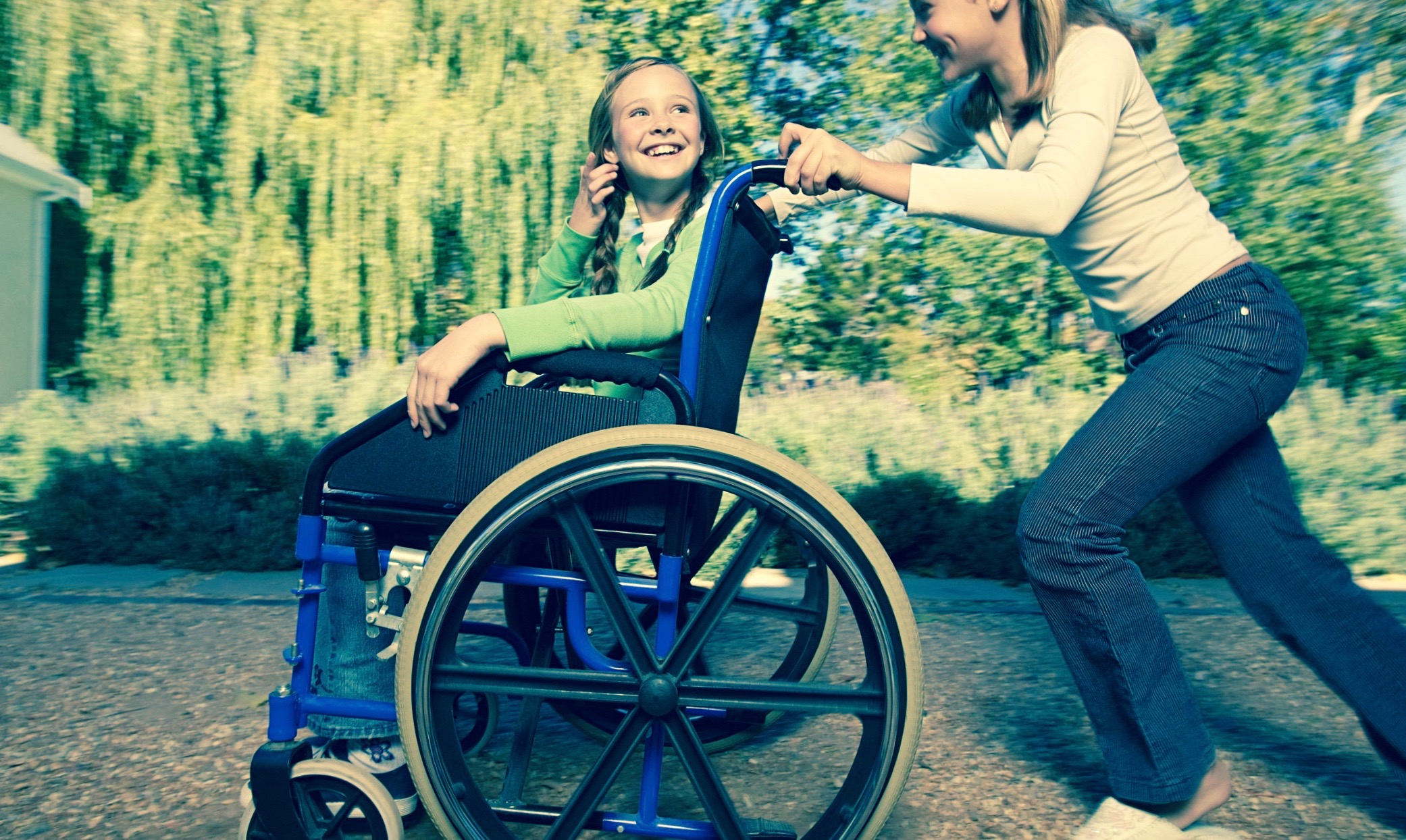 Here's our list of outdoor learning experiences that introduces your child living with a disability to the great outdoors.
Although your child may have mobility challenges, it should not keep your child from reaping the benefits of outdoor learning this summer, especially when you consider the positive impact it can have on over coming learning loss.
Thankfully, there are many opportunities to introduce your child to the great outdoors in a manner that allows them to gather knowledge and skills that will serve them today and in the future.
4 Outdoor Learning Experiences for Children Living with Disabilities
1. Visit or Volunteer at an Accessible Community Garden
A community garden is a great place for children to learn more about their surroundings, the concept of a sustainable community and to have fun. Most municipalities require that urban open space networks such as community gardens are made accessible, so all that it takes is a little online research to discover one near you. For instance, the City of Vancouver has very clear guidelines on the matter, making it easier for those in the Lower Mainland to find a garden for their children to immerse themselves in. If there is no community garden or urban farm in your area that is accessible enough for your child, perhaps you can take the steps to help make it so.
2. Take an Accessible Farm Tour
Extending on the concept above, a farm tour will provide an even more exciting and engaging experience for your child. Not only will they learn about the seed-to-table concept in the setting of where it all begins, they will thoroughly enjoy the opportunity to interact with local farm animals, farmers included (he he)! There are farm visits for children throughout the country, so search for one near you. Contact them directly to find out which ones will provide the level of accessibility and/or sensory engagement your child needs.
3. Reading Outdoors
Children with more impactful physical limitations can still receive the sensory benefits of being outdoors. Continuing on the concepts from above (community garden visits), seek out a garden/farm that has incorporated learning elements, including an outdoor library exchange and place to sit amidst nature. There, you and your child can read together (note these reading suggestions) in an environment that has proven to be conducive to cognitive development and assists in other conditions including attention deficit disorder.
If there are no outdoor library exchanges in your area, perhaps you can start one by following these steps. Alternatively, you can simply pick up a good book and head for the nearest eco-park.
4. Bike Eco-Tour
You can only take so many nature walks before kids grow restless. By turning the same affair into a biking tour and heading for a local ecological reserve with accessible pathways (i.e. Boundary Bay Eco Park in Delta BC) you will ramp up the interest factor exponentially. Now we know what you may be thinking, given that your child may be in a wheelchair or requires the assist of a walking apparatus. That doesn't need to stop you.
We're happy to say that there is now a wide range of tandems and bikes on the market that will allow children of all abilities to enjoy a ride with their parent or guardian. Some offer single-driver steering (for you), others offer side by side seating, while others are more reparative in nature, including therapeutic tricycles, adaptive tricycles, recumbent bikes, and pumpers (using hand pumping motions to move the bike forward). There are also numerous rear trailers, including special needs trailers and caboose models on the market.
We no longer live in a world where your child needs to be left behind when it comes to activities such as biking and other outdoor experiences that call for wheels. It may require an initial investment (or rental) but it will pay for itself tenfold when you witness the smile on your child's face and the improvement in their mental, physical, and emotional abilities.
---
Given that abilities come in all forms, some of the more traditional warm season outdoor learning experiences may still apply to your child. View popular picks for spring (here) and summer (here). If you have any other learning concepts that apply to this topic that you would like to share, we'd love to hear about them! Follow our Foundation on Facebook, Twitter, and/or Google+, find this article on our recently published posts and leave a comment.
Help us celebrate all children! Our programs create moments of inspiration that can last a lifetime—in classrooms, in school gardens, by farm visits, and other outdoor educational activities. Please visit this link to learn more about our work in Canada and sign-up to be a Friend of the Foundation.