At the start of the summer our Foundation released an article on learning vacation ideas for families with children. However, we know that some of you won't have a chance to get away for an extended trip this season. But that doesn't mean you can't have some fun in and around your area.
The staycation (or a mash-up of stay and vacation that means a holiday spent in your own region or neighbourhood that may include trips to local spots) concept has gained in popularity over the past few years. It encourages households such as yours to create a purposeful adventure for the family, one that is enjoyed in your very own region. This is a great idea for so many reasons. For added benefit, why not include an educational experience in the mix? Today, our Foundation has provided a few ideas that will be enjoyed by the whole family, while providing your children the opportunity to gain valuable knowledge about their surroundings.
4 Learning Staycation Ideas and Inspirations for Your Family in the Summer Season
1. Take a Local Agritour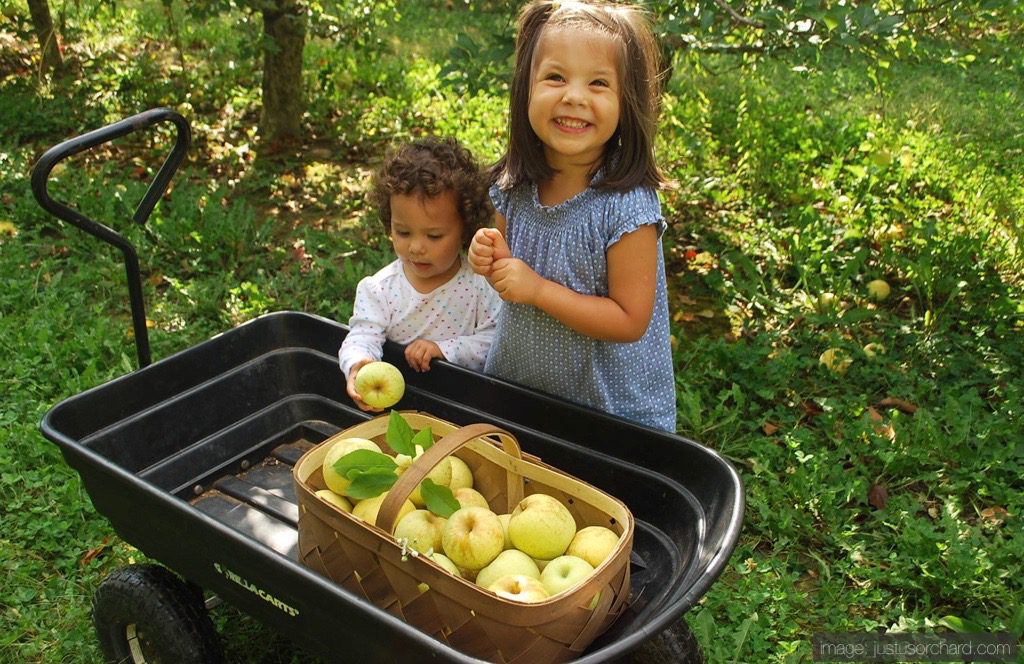 Like the very agritourism concept that was shared in our learning vacation article, staycationing families can also enjoy an agricultural experience this summer. Wherever you are in Canada and North America there will be some agricultural draw near you. There are summer season farm tours throughout the country that allow children to immerse themselves in all aspects of the farm to table concept and livestock process. Your kids will appreciate the interactive nature of these experiences, which includes getting their hands and knees delightfully dirty as they learn all about where their local food comes from.
Orchard tours are great such as in the Okanagan Valley where local households are able to take advantage of a region ripe with u-pick apple and cherry orchards in the summer. Identify a local farm near you and inquire about the agritours that they offer.
2. Go on a Local Ecotour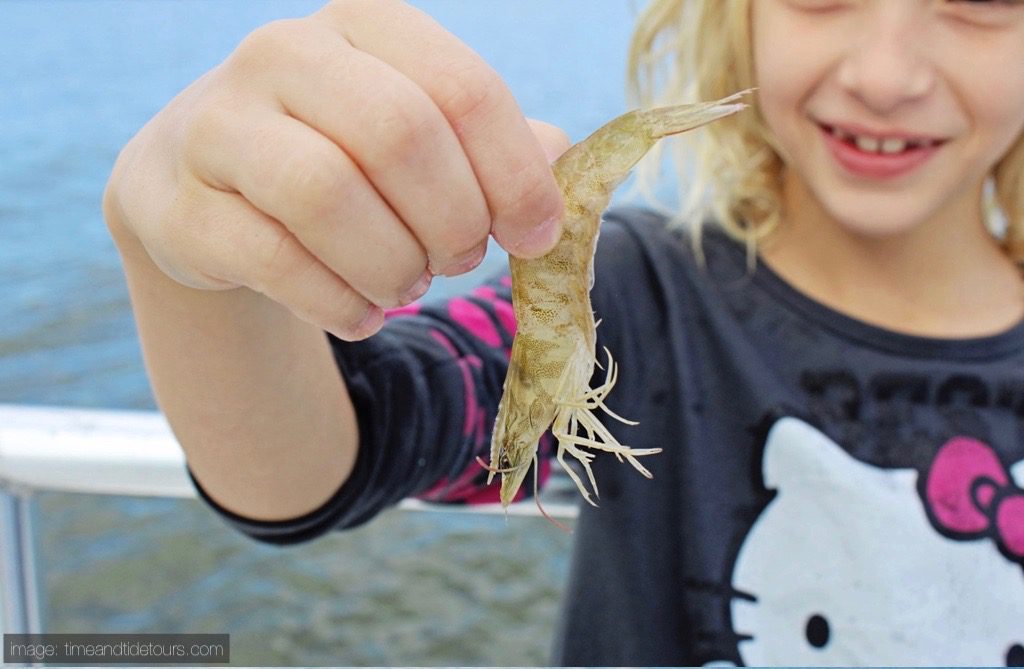 There will be some sort of ecological marvel in your area, one or more that you may have not taken the opportunity to properly explore and learn more about. An ecotour can be anything that exposes you and your children to the wonders of nature while gaining knowledge on the subject. In Greater Vancouver BC for example, this can include everything from whale watching tours launched off of Steveston Village marina to outdoor skills programs in Whistler.
In the event that there is no official guided ecotour/program available to your family, check if the community has self-guided farm or ecotours like Burnaby, BC or you can create your own by doing a little homework and developing an agenda. Using the Lower Mainland again as an example, you could devise a guided exploration of the Jericho Beach marshlands or Lynn Canyon, complete with a photo-logged checklist that includes wildlife and flora species identification. The possibilities to explore and learn are boundless. All that you have to do is look outside for inspiration.
3. Create (and Attend) a Calendar of Local Festivals and Fairs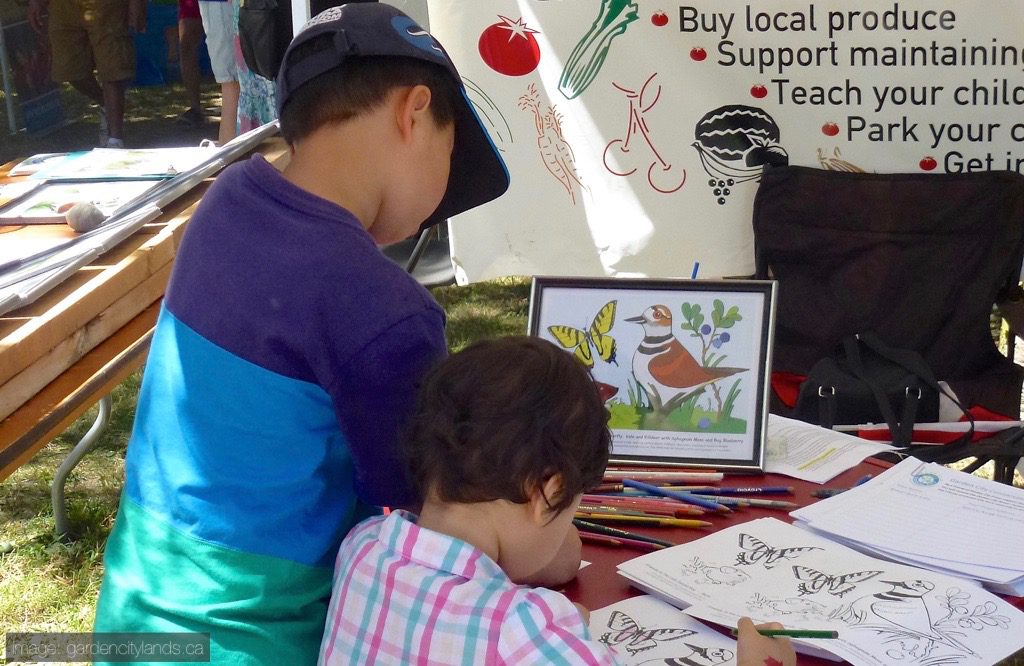 Summer is the season of festivals and fairs. Nearly each one of these events pays homage to a theme or culture and most include access to a farmers market and local artisan wares. Thus, within each there is something for your children to learn about.
Begin by searching online for the complete line-up of festival and fairs in your area. Draw out a colorful calendar on a big piece of construction paper with your children so that you know in advance which events are coming up. A few days out from each, collectively learn more about the motivation behind the affair so that you identify key elements of the culture (be it national, ethnic, or other) or theme being celebrated. Each festival/fair will have pamphlets, children's workbooks and other fun items that contain information that will encourage your kids to learn more. In keeping consistent with the Greater Vancouver examples above, the municipality of Steveston Village alone has the Salmon Festival and Sockeye Run Festival within the same month, both of which educate kids on the importance of sustainable fishing in a fun and engaging atmosphere.
4. Weekly Beach Clean-up (and Treasure Hunt!)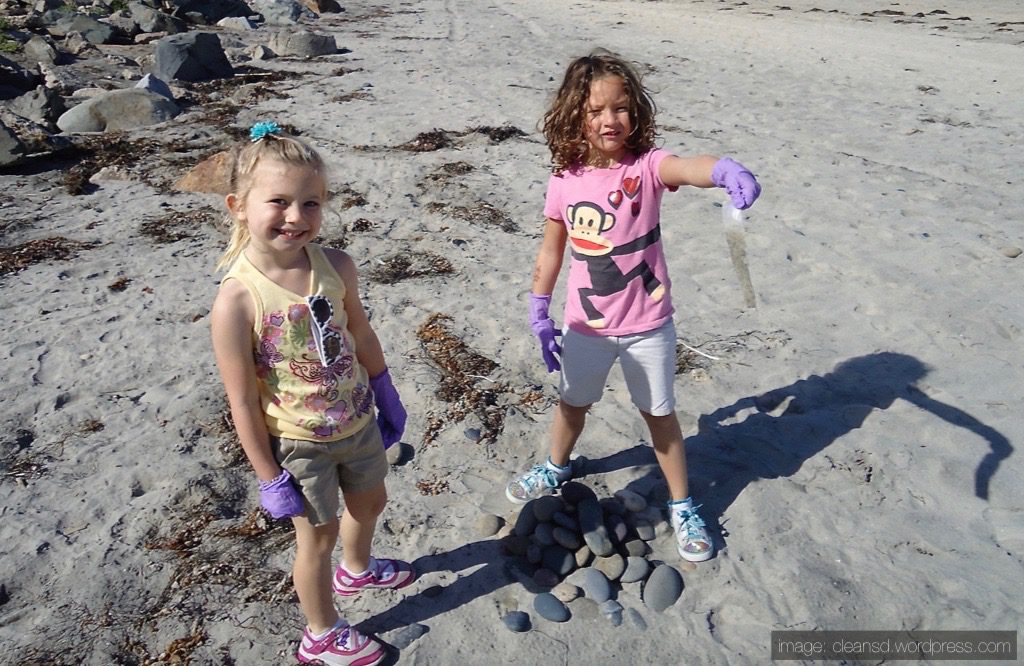 A trip to the beach is staycation idea 101 for any community residing near the water (lake or ocean). But by adding an element of responsibility you teach your kids about the impact of human interactions with Mother Nature.
The more beaches you have near you the better, but you can always return to the same one if you don't have the varied access. Schedule a weekly family beach clean-up, arming kids with big buckets, bags, rubber gloves, and garbage grabbers. In the process, teach your kids about the impact that waste items can have on sea life (and thus, us). A plastic 6-pack ring can hurt seagulls, turtles, and more. Discarded suntan lotion bottles near the shoreline contain enough residue to harm the underwater ecosystem if the tide takes them in. A San Diego State study indicates that one smoked cigarette butt in a single litre of water is enough to kill both ocean and freshwater fish.
To add some additional staycation fun to the concept, arrive early each week, hide a treasure (tickets to the local aquarium perhaps?) and provide your children with a treasure map of the beach area.
---
Has your family come up with some fun yet educational staycation ideas? Would you like to share them with our Foundation? Follow our Foundation on Facebook, Twitter, and/or Google+, find this article on our recently published posts, and leave a comment. We'd love to hear from you!