Michael & Megan's Games
The games below are all free, fun and inspired by the children's stories of Plant a Seed & See What Grows and What to Do with What You Grew by Roland Gahler. The games should work on any computing device from desktop and laptop computers to tablets and mobile phones.
Colouring Book
The pages of What to Do with What You Grew are blank! Choose from 24 colours to add life to these twelve different images. Online pictures can be printed before or after they're coloured. If you prefer, you can download a PDF colouring book.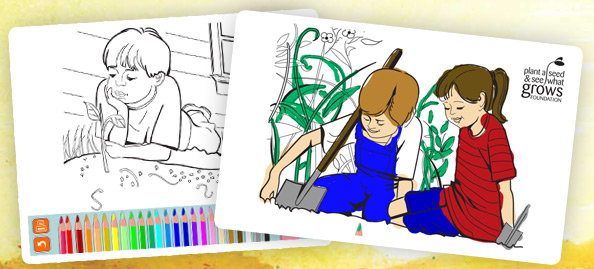 Catch Sack Game
Catch as many organic veggies in your sack as you can before time runs out. Be careful to avoid the beetles that are out to harm your garden!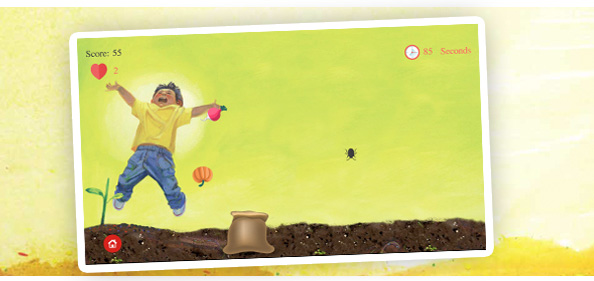 Puzzle Fun – The Tile Game
Our pictures are all jumbled up! Sort the tiles to put the puzzle back together again. It's easy and fun, but we've added some levels that will challenge even the best puzzle star!