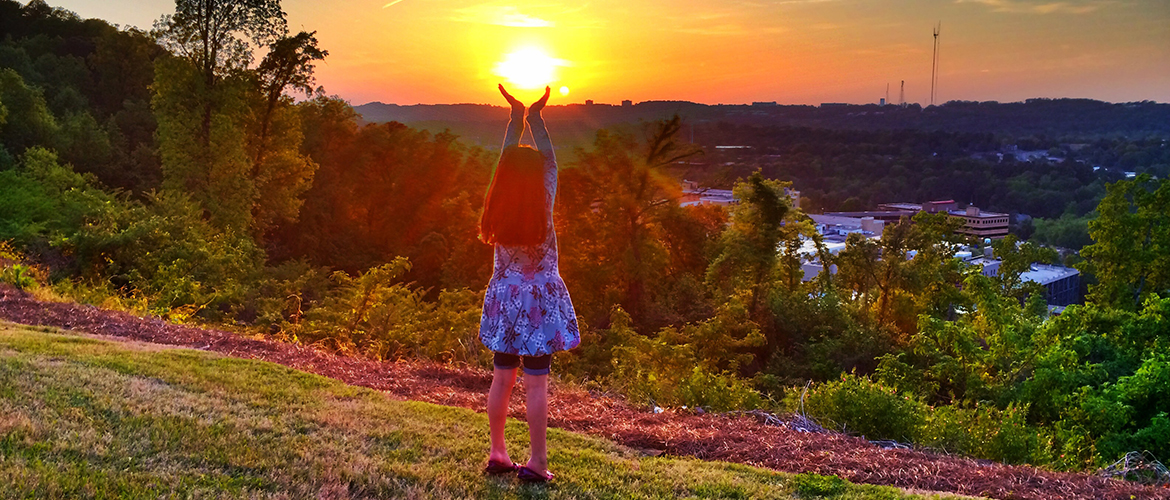 We're pleased to share with you how your time, talent and treasures are making a difference in our communities across Canada.
Seed Preservation & Outreach Programs
Annual Support Since 2016
Post Secondary Recipients
School Breakfast Programs
Annual Support Since 2016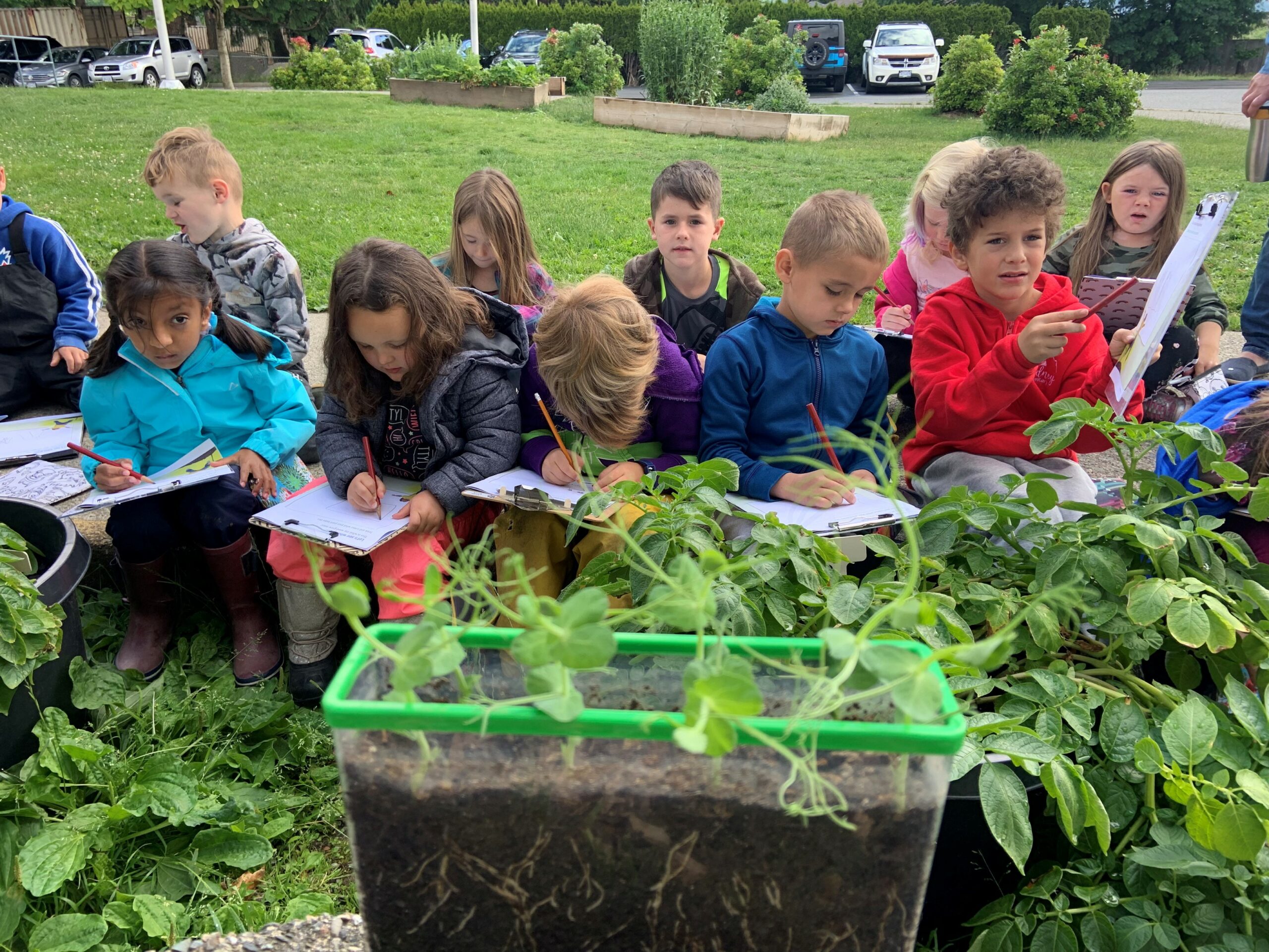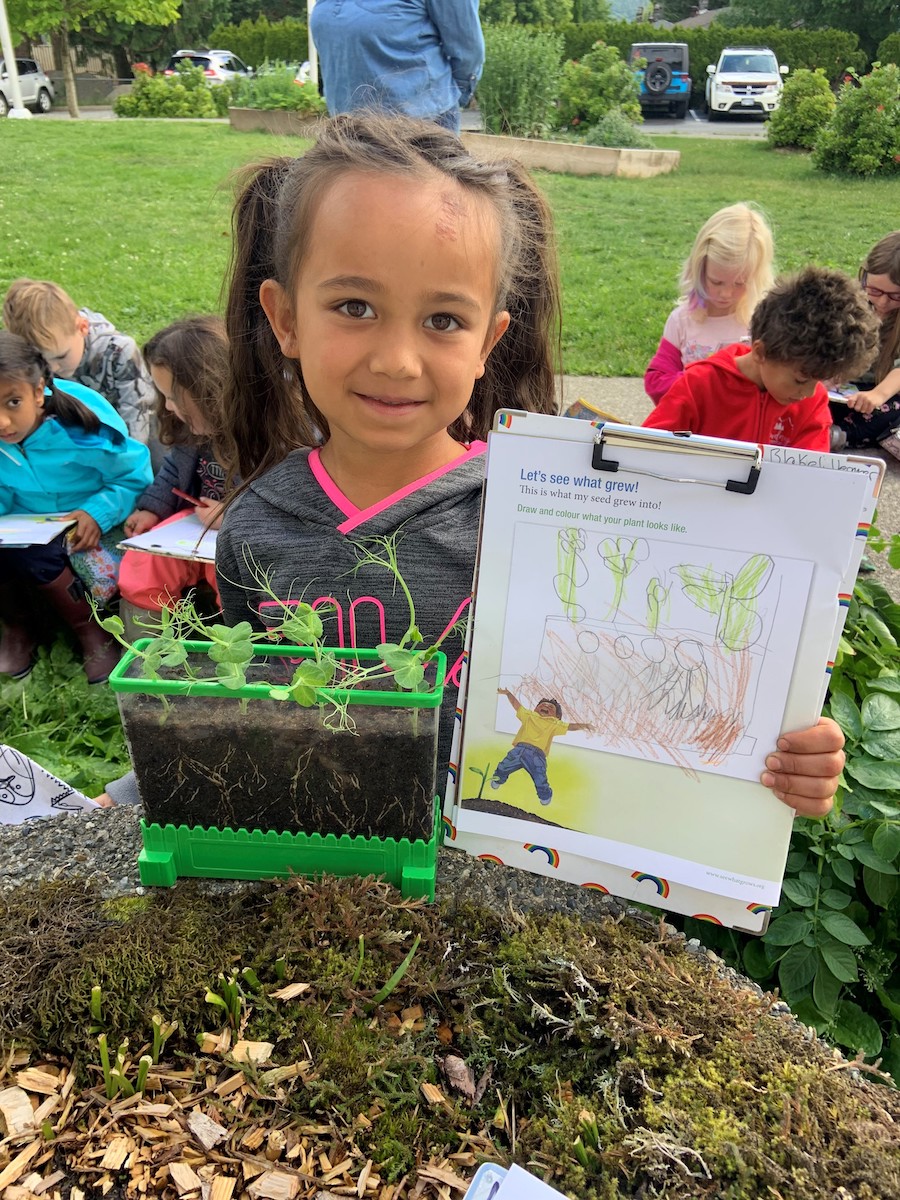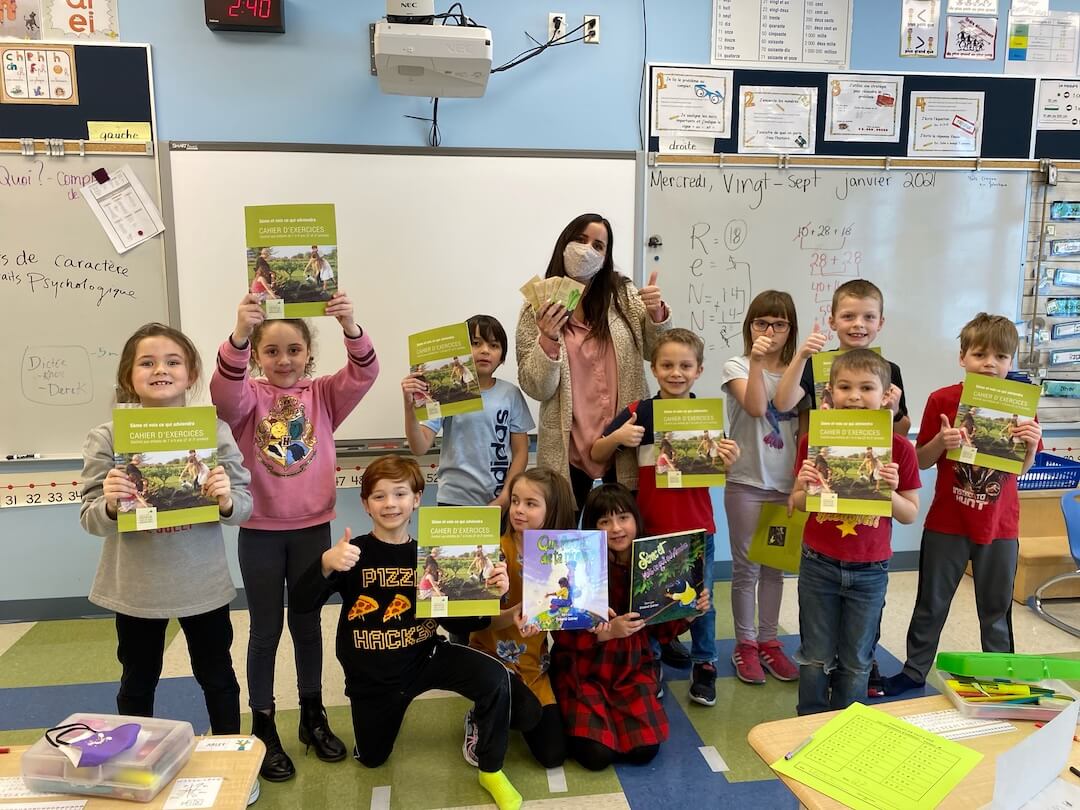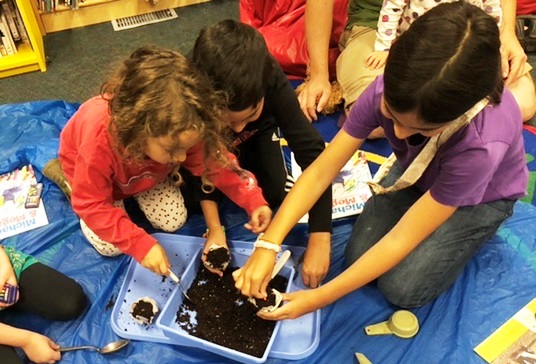 Merrickville Public Library, ON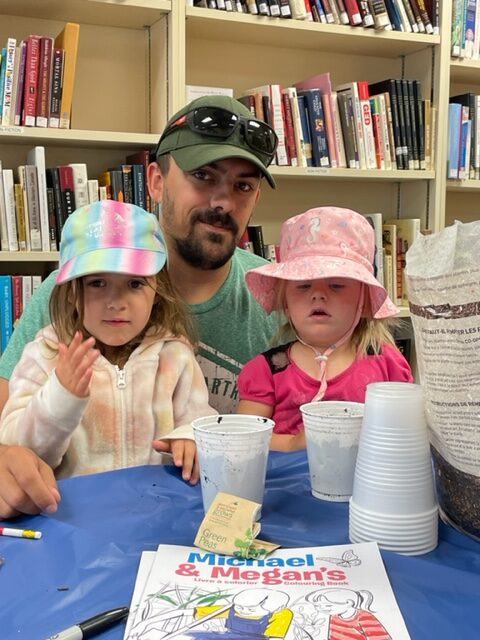 Montmarte Public Library, SK
Canadian Schools Implemented the Foundation's Seeds of Inspiration Program
Education
Our Seeds of Inspiration and Plant a Seed-Read! educational programs are inspiring and nurturing the next generation of healthy children and connected communities – rooted in the world of possibility through education.
Education
Plant a Seed & See What Grows Foundation's Reach in Education:
Seeds of Inspiration & Plant a Seed-Read! programs

Seeds of Inspiration Participating Schools

Plant a Seed-Read! Participating Libraries
Because of the Foundation's collaboration with the public libraries, the Foundation doubled its reach in communities by providing organic, non-GMO seed donations to their seed libraries.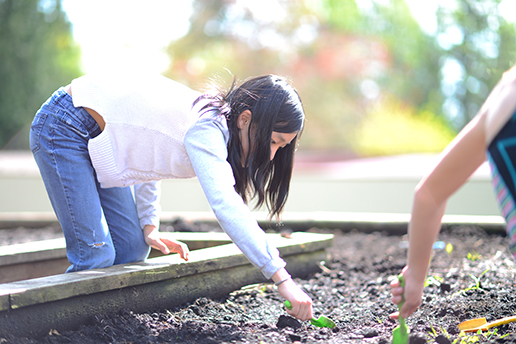 "Once again, I am writing to thank Plant a Seed & See What Grows Foundation for your generous and continued support of UBC Botanical Garden and its team. You have been very kind over the years to make us a focus of your Foundation's giving and we are deeply grateful for that."
 – Patrick Lewis, Director UBC Botanical Garden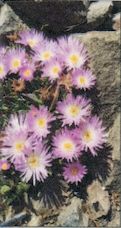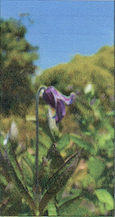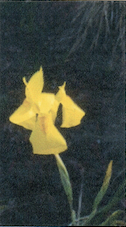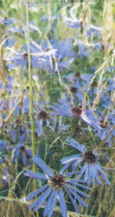 "Thank you so much for your donation to our seed collecting group. You have contributed to the Garden Khadia alticola, Moraea huttonii, Clematis integrifolia and Harvey's Astor. In addition to seeds, you have paid for a new shed to the seed growers' group of the Friends of the Garden. It took a little while to find an economical replacement but the team has done it and full of gratitude we present our new shed. The team is so happy to be working in it! "
– Trine Henriksen, Chair of the Seed Collecting Group, UBC Botanical Garden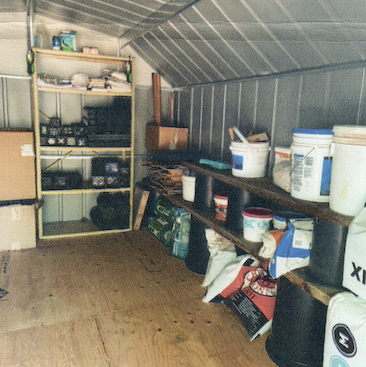 School Gardens
2017 to present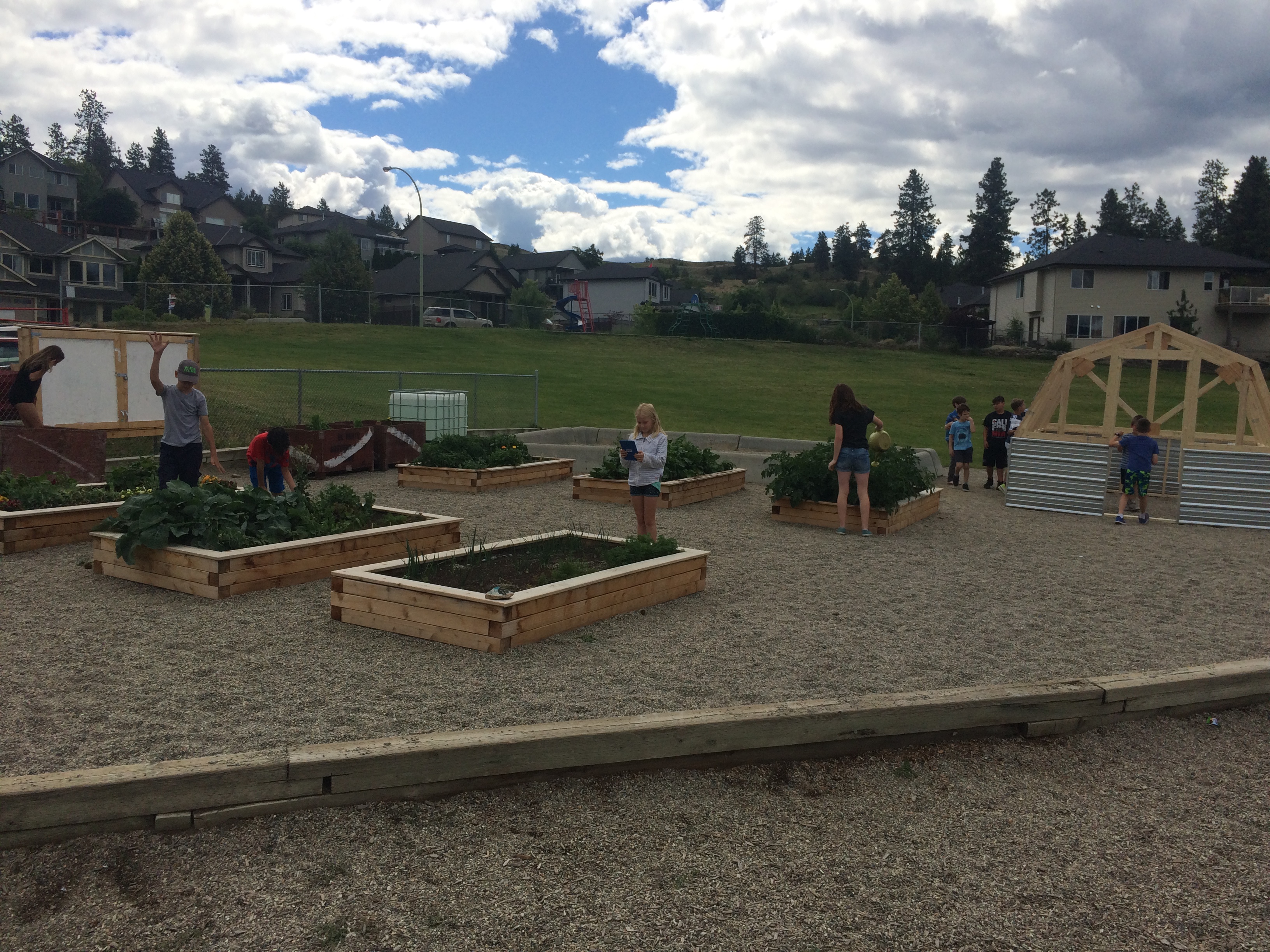 "The Foundation is contributing to a generation of students becoming lifelong learners around ecological and food literacy. Students now have the opportunity to participate in the seed-to-table cycle and to learn where their food comes from and how it is prepared. The more students are exposed to these concepts and experience the process with hands-on learning, the more likely they are to be active participants in outdoor learning and community gardens and supporting these causes in their future. Parents and families value these skills and appreciate the Foundation supporting these initiatives for their children."
Clint Maltais
Gr. 5/6 Teacher, École Peter Greer, Lake Country, BC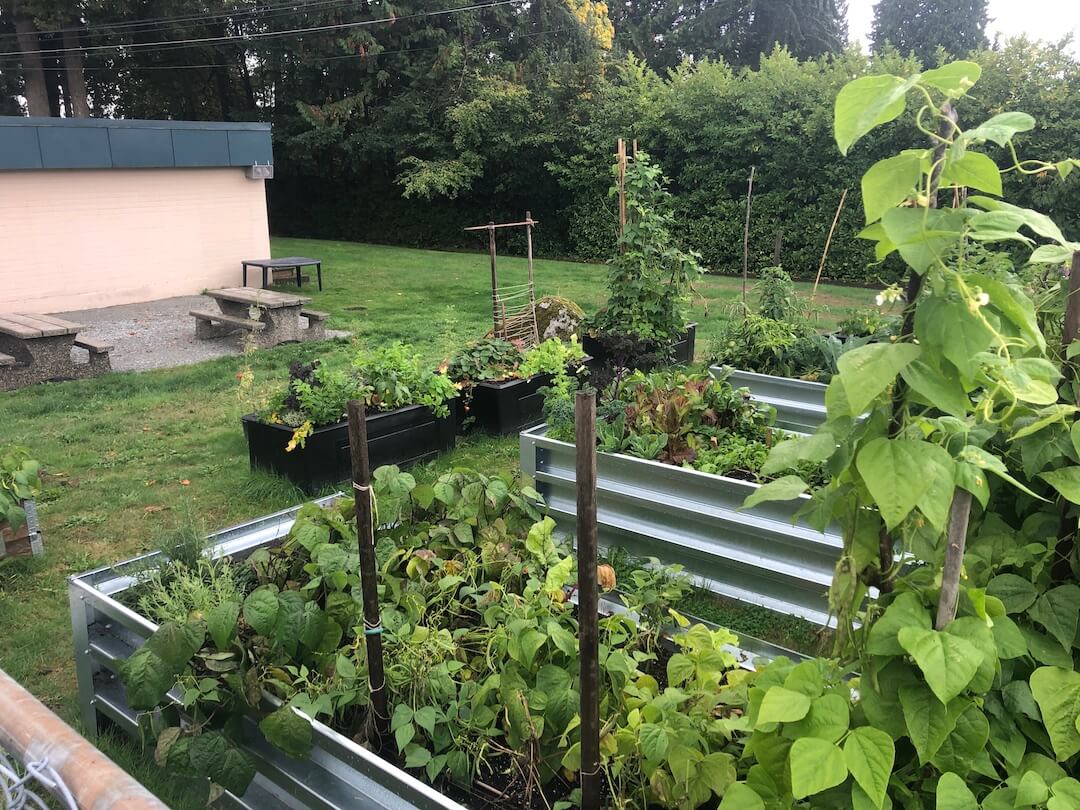 "We can easily say, that without the initial, and ongoing support from plant a seed, we would likely not have a garden program at all, or we would certainly not have been able to roll out such an incredible vision and execution of our amazing garden and now a habitat space as well.  Your support ignited a passion within our community and people started to notice.  As gardeners do, they share!  People started to talk, folks wished to help us with more opportunities and they shared their successes with other garden grants, such as the TD Bank Green Grant and Maxine Wilson of the Wilson Family Fund (A former teacher, trustee and mayor of Coquitlam) came for a tour and wished to donate beautiful exposed aggregate picnic tables to us by working with our programs PAC.  I truly believe all of this has been able to happen because of plant a seeds amazing vision and support."
Karin Leathwood
Youth Worker, Encompass, Coquitlam, BC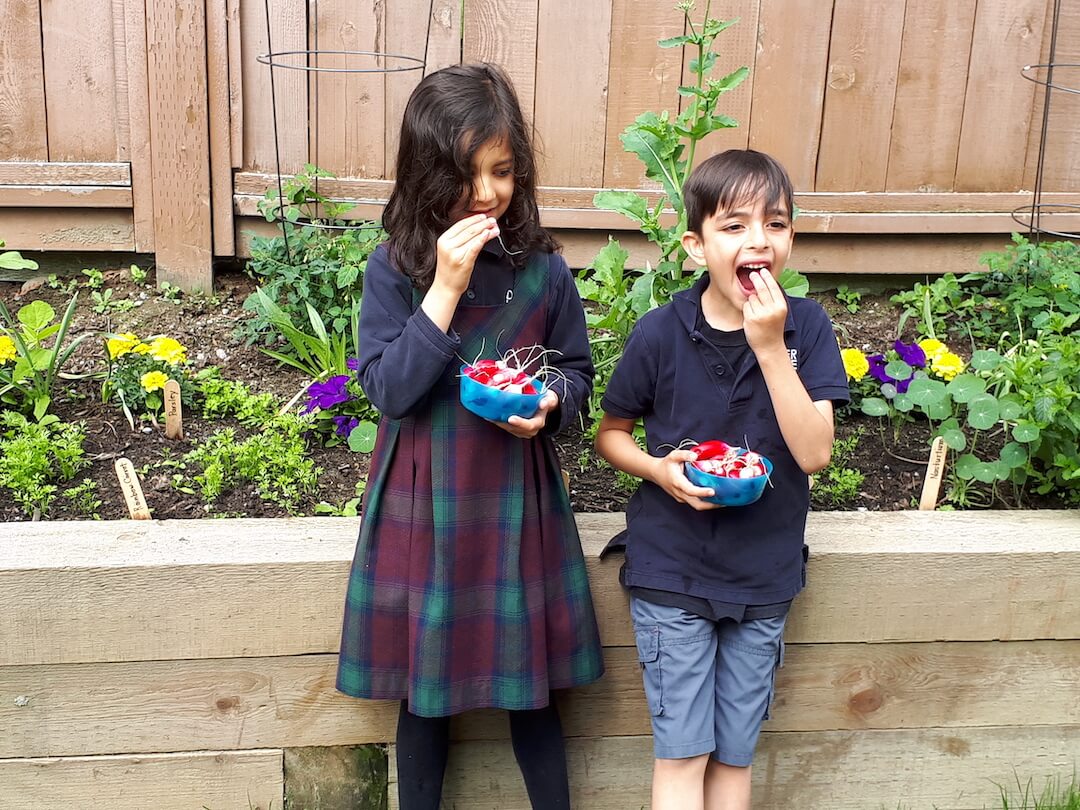 "The garden has grown our students in wonderful ways. Small children, who will not eat a vegetable at home, eat them daily out of the garden. The wildlife that has started to enter our schoolyard makes our play space so much more interesting. From the addition of plants we began to discover worms, new insects and how many different kinds of bees there are. Not long after these arrived, birds and small animals began appearing. We began to realize how much each of these elements depends on each other. Children learned to approach dirt and the natural world with respect and care. The patience and perseverance required for growing plants is a life lesson not often experienced in our fast, instant gratification culture. There is something in nature that calms the spirit of a child and at the same time excites their wonder and curiosity. It is something our urban students would rarely get to experience if they did not have this chance at school."
Heather Gagnier
Kindergarten Teacher, Deer Lake School, BC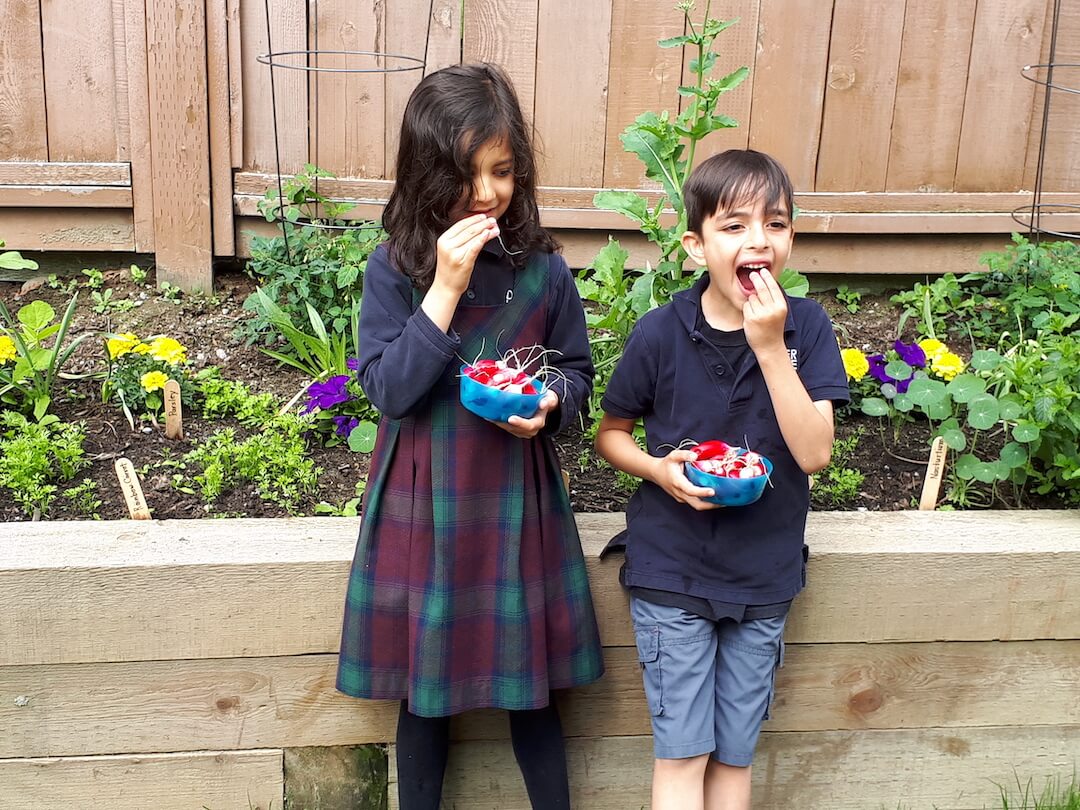 "Grade 4 is immensely grateful to have our garden! It is a key element in being able to teach our Big Idea that 'all living things sense and respond to their environment'. Students used special care planting and watering individual plants. This gave an important sense of ownership and responsibility. Through the fall and winter seasons, students were able to spend time each week carefully observing and documenting the growth of their plants. This hands-on experience has provided a positive and long lasting sense of wonder in the world that surrounds us."
Kerri Turner
Gr. 4 Teacher, Deer Lake School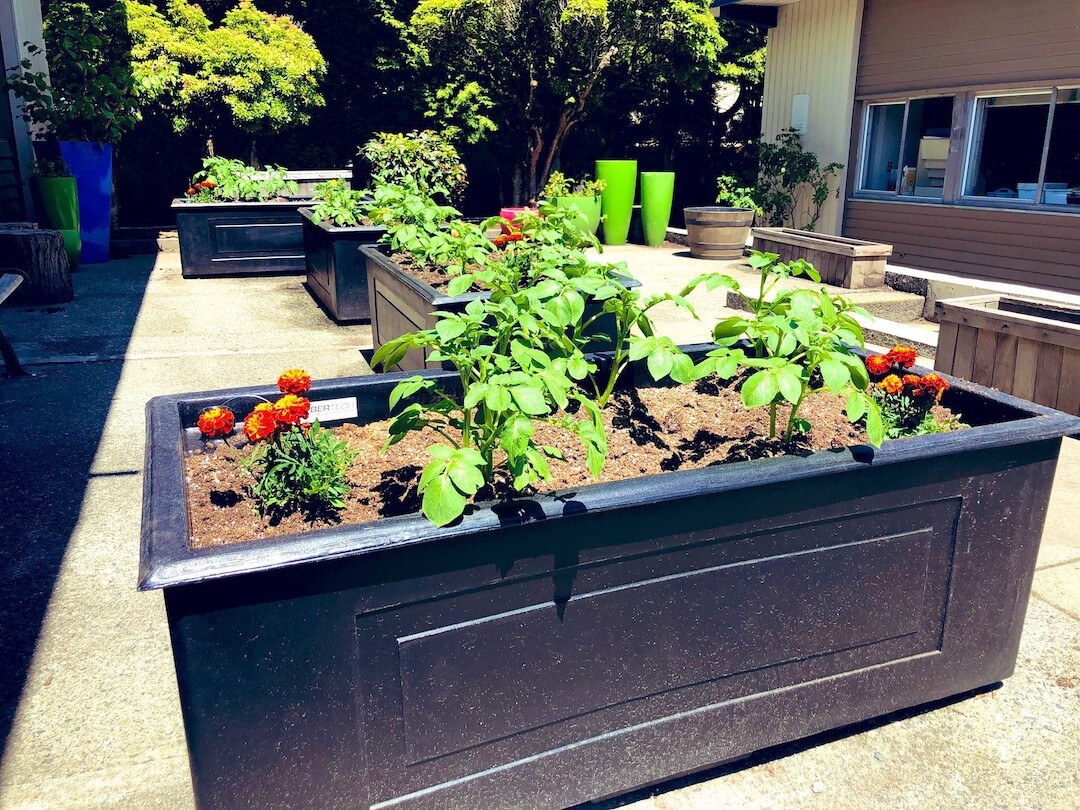 "This is what community is all about. I can now see, how working together, making connections with the land and place that you live and work, help to build a rich community, with deeper connections. The explicit connection of the earth taking care of us, and us taking care of her seems so natural in this process. Place based education lives in and with this garden. Nature as teacher and co-teacher has been very apparent. Students have been thoughtful on what this place wants and needs, and how best to support this space. The hands-on, experiential learning is sparking so much curiosity about the plants we could grow, what we can grow, and how we grow plants from seed to plant. Not only was the gardening project an authentic learning experience, it was an opportunity for mindfulness. Mindfulness happened naturally in the context of setting up the garden. I see our garden as a form of medicine. I worked with a variety of students with exceptionalities, and when their complex and challenging behaviours were elevated, I would take students to the garden and have them help clean up, water the plants, weed and tend to the area. I was astonished with how quickly they were able to self-regulate in this context."
Johnny Zvi
Teacher & Grant Lead, Royal Heights
École élémentaire Catholique Ste-Marguerite-Bourgeoys,
Woodstock, ON
Port Weller Public School, St-Catharines, ON
Carlton Youth Center Community Garden, Carlton, ON
School Breakfast Programs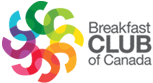 3,600 breakfasts programs for over 580,000 children
"It warms our hearts to see that even in these very uncertain times, many Canadians are digging deep to provide for those in need, and we are grateful to Plant a Seed among these generous supporters."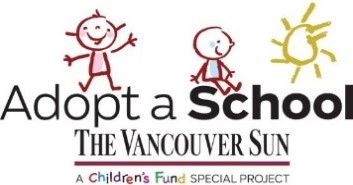 Fed, clothed and cared for children in 179 BC schools
"[Plant a Seed has] made it possible to relieve the distress of children coming to school hungry or without adequate clothing or suffering the many burdens imposed by poverty."
"[Plant a Seed's] kindness has enabled us to meet requests from schools needing help with food, clothing and other necessities for impoverished students." – Harold Munro, Editor of the Vancouver Sun and chair of the Vancouver Sun Children's Fund Board
Education Bursary Programs
2017 to Present Recipients
We are proud to have supported these inspiring individuals in their pursuit of their academic aspirations.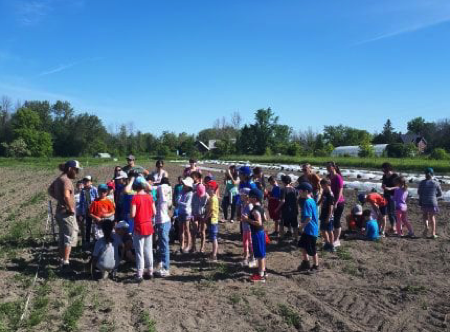 "Students, particularly those living in urban areas, have become disconnected from the land and unfamiliar with the real source of their food. Many students cannot identify locally grown produce, let alone have had the opportunity to taste fresh from the farm foods. For my students, many of whom are new immigrants, or who live in economically challenging circumstances, this is particularly true. For these reasons, a trip to a local, organic, operational farm was an invaluable learning experience. Through this hands-on experiential learning opportunity, my students not only connected to the land, but to a person, a farmer. They enjoyed learning about farming and caring for the land from Danny (the farmer), and they were thrilled to have the opportunity to help harvest from his fields. The kids worked hard to pick beets with Danny, and felt very proud of their efforts. These feelings of pride were matched only by the joy the kids felt as they delivered vegetables to our neighbours at the Parkdale Food Centre food bank… a gift from Danny, and another valuable lesson from him in caring for each other."
— Teacher, Connaught Public School, ON
Regina St. Public School, ON
"In education, it's important for children to do real work, for real people and to meet real needs. Natural Factors Farms gave that opportunity to our class of 25 grade one students, in an atmosphere that was permissive and accepting of the ability level of six year olds. The knowledgeable, enthusiastic and joy-filled staff were prepared for our tour."
— Sheri Price, Teacher, Vernon Christian School, BC