An outdoor learning experience such as a farm visit is a great opportunity to develop an appreciation of the seed-to-table food cycle among young children. This guest post by Sheri Price, Vernon Christian School's teacher describes the grade one students' recent outdoor learning experience at the Natural Factors Farms in Armstrong, BC. Read on to see what they saw, sniffed, touched and tasted.
"I've never been to a farm like this before!" (Calvin, age 6)
And so began our morning adventure at Natural Factors Farm.
The first order of the day was to receive some instruction on what we were about to experience and discover. The students sat comfortably in the shade under the picnic shelter as Dr. Jennifer Dyck, a Kelowna based Naturopathic Doctor, instructed them on the needs of plants. She drew illustrations on an easel explaining that they need animal helpers and messengers as well as soil, sun and water to survive.

Nested in the valley bottom between lush green, rolling hills and a forested bench, Natural Factors Farms exists in harmony with the environment. Animal life is abundant. Carp, frogs and insects thrive in the large pond used for irrigating the farm. Birds nest in the enormous willow tree, and hatchlings go undisturbed nestled into the raised bed of chamomile flowers. Bees are kept on the farm, their hives protected by chain link fence due to their location in bear territory. The large hole in the honey shed door is evidence of the bear's persistence.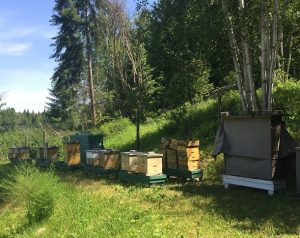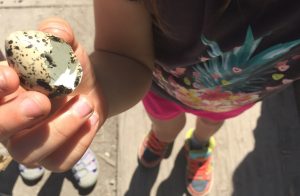 Greenhouses provide a feast for the senses. Flat after flat of young plants filled the house with every shade of green imaginable. The children asked questions as they felt the texture of each leaf and brushed their hands over the tops of the plants, burying their noses into the leaves and inhaling the scent of fresh herbs. Nibbling was allowed as they associated the taste of celery and fennel leaves with familiar foods.
Then, the students got to do some planting! Sunflower seeds planted about a hand's-width apart will soon be sprouting in an irregular row along the perimetre of the sunflower corral. Marshmallow plants and very fragrant Lemon Balm will also grow from overly-handled seedlings to strong, mature plants ready for harvest.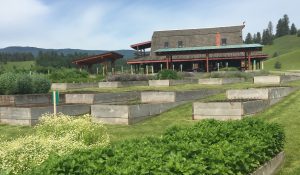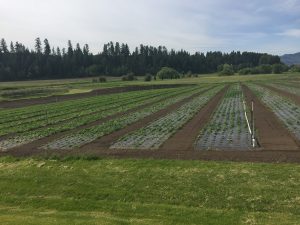 We enjoyed the breathtaking beauty of the farm as we ate our picnic lunch amidst the raised beds of herbs, mowed lawns and clear blue skies. Finally, before leaving the farm, each child was given a very generous gift of Echinacea seeds and peat pots to continue their learning at home. The educational value and fun experienced at the Natural Factors Farms were excellent. We will want to make this a yearly experience for our grade one class.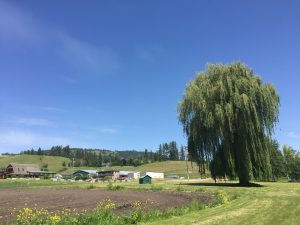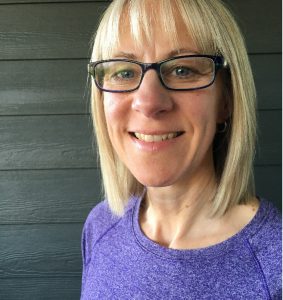 Sheri Price, Teacher
Vernon Christian School
Vernon, BC
====================================================
So, if you know of any other school in the Okanagan, BC area who would like to visit the Natural Factors FarmsTM too, please contact us at outdoor@seewhatgrows.org. Follow our Foundation on Facebook, Twitter, and/or Google+, find this article on our recently published posts and leave a comment.
Help us celebrate this summer season! Our programs create moments of inspiration that can last a lifetime—in classrooms, in school gardens, by farm visits, and other outdoor educational activities. Please visit this link to learn more about our work in Canada. Please sign-up to become a Friend of the Foundation.