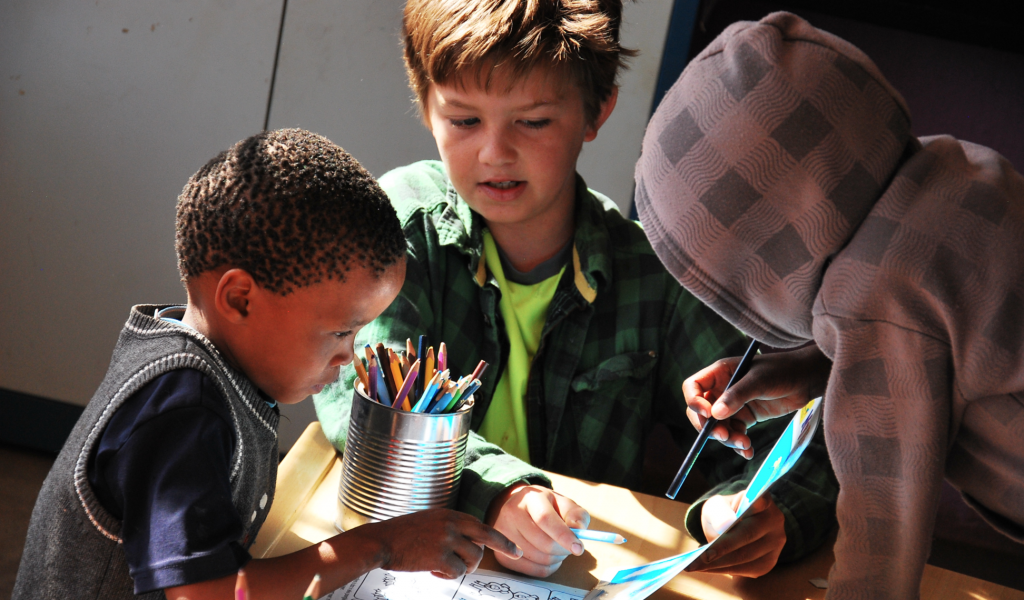 image: travelwithkids.tv
School is officially out for the summer and you're planning your family vacation for the months ahead. As a family immersing your child in outdoor learning experiences for the season you are also looking to get the most out of your big trip. Taking a fun, adventurous and educational escape can be one of the most rewarding experiences your family will ever have. The memories made and lessons learned will positively impact your child and may possibly shape who they will become.
Today we present ideas for learning sabbaticals for your family. Some may be found near your hometown while others may take you to the other side of the world. Our Foundation has no vested interest in any one tour so a little extra homework will be required on your part to find a provider that suits your needs. The research itself can be a fun part of your family experience!
3 Educational Summer Vacation Concepts for Your Family to Consider
1. Agritourism
Agritourism (or agrotourism) involves any agriculturally based activity, stay, or tour that brings visitors to an agricultural destination such as a farm or ranch. Visitors partake in some sort of learning experience regarding the agricultural destination and operation. Agritourism varies significantly by geography.
In Canada, there are many farm-stay options available to families. A farm-stay is exactly what it sounds like – an accommodation at a working farm. There, you and your child not only enjoy the sites and sounds of a traditional farm setting, you can immerse yourselves in all sorts of activities that include planting and caring for crops, feeding livestock, helping out at the farm's local farmers market, and learning the literal lay of the land. Farm-stays in Canada are often accompanied by traditional campfire cookouts, fishing, hiking, horseback riding and more.
Agritourism is a great way to enjoy an outdoor vacation while helping your child learn about where their food comes from.
2. Ecotourism
Ecotourism focuses on socially responsible travel and environmental sustainability. It includes the low-impact visitation of relatively undisturbed eco-systems. The core purpose of ecotourism for your family is to educate your child on the concept of ecological conservation while at the same time directly benefiting the economic development and protection of the destination.
Examples of eco-tourism in Canada include catch and release fishing programs in B.C. and wildlife survival courses in Banff. There are also many ecotourism-friendly states in the U.S.. In Montana, at Wild Echo Bison Reserve you can learn about the importance of bison to the area's ecosystem and the historical significance for first nations. In Oregon you can go birding at Fern Ridge Reservoir or explore the West Eugene Wetlands. In Northern California you will find one of the biggest ecotourism marvels at Half Moon Bay where your child will dive into an abundance of natural, historical and cultural wonders that include marine reserves and wetlands, local farms, a working harbor and numerous parks, hiking trails and bird refuges.
Families looking to have a greater positive global impact can look to destinations around the world. One of the most popular destinations for family ecotourism on the planet is Costa Rica. Within this diverse ecological marvel you and your child can be exposed to phenomenons such as the arribada, the mass nesting behavior of sea turtles that occurs each month around the last quarter moon.
Nearly every region has some form of ecotourism opportunity available for your family. Perform an online search for your preferred destination and see what unfolds.
3. Voluntourism
Voluntourism is a form of tourism where travelers participate in charitable work that serves the environment and/or community in another locale. Voluntourism is traditionally an international endeavor given the common union between exotic travel and underdeveloped nations. Personal growth and educational opportunity for your child is tremendous.
Holidays for Humanity notes that in addition to volunteering to assist sea turtle hatcheries and other marine life, family units flock to volunteer opportunities that relate to helping children and communities. They recommend voluntourism for children aged 7 and up but you know your child best and have an understanding which tour opportunities they will respond best to. Other organizations such as GlobeAware have coordinated family voluntour programs in locations such as Cambodia where participants have built a community well, assembled and distributed wheel chairs to landmine victims, and taught English to orphaned children. Many less-developed nations have safe and regulated voluntour programs for families, all of which can be uncovered and thoroughly researched together as a family unit.
One or more of the above concepts are closer to your locale and more viable than you may think. They may break from the norm when it comes to family summer vacations but we can guarantee that it will be one of the most memorable and rewarding experiences your family will ever have. The direct benefit to the visited communities and/or environment is icing on the proverbial cake!
Has your family participated in agritourism, ecotourism, and/or voluntourism? Would you like to share your experiences with our Foundation? Follow our Foundation on Facebook, Twitter, and/or Google+, find this article on our recently published posts, and leave a comment.