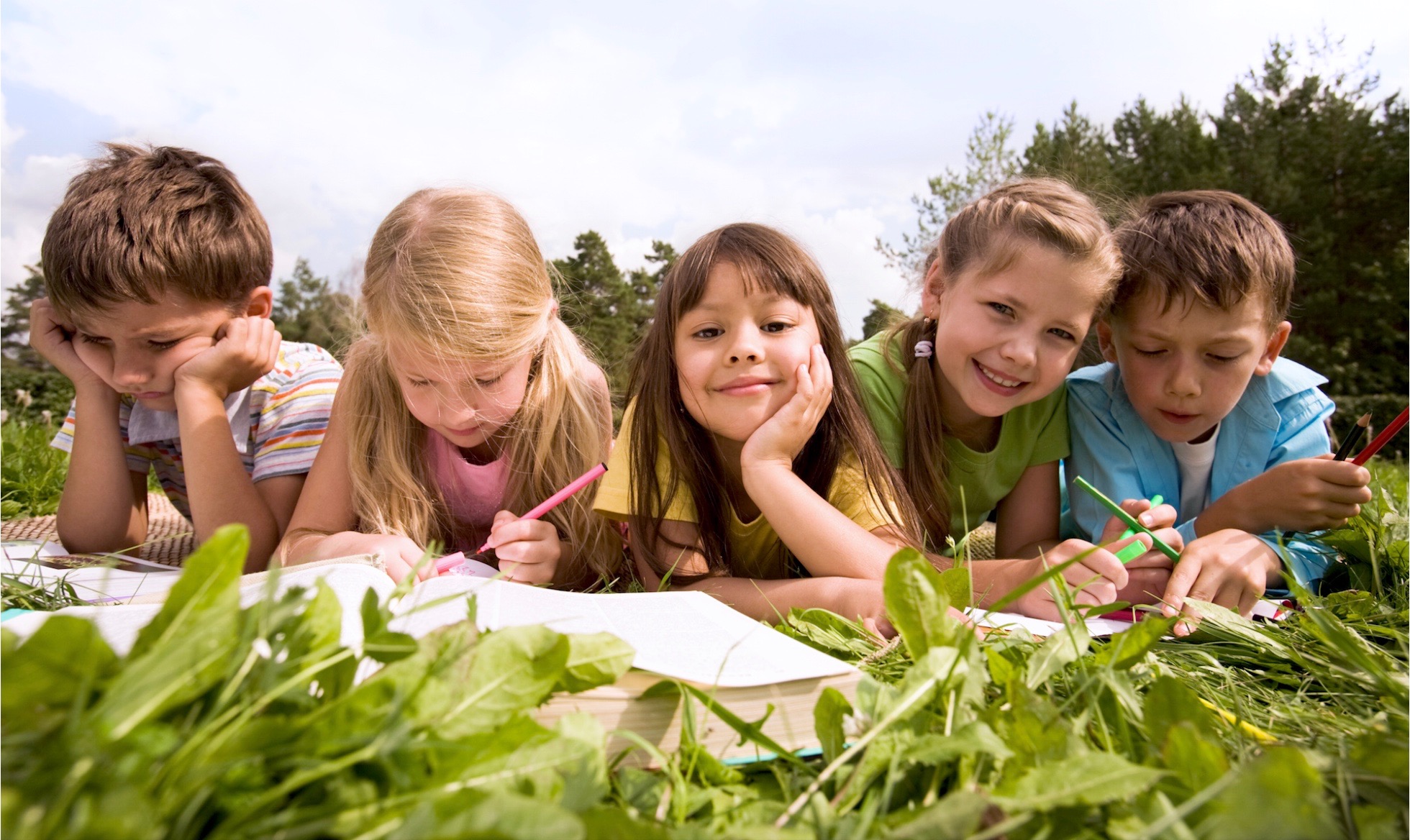 If there is one predominant theme found on the Plant a Seed & See What Grows Foundation's our website, it's the unwavering support of outdoor education in Canada. The Foundation has some great educational resources and we love to share some other ideas, too.
The reason for this focus is founded in the proven benefits realized by outdoor learning experiences. These benefits include heightened cognitive performance, improved physical health and enhanced social development. Moving the classroom outdoors also allows educators to apply textbook learning to practical situations, while keeping students engaged. In addition, outdoor programs have shown to assist in the treatment of ADHD and can be used to improve the quality of life and education for kids living with disabilities.
Did you know that teachers also benefit from outdoor education? A recent study shows that moving lessons outside can help motivate teachers. Nearly 80 per cent of respondents noted a positive impact on their teaching method. An additional 70 per cent stated that outdoor learning has had a positive impact on their job satisfaction while 72 per cent reported improved health and well being. It seems that the concept is a two-way street as far as reaping rewards are concerned.
Simply put, our nation's greatest asset is best served through the provision of outdoor education.
How Our Foundation is Promoting Outdoor Education in Canada
1. Providing Resource Kits for the BC Elementary Curriculum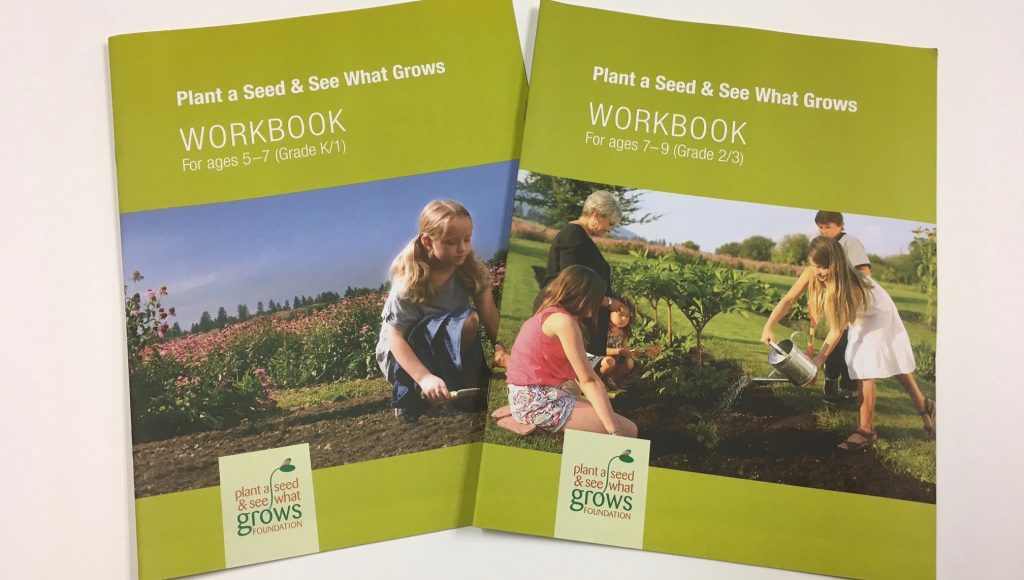 We're proud to offer a comprehensive resource kit for primary grades consistent with the incoming BC Elementary Curriculum.
Available in two versions: one for K to Grade 1, and the second for Grades 2 and 3 with multi-grade kits available upon request, the kit includes a Roland Gahler book (more on this in item #2 below), 26 full-color interactive workbooks that take students on an exploratory journey through the life cycle of a plants, and a planting kit with seeds. In addition to providing hands-on education, the resource kit will also serve as a gateway to encourage further exploration, and can spark teachers to take students on field trips that include visits to a local Farmers Market, organic grocery store, community garden or anywhere else where they can relate what they have learned from the workbook to the real world.
Better yet, the resource kit meets the requirements of the most up to date BC curriculum:
Workbook Key Concepts
Kindergarten and Grade 1
Grade 2 and 3
BC Curriculum:

Big Ideas

K: Plants and animals have observable features.

Gr.1: Living things have features and behaviours that help them survive in their environment.

Gr.2: All living things have a life cycle. Water is essential to all living things, and it cycles through the environment.

Gr.3: Living things are diverse, can be grouped, and interact in their ecosystems.

Core Competencies:

Communication

√

√

√

√

Thinking

√

√

√

√

Personal & Social

√

√

√

√

Learning Standards:

Questioning and predicting

√

√

√

Planning and conducting

√

√

√

√

Processing and analyzing

data and information

√

√

√

√

Evaluating

√

√

√

Applying and innovating

√

√

√

√

Communicating

√

√

√

√
To receive free hard copies of the Foundation's educational packages (workbooks and children's books) for Canadian schools, please email info@seewhatgrows.org or call the Foundation toll free 1-855-440-7333 or 604.420-7030.
2. Providing Libraries with Materials Needed to Inspire Youth
While indoor classrooms dominate the educational platform in Canada, curriculums require supplementary materials to serve as the spark to effectively launch outdoor learning programs. Our Foundation is providing schools and libraries with these materials.
By now, you may have heard about the popular children's books, "Plant a Seed & See What Grows" and "What to Do with What You Grew" by Roland Gahler. These have become a part of our initiatives in providing schools and community libraries with empowering reading material to encourage kids to learn about the seed-to-table process. If you have yet to come across a copy, you can find them at Ontario libraries such as Norwich, Lincoln, Idea Exchange in addition to select libraries in the Greater Vancouver Area. The books are also available for purchase here, with proceeds going right back into the very same programs we address today.
"The future belongs to the young, and one of the world's future geniuses could be living with you right now! But to achieve their full potential, children need to be encouraged and inspired. They need to be cultivated, like a garden that explodes into life when it gets what it needs. This book is about encouraging children to see what their future could be like, and to inspire them to respect and care for the earth while their minds are still open and receptive." Author Roland Gahler
Of course, for books and reading programs to have an impact, they need to be attached to tangible applications. That's where the FREE Plant a Seed-READ! preschool and primary grade program comes in. Available in English and French, the interactive program helps children learn about the origins of food, plants and what it takes to help young seedlings grow. The program spans from reading to application, as kids get to head outside and take part in the planting process and return home to apply what they have learned to care for their very own baby plant. Contact us to introduce the Plant a Seed-READ! program to your local preschool and primary curriculum.
3. Facilitating the Growth of School Gardens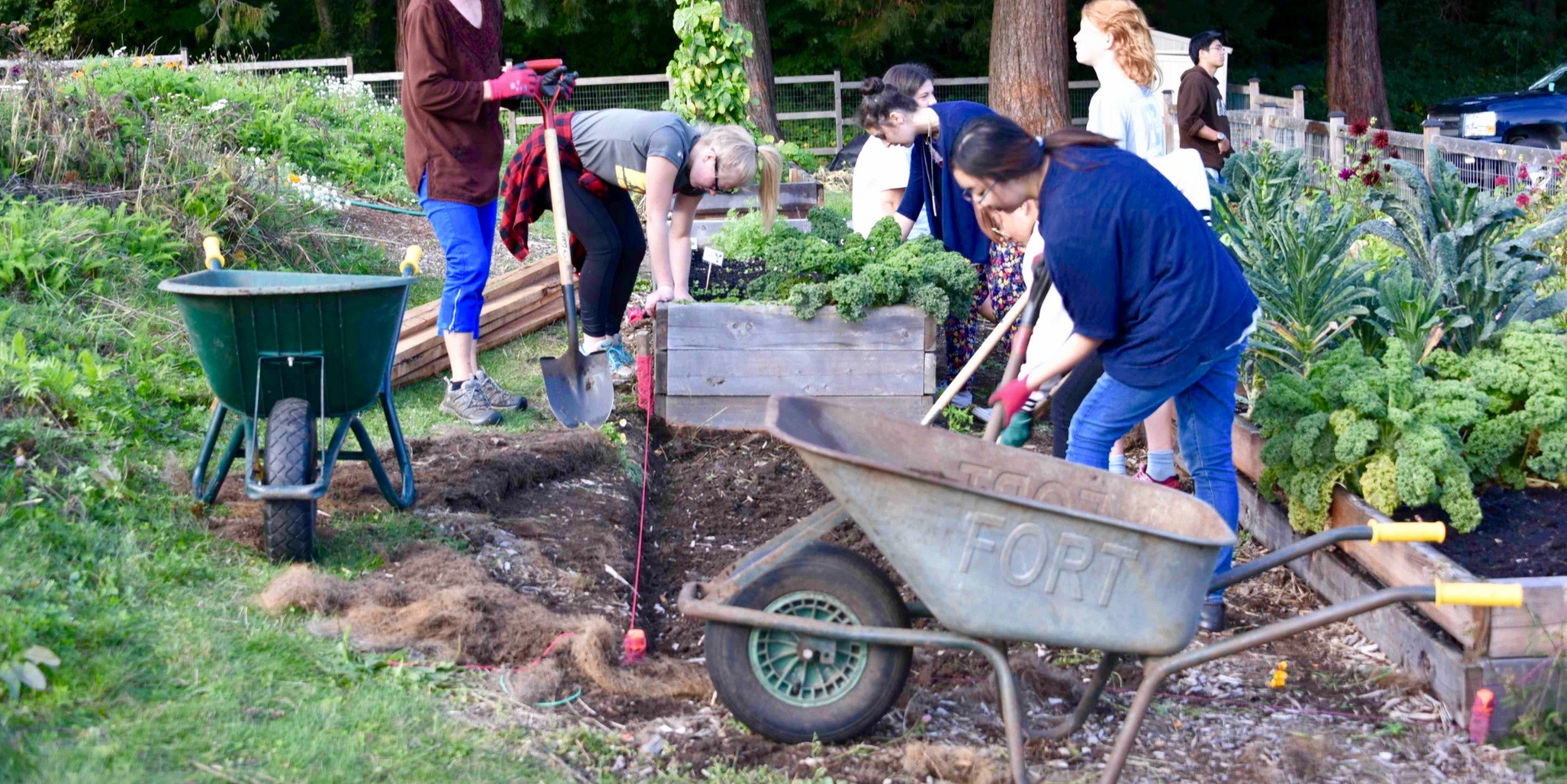 One of the most effective forms of outdoor education is sustainable gardening and farming. Our Foundation is a big proponent of school based gardening initiatives in Canada, providing support in the form of funding and hands-on effort. Yes indeed, we don't mind getting our green thumbs in the soil too!
Look no further than successful school garden projects at North Vancouver's Sutherland Secondary School, Burnaby's Forest Grove, Windsor and Lochdale Elementary schools, St. Catharines Ontario's Port Weller Public School, and Victoria BC's Westmont Montessori School for reference as to what we can help you accomplish at your educational institution.
Learn more about school garden programs funded by our Foundation. Together, we can further the goal in helping kids learn how food grows so that one day food insecurity in Canada becomes a thing of the past.
4. Spreading Awareness About Outdoor Programs in the Area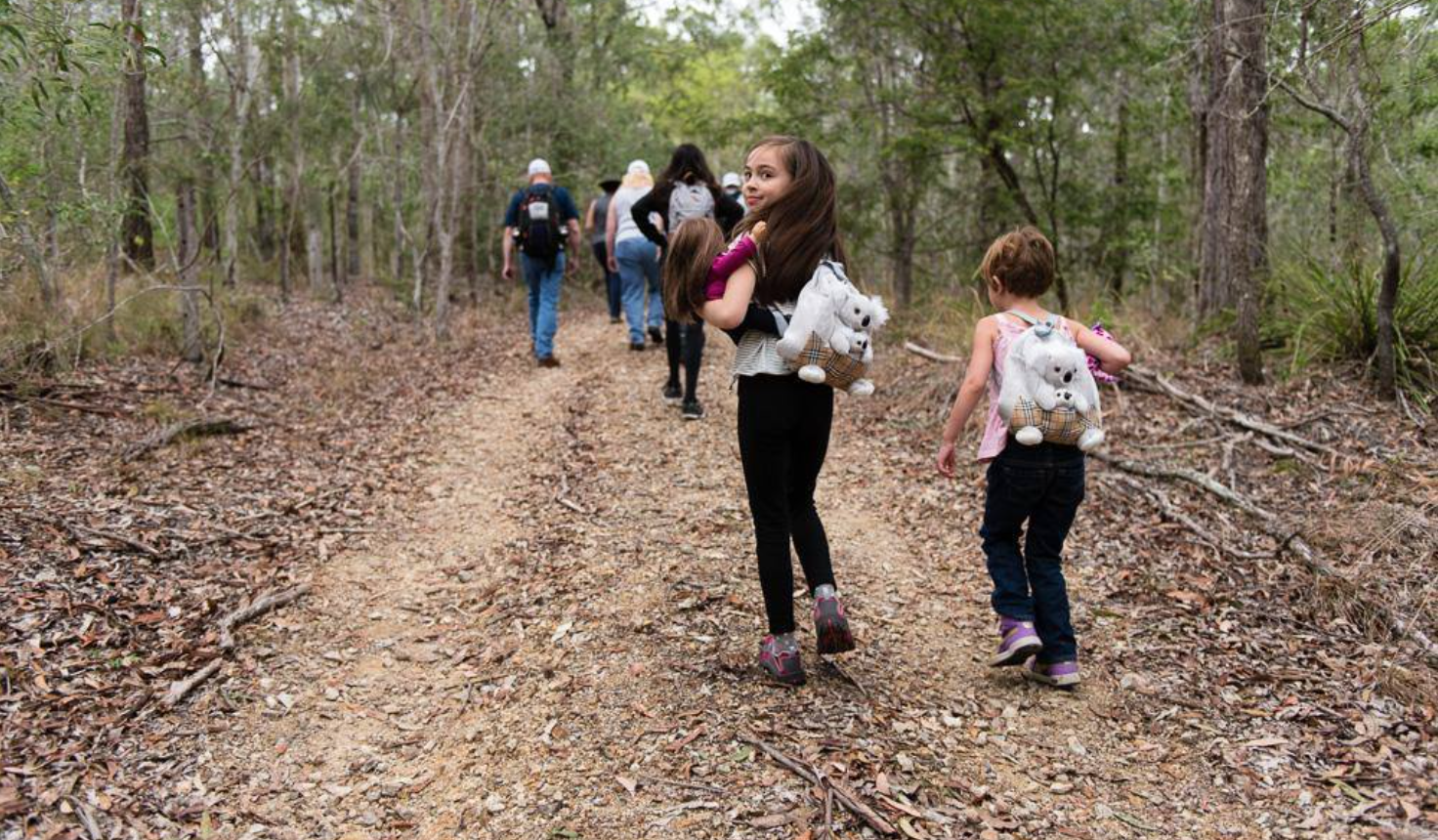 image: Ecokeepers/Envirokidz
Getting kids outside to discover the natural world around them is so very important to their cognitive, social, and physical development. Our Foundation provides inspiration for teachers and parents alike, by delivering content rich with ideas that they can apply to their respective classrooms and households. Articles address outdoor learning experiences for the school season, including autumn and winter when the great outdoors often gets unnecessarily sidelined.
In addition, we continue to spread awareness about current initiatives that promote outdoor exploration. For instance, we're proponents of programs such as Ecokeepers, which provides free interactive activities for camps and schools, including geocaching which integrates modern GPS technology with traditional outdoor exploration.
If your organization offers a non-profit outdoor program for kids we would love to hear about it.
5. Working with Other Organizations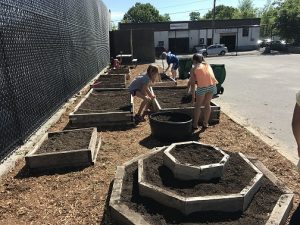 Developing community partnerships are a big part of what is required to bring more opportunities to inspire children to learn from the outdoors. Our Foundation has been fortunate to work with some amazing organizations that have the same goals as we do.
Happily, you can have a look at some recent collaborative efforts that have made a very positive impact on bringing the Canadian classroom outdoors.
---
Help us celebrate the outdoors! Our programs create moments of inspiration that can last a lifetime—in classrooms, in school gardens, by farm visits, and other outdoor educational activities. Please visit this link to learn more about our work in Canada and sign-up to be a Friend of the Foundation.
We'd love to hear from you! Follow our Foundation on Facebook, Twitter, and/or Google+. Find this article on our recently published posts and leave a comment.