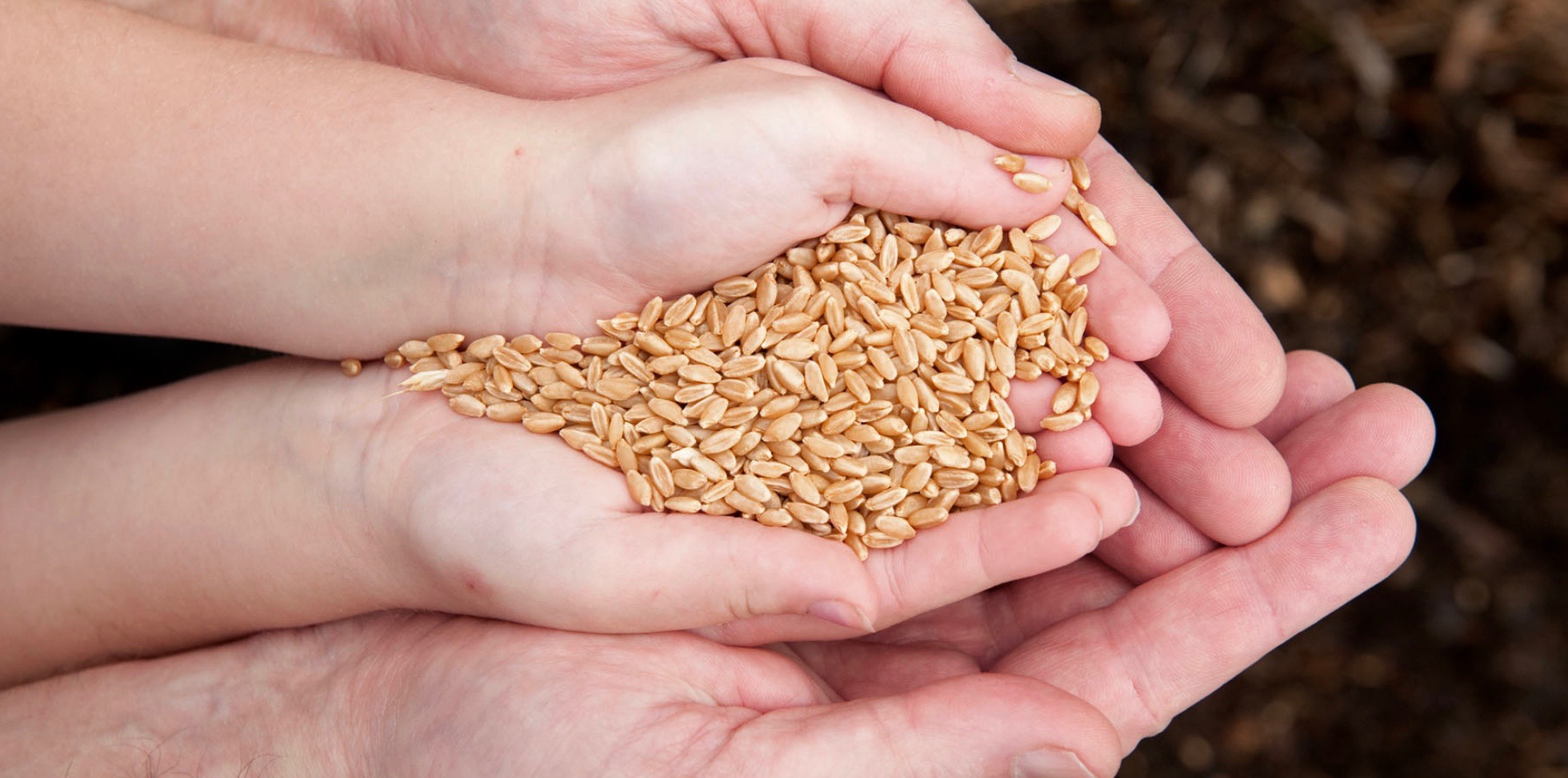 There are many ways to make community gardening enjoyable for kids. Getting them excited about seed storage or seed preservation may be another story. However, given the role of seed preservation in building sustainable communities, it is important that you get your kids engaged in the concept. All that it takes, is fun. Let's see if we can help you make that happen.
Note: Be sure to follow-up and read our article on how to store and preserve seeds from your garden.
3 Ways to Get Children More Involved (and interested in) the Seed Storage Ideas
1. Get Them Gathering
The best way to get kids engaged in a grand project is to bring them in at its genesis. That way they see that they are instrumental in getting it off the ground. Have them start with the easier stuff. In your community garden, that may include tomatoes, beans, peppers, and peas. The seeds from these plants require little or no special treatment before storage. Teach your children how to identify when these plants are ripe for picking. Then, they (with your assistance) can scoop them out and prep for preservation.
2. Picking (and Decorating) the Jars
While seeds can be stored in ziplock bags and envelopes (contingent upon species), kids enjoy the use of containers. Children get a kick out of collecting, organizing, and categorizing things that they are interested in. Visit a local home and garden retailer with your little participants in tow. Look for glass jars. These work best as seed storage containers. They are transparent and you can check if they're humid. The greater the variety of seeds you need to store the more fun it will be for your kids to pick out jars. Five common types of glass containers used at seed preservation facilities include 3000 cm storage jars, 1000 cm storage jars, 100 cm square bottles, 30 cm universal bottles and 2 cm vials. Kids especially love the little ones!
While you need to keep the jars transparent, kids can create decorative sticker-labels to identify the seeds within each jar. They can even get creative with the lid, using eco-friendly paint or sparkly adhesive (that dries without being sticky) to decorate it (painting a tomato character on a jar of tomato seeds, etc.). Of course, any seeds that you do store in envelopes can be decorated with colorful non-toxic stickers.
3. Create a Fun Photo Catalogue and Scrapbook of Your Stored Seeds
Before you get started with this fun scrapbooking concept, you need to make sure your seeds are dated. While most seeds last about three years, it is essential that you take a chronological accounting of them all, starting from the day you preserve them.
Once you've got your dated seeds tucked away for safe keeping within their newly decorated vessels, you can have your kids take photos of each. Print the photos and lay them out in whichever order makes the most sense to your imaginative child. It can be alphabetical, chronological, seasonal, by vegetable color, or some combination of it all.
Have your child come up with supporting scrapbook items as well. These can include colorful pictures (from magazines, etc.) of the plants that correspond to individual seeds. Their favorite children's books on gardening will include characters that they can use too (to cut out images or trace from). Encourage them to decorate the scrapbook back and cover until their heart's content. Trust us, your kids won't have any problem coming up with creative additions to add to their seed storage scrapbook.
Write informative notes for each seed's page/section. This could include how to care for the seed, when to plant them, how to care for the plant and harvest the crop itself. That way this scrapbook becomes a consistent point of reference that your child can revisit and update through the seasons. You'll find that the scrapbook grows fast with each passing year, so you and your kids may as well start a dedicated (and decorated) library bookshelf too.
---
Do you have any kid-centric seed preservation ideas that you would like to share? We'd love to hear about them! Follow our Foundation on Facebook, Twitter, and/or Google+, find this article on our recently published posts and leave a comment.
The Plant a Seed & See What Grows Foundation also encourages your family to help others in need this year. Please visit this link to learn more about our work in Canada and be a Friend of the Foundation.