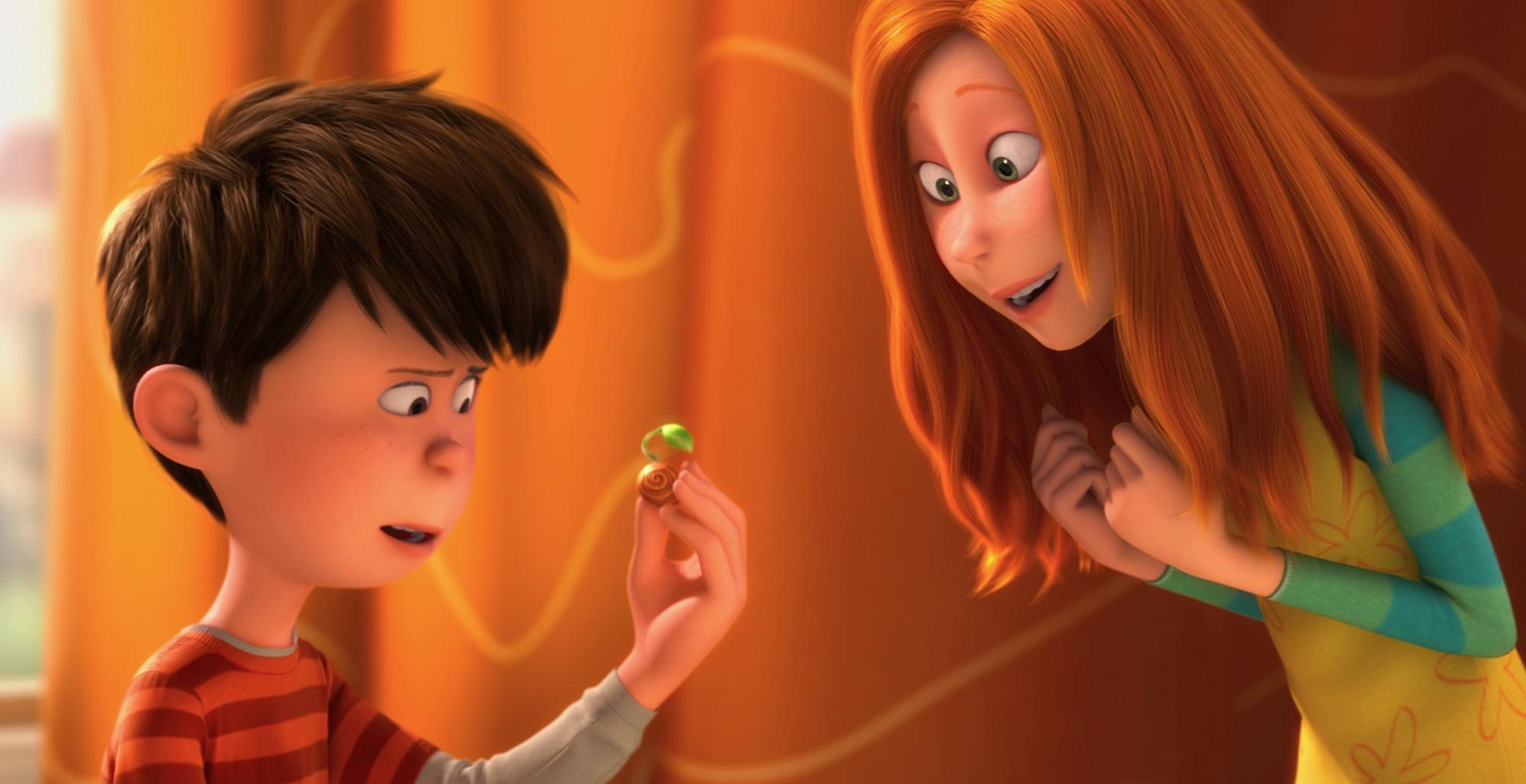 image: Universal Pictures
There are good films and bad films for kids. As a parent or guardian you are constantly on the hunt for movies that not only entertain your children, but offer an opportunity to learn. When you can tie that on-screen learning to outdoor learning experiences, the better its application as an complementary educational tool. There are many children's movies with an underlying message about the environment, but for all of these "green films", are there some that promote a green-thumb too? You bet! So, here's our list of popular kids' films about seeds, plants and sustainability:
4 Popular Films that Will Help Get Your Kids Interested in Sustainable Gardening and Farming
The Lorax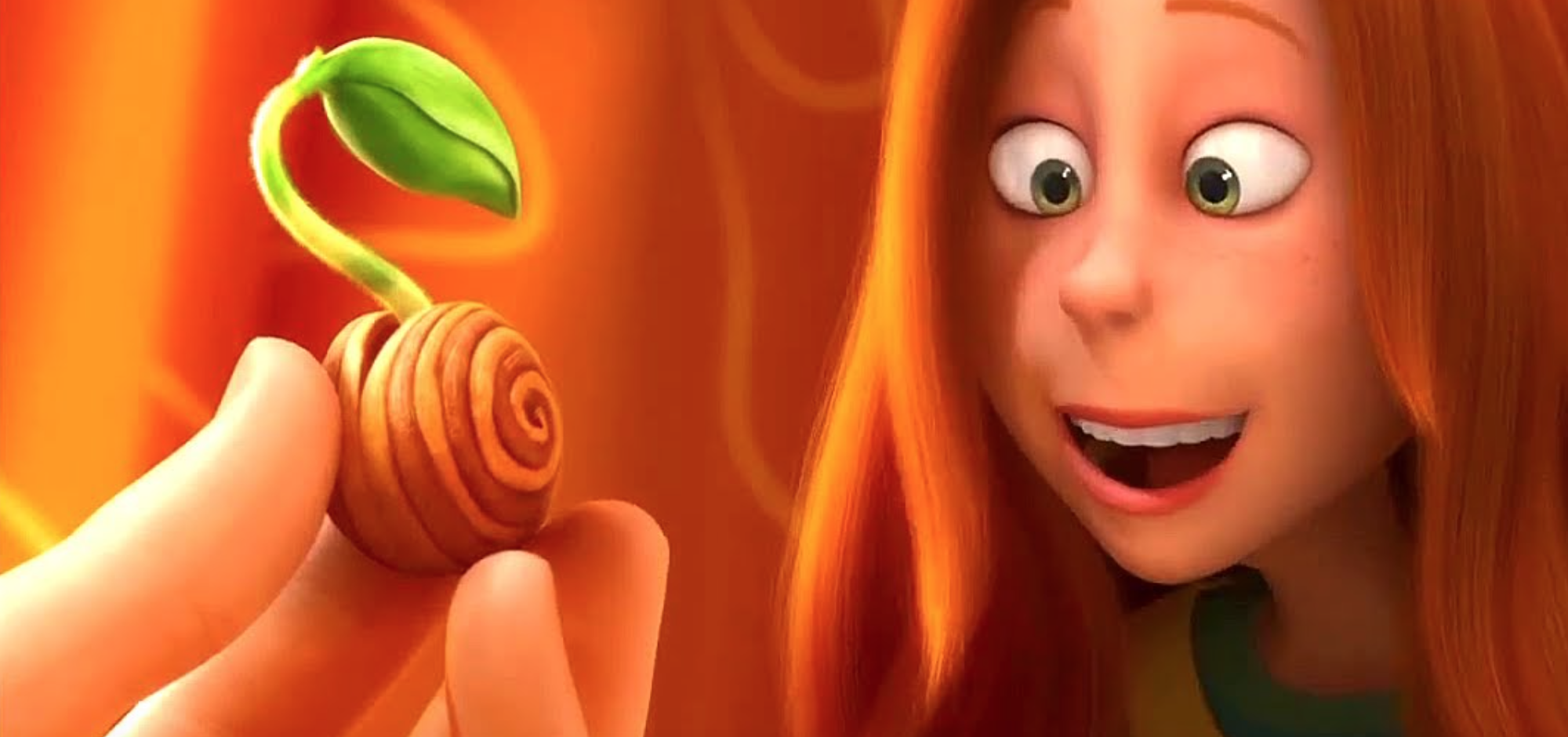 Long before sustainability was a popular millennial hashtag, Dr.Suess released a book titled The Lorax in 1971, putting young readers on alert that we as humans must care for our planet. It was ripe with eco-lessons.
Fast forward to 2012, The Lorax made it's way onto the big screen, delivering a message that has become more important than ever before. The theme here is not an underlying one. It draws a direct line between the destruction of our environment (plants and trees, in particular) and its impact on our ability to live a sustainable existence. The loss of plant life (and thus photosynthesis) in this imagined planet results in a contained community of Thneedville where residents have to purchase breathable air. There are no naturally-grown fruits or vegetables in this world, only artificial gelatinous molds for breakfast, lunch, and dinner. The seed-to-table concept does not exist. That is, until the young protagonist (Ted Wiggins) sets on a mission to find out what happened to the plants and trees. Though a series of backstory tales and assorted hijinks, he comes into the possession of the last seed. His mission? To protect that seed, plant it, and see what grows.
The Lorax will get your kids excited about the concept of seed preservation and sustainable gardening/farming.
Fern Gully: The Last Rainforest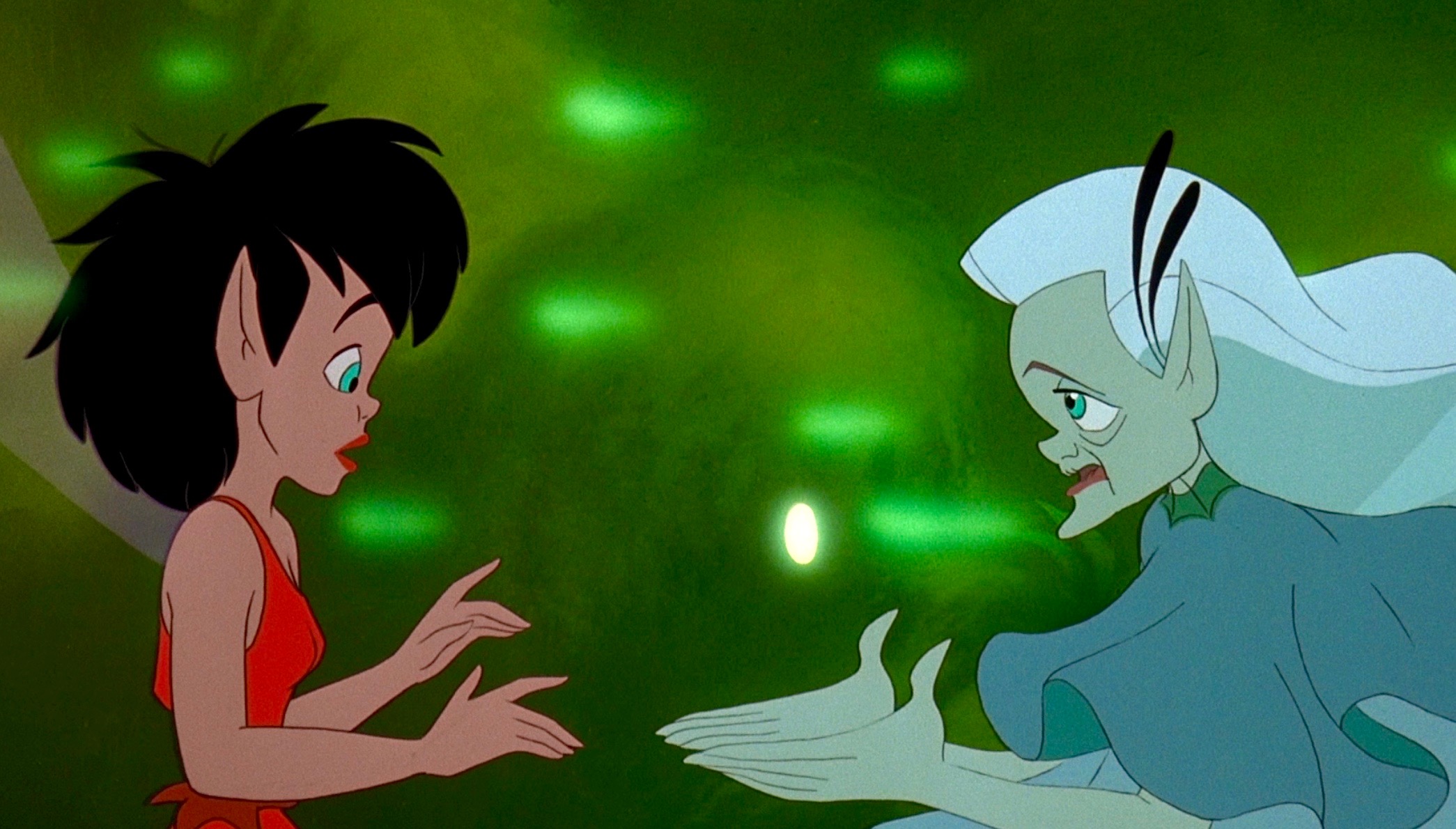 image: 20th Century Fox
Released in 1992, FernGully is now a classic and an innovator among children's movies on sustainability. While the main characters are fairies, the theme is unfortunately not an uncommon one – the destruction of rainforests.
The human motive for cutting down trees (urban development) is egged on by the film's core antagonist, Hexxus, whose power grows by feeding on pollution. As more trees are destroyed, the main protagonist, Crysta, remembers an ancient proverb, stating "all the magic of creation exists within a single tiny seed". She takes a seed out of one of the last remaining pieces of fruit, and tricks Hexxus into swallowing both her and the seed. The seed, together with the fairy's magic and help from her forest friends, causes Hexxus to return to tree form. The enchanted seed is retrieved, planted, and in-short, lessons are learned by all (lumberjacks included) that will halt the destruction of the rainforest. Once again we have a film that shows children how one seed can save an entire community. They'll be running out of the door into your own backyard or community garden as soon as the credits roll.
Bee Movie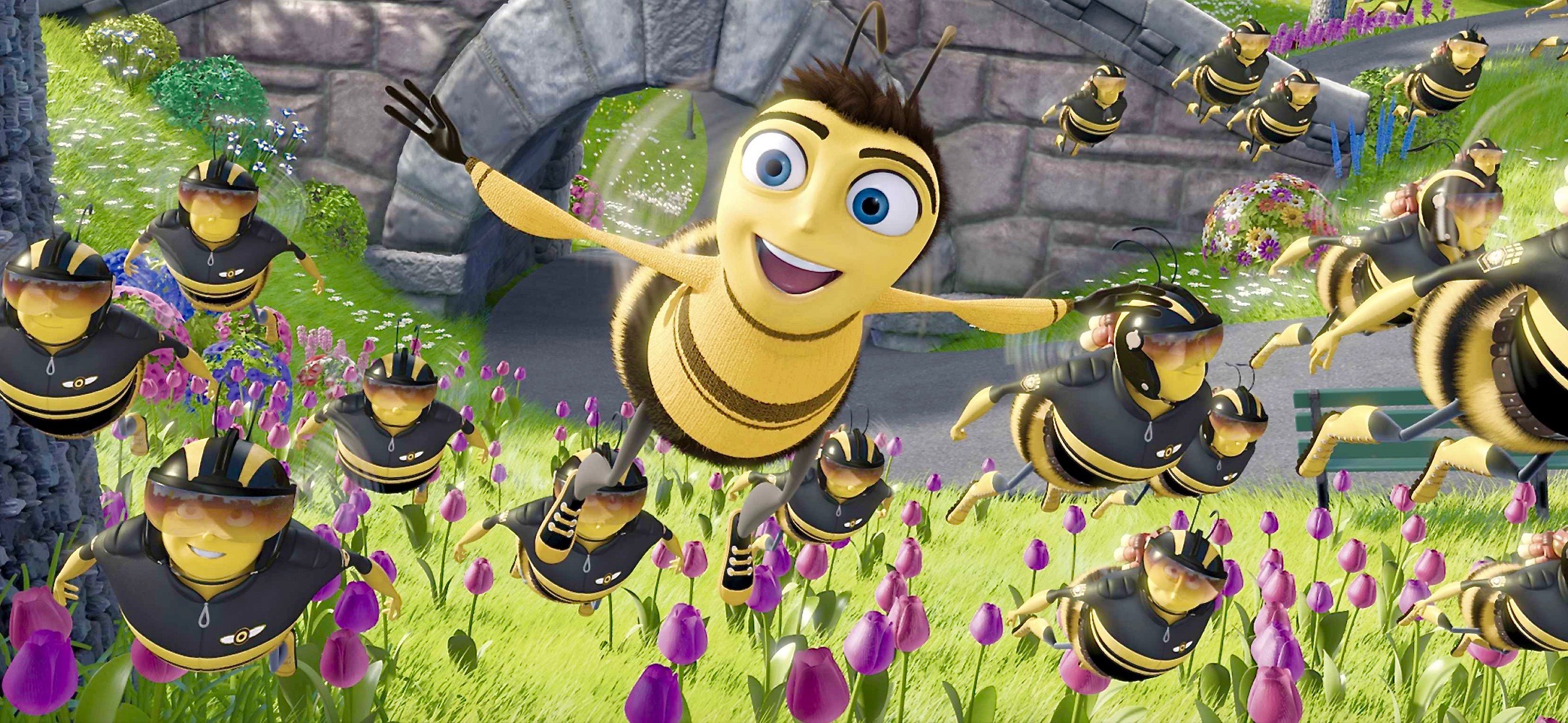 image: Paramount Pictures
Bee Movie, released in 2007, is about the world's favorite beneficial bug. This insect is essential not only to local community gardens and urban farms, but to the agricultural (and thus human) health of the entire planet. Bee Movie, regardless of Jerry Seinfeld's (who voices the main character) classic wit and sarcasm, buzzes this message loud and clear. The film is even used in school teacher worksheets, asking young students questions such as "How does the movie show that pollination occurs?" and "In reality, what part of the plants life would be affected by the loss of bees and what would happen?".
Watch the movie with your children and take notes. Afterwards, create your own worksheet so that you can follow-up and teach the kids about how your local gardening programs need bees, along with notes on how to protect them in all seasons.
For more on the current state of bees and why we need to act now, please read our guest blog post from Huffington Post contributor, Asha Mior.
Moana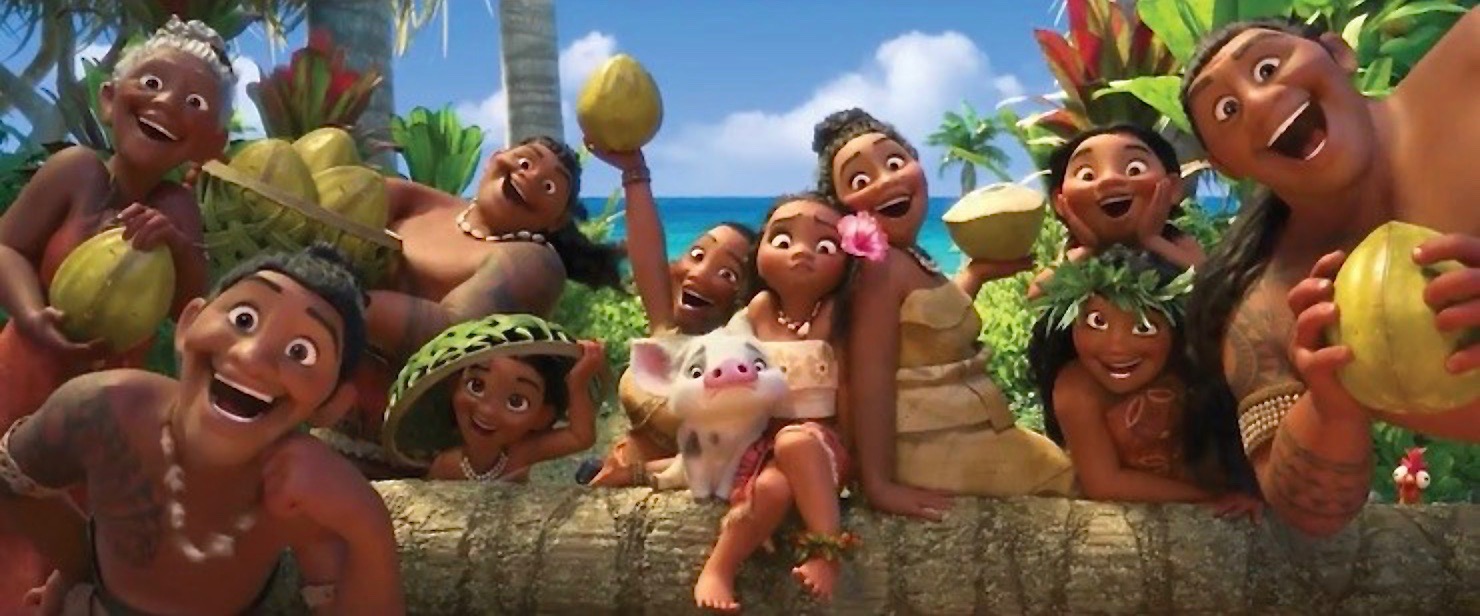 image: Walt Disney Pictures
This recent blockbuster burst onto the scene at the end of 2016, with a very clear message (in both song and conversation) about sustainable communities conveyed soon after the opening credits. The movie starts on a small Polynesian island, where young viewers can immediately grasp the essence of sustainable farming. The island community grows taro root, bananas, and coconut, lifeblood crops of the people. But when something threatens the health of the crops, young Moana Waialiki, daughter and heir of the chief, takes it upon herself to save her people. While the introduction of the arrogant but pleasantly boisterous Maui injects humor and thrilling adventure into the film, the main theme is never lost. We won't go into the details (since you may not have seen this new release yet) but it wraps up with a very positive message about how everything we do impacts the natural world around us, sustainable community farming included.
Have you come across popular or lesser known children's movies that will inspire kids to get involved in sustainable gardening/farming? We'd love to hear about them! Follow our Foundation on Facebook, Twitter, and/or Google+, find this article on our recently published posts and leave a comment.
Please visit this link to learn more about our work in Canada and be a Friend of the Foundation.