Celebrating Garden Days Canada 2021
Garden Days is a program that was launched and is supported by the Canadian Garden Council. Every June, green-thumbs across the country come together in celebration of garden culture, recognizing the vital role gardening plays within our communities. This program is for more than horticulturalists, as it provides activities and promotions for all sorts of enthusiasts, and welcomes families, schools, local businesses, and visitors alike to get involved.
This year, the event runs from June 12 to 20th. While you can certainly celebrate the week ahead in your own special way, the Canadian Garden Council has ascribed a new theme to each day of the event. To inspire your household and/or class (etc.) to join in on the fun, we have listed these daily themes below, along with some tips to bring them to fruition.
2021 Garden Days Themes & the Fun Ways to Celebrate With Your Kids
June 12: Visit a Garden
This is a great place to start! Households have a variety of options, with community gardens and urban farms having established roots in or around your neighborhood. There may even be one of the Plant a Seed & See What Grows supported school gardens near you.
June 13: Share Your Favourite Garden Story
Get everyone to tuck away their digital screens and gather the family in a circle to read a story about gardening. Don't have one? You can download a FREE copy of Roland Gahler's Plant a Seed & See What Grows here, and FREE copy of the follow-up, What to Do with What You Grew right here.
June 14: Learn More About the Garden
Take some time to find and chat with a gardening pro, such as a local garden centre rep, professional landscaper, or even the head-volunteer at your local community garden. You can also turn your kids into mini-experts, by having them explore Michael & Meghan's Kids Corner and complete these fun-filled workbooks.
June 15: Make Friends in the Garden
This isn't just about chatting with fellow visitors and volunteers at your local community garden. This particular theme suggests that you can support a neighbour by helping to tend their garden, or by dropping off a gift of a plant, flowers, or seeds.
June 16: Plant Something Yellow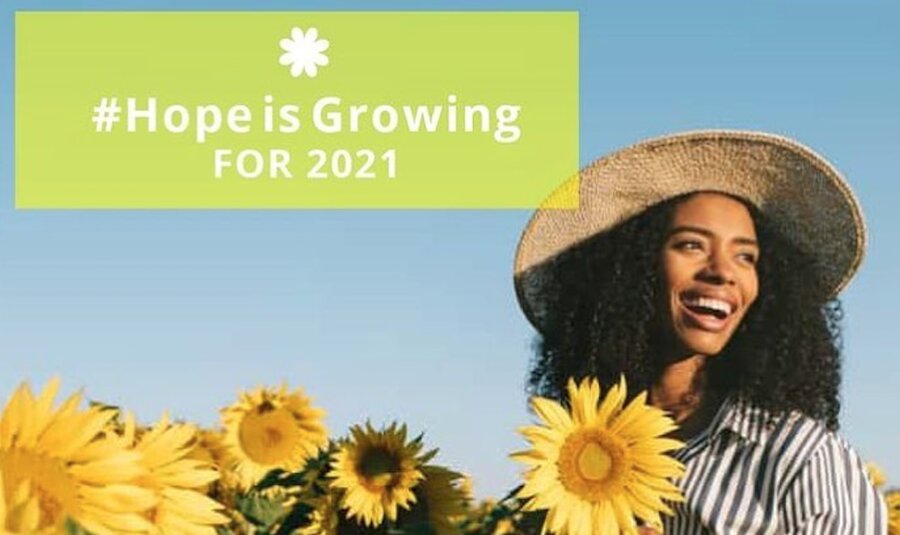 Yellow is the international colour of hope. Hope is what carried us all through the past year. Now that we're seeing the shining light at the end of an arduous path we can celebrate the success that hope has manifested. Plant something yellow in your garden on this special day. Need ideas? Daffodils are a feast for your eyes and pollinators alike. There's also the Canadian columbine, which is native to Canada (important for biodiversity) and produces delicate long red and yellow blooms. When it comes to food producing plants with a yellow hue, you can't go wrong with sunflowers, corn, and yellow peppers.
June 17: Find Your Mellow
We go from yellow to mellow this June 17th. This theme encourages you and your family to perform yoga, meditate, or do whatever it is that puts you in a relaxing state. Where better to make it happen than in the soothing environment of your own garden?
June 18: Get Some Exercise in the Garden
Time to do your bodies some good. Getting exercise outdoors boost energy levels, even for the couch potato (dad?) of the family. Not much for pushups and crunches? How about a bike ride that incorporates engaging outdoor learning experiences!
June 19: Take Some Photos
Give your kids a shot at becoming a future International Garden Photographer of the Year by getting them excited about garden photography. Whether your family or class has a state of the art DSLR, or you're armed with smartphones, you can capture some amazing moments in the garden. Instead of just sharing them on Instagram, head to the nearest photo lab, print your favorite photos, frame them, and hang them on the walls for enjoyment all year long.
June 20: Quality Family Time
The final day of Garden Days asks that you spend some quality time with your family in the garden. If you've done all or any of the above – mission accomplished!
Share What You're Doing
Inspire other families and schools across Canada to get excited about gardening by sharing your experiences on social media. Use the hashtags #GardenTime and #LeTempsDuJardin, which are being used by the gardening community across the country this month. Be sure to tag the Plant a Seed & See What Grows Foundation as well, on Facebook, Twitter, and Instagram.
Happy Garden Days Canada!
---