We've covered ways to celebrate World Oceans Day in the past. They have always involved beachcombing as a means for your kids to learn more about marine life while ridding the waterfront of harmful plastics and debris. This year, we're taking the beachcoming concept a step further to include your family's backyard garden. How do the two experiences interconnect? Let's find out!
4 Fun Ways Your Family's Summertime Beachcombing Adventures Can Benefit the Backyard Garden
---
Functional Driftwood for the Garden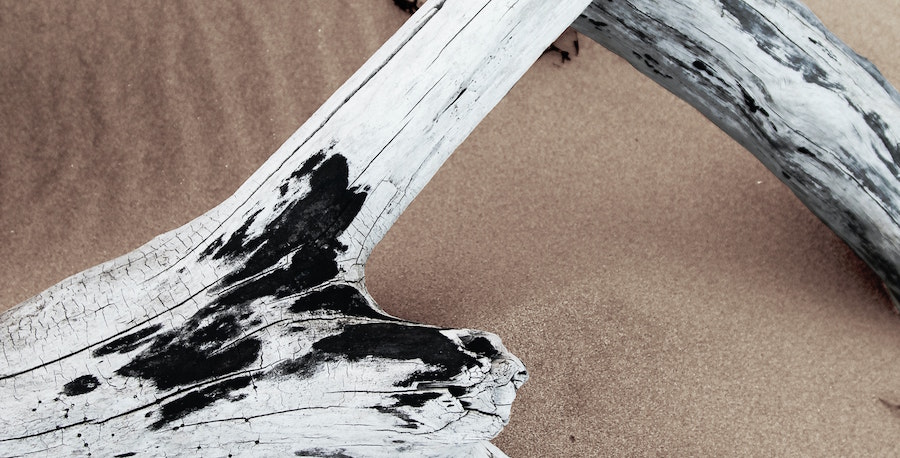 Large pieces of driftwood can be repurposed in your backyard to create an organic scene. They're certainly decorative, but may also serve valuable functions. When arranged to block the predominant wind direction, they provide aesthetically pleasing barriers to protect low growing crops from harsh gusts. To further climate proof your garden, taller pieces of driftwood can buttress tarps to protect crops against hail and hard rain. Long pieces can even be placed to help separate decorative plants and crops. Larger log-like driftwood can be used as a bench for your kids, where they can perch to read a good book or ponder amidst the marine garden oasis that they helped create. Shorelines are also littered with scrap wood from boats (planks, siding, etc.) which can be repurposed like natural driftwood.
Decorative Seaglass to Accent the Garden and Attract Birds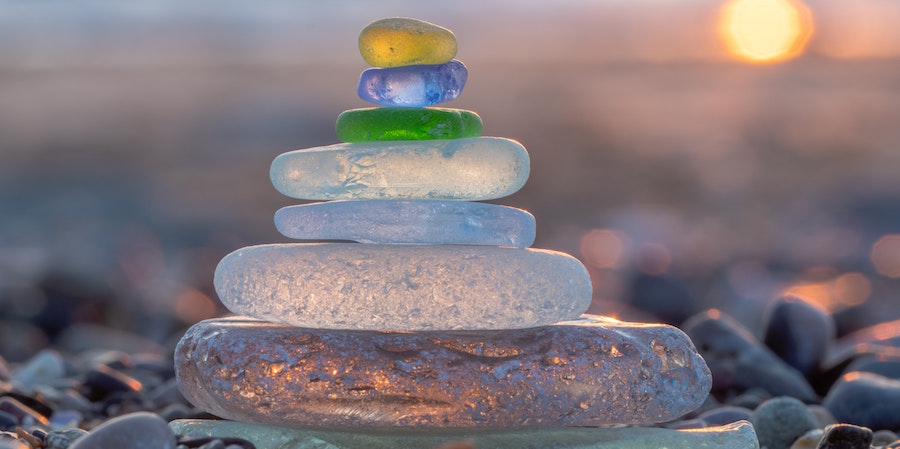 Seaglass is a favorite beach find. These colorful gems have been smoothed by the ocean before making it to the shore where they are discovered as treasures for beachcombing kids. Using glue they can adorn garden planters, watering cans, wind chimes, bird feeders, and birdhouses. The latter is of special importance, as certain colors attract feathered pollinators to your garden. For example, Canadian bluebird species are drawn to blue, so a birdhouse decorated with vibrant blue seaglass would be inviting. Timid (but beneficial for pollinating and fertilizing) birds such as quail and thrushes are welcomed by green. In this case your handful of emerald glass will come in handy for decorating ground feeders. The same is true for brown seaglass which boasts an organic tone. And if you get lucky and score the elusive crimson variety you'll be able to lure love-seeking species which see red as a color that attracts mates.
Fishing Floats, Ropes, and Nets for Function Too
Fishing gear makes up the largest proportion of large plastic pollution in our oceans, lakes and waterways. You can find fishing nets, buoys, and rope within the shoreline rocks of Western and Eastern Canada. Removing them while beachcombing helps saves the ocean, but also provides a way to add aesthetic and functional pizazz to your garden. Floats can be painted to attract pollinators as described above, while ropes and nets can be used to protect against extreme weather (to tether coverings) and to deter large wildlife away from crops.
Large Seashells as Small Planters
If your family is near a coastal beach that leaves large seashells for the picking at low tide, you have a whimsical idea for small planters. Some shallow-root herbs and plants only need small depths of soil to grow. Mint, marjoram, and thyme can thrive in just 4-inches. Pot cacti and other succulents also need little in the way of soil. When tucked into handpicked (by your kids!) seashells these plants have a dramatic impact on the look and feel of your backyard space. Have a peek at images of seashell planters for inspiration.
Note: Be sure to wash shells thoroughly with organic dish soap before planting, as sea salt can be harmful to soil and plants.
---
Happy Beachcombing!