Seed Preservation Lesson Plan for Your Students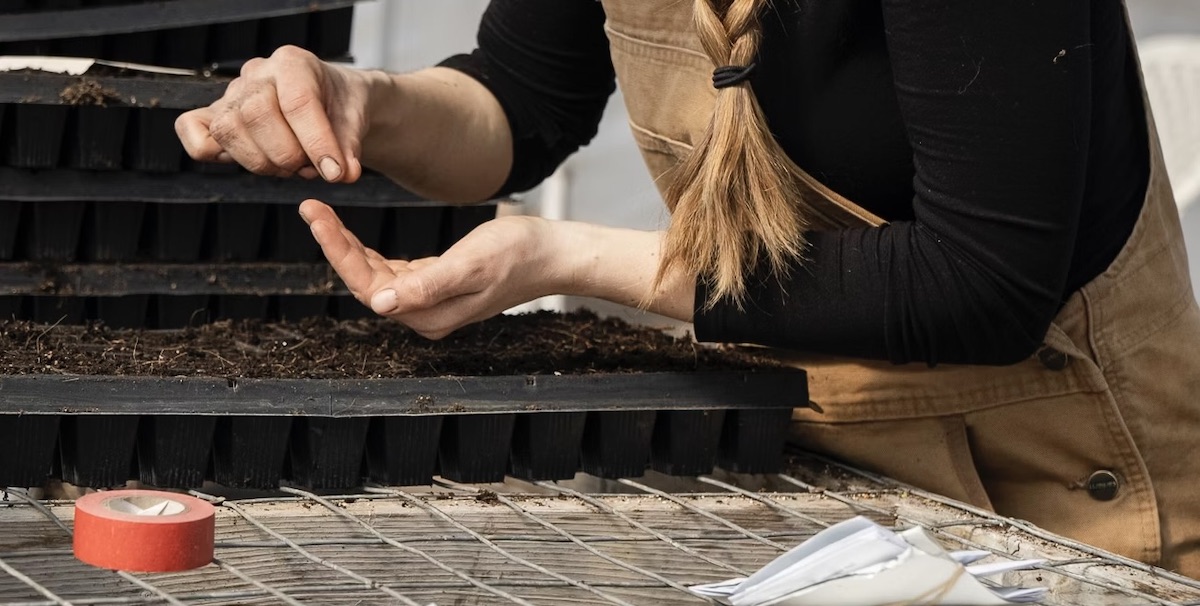 The new school year is here! We're taking the opportunity to expand upon the Growing Plants in the Classroom lesson plan from last month with a look at – seed preservation.
It's important to teach your students about seed preservation, especially in this very clear time of climate change. Preserving seeds is crucial to in helping achieve genetic diversity to support sustainable development and food security. The next generation/s must have reliable access to sufficient, affordable and nutritious food. To achieve this, a sustainable model of seed preservation is needed that meets current needs without compromising the future generations' ability to meet theirs. The classroom is a great place to begin with this sustainable model. Below is breakdown of how to start your own classroom seed preservation program and get your students invested in the concept.
3 Helpful Tips to Getting Started on a Classroom Seed Preservation Plan for the School Year Ahead
---
Step 1: Teach Students About the Importance of Seed Preservation
We discussed the critical importance of seed preservation in light of climate change above. While you can certainly discuss the necessity and connect it to current events with your students, it will help to have educational resources available.
We can help. The Plant a Seed & See What Grows Foundation's Seeds of Inspiration educational resources program takes a holistic look at all things related to growing food, seed preservation included. The program (available free-of-charge to Canadian schools) includes a Storybook Package, Educational Workbooks and organic Non-GMO seeds.
Submit a request for these FREE educational materials today:
Step 2: Secure Seeds!
We can help with this too. The Plant a Seed & See What Grows Foundation promotes seed biodiversity, ecological seed production, and help keep seeds in the public domain. We also provide heirloom and organic seeds to school gardens. Email the Foundation at seeds@seewhatgrows.org to inquire about setting up a program for your school.
While it's great to start with seed packets (from us and/or local gardening retailers) we encourage you to get seeds from currently thriving garden resources. For example, if your school already has a garden, that's a great place to start. Or if there is a nearby community garden that is willing to let your class get seeds from certain species that would also work. From here, your students will enjoy a hands-on learning experience over the months which will entail the following:
Cleaning seeds after removing them from plants
Drying seeds for storage
Freezing seeds for long term storage
Storing of seeds for shorter term storage
Monitoring seed storage environment once per month through the school year
Transitioning from storage to planting
View more on these 6 Tips to Securing Seeds for Your School Garden.
Step 3: Make it FUN!
While teaching (and educational resources) will help students understand the importance of seed preservation, it's important to get your students engaged in the concept by also making it fun. Here are some effective ways to get them even more engaged:
Have them gather the seeds from school/community gardens and other approved spaces (as per Step 2 above)
Let them select and decorate seed preservation jars, envelopes, and appropriate receptacles
Create a fun photo catalogue and scrapbook of the classroom's stored seeds
View more on these 3 Tips to Making Seed Storage FUN. And you can check out our website's Kids Corner for an At-Home Activity sheet: Harvest: Seed Saving with fun activities that can also be done with your class or sent home for family fun.
---
The Plant a Seed & See What Grows Foundation also encourages your school to help others in need this year. Please visit this link to learn more about our work in Canada and to be a Friend of the Foundation.