In our Foundation's unrelenting effort to sponsor school garden programs across Canada, we have the opportunity to work with some amazing administrators, educators and students. As the new school year (2019-20) unfolds, we are happy to say our budding family has grown yet again and right here in the Lower Mainland of British Columbia. That's right, the latest Plant a Seed & See What Grows funded project can be found sprouting proudly from the grounds of Deer Lake School in Burnaby, BC.
Deer Lake School presented a perfect union for our Foundation's goals, with a philosophy that conveys key elements of what we too hope to instill within youth throughout the country:
"We strive to create an enriched learning environment where students can develop a sense of responsibility through service to one another, their neighbourhood and their world." (Deer Lake School)
The school's stated vision for student development includes the formation of communication skills, leadership, relationships/people skills, and notably – transformational life experiences. These are all benefits derived from outdoor learning programs and there is nary a better facilitator of outdoor learning than a school garden.
The project began in the spring of 2019 with funding assistance from the Plant a Seed & See What Grows Foundation, which of course was made possible thanks to our partners along with the donations and fundraising programs. But the greatest effort in getting this project off the ground came bursting out of the classrooms of Deer Lake School. Eager students from Grade 6 through to Grade 12 all joined in to help, taking ownership of important duties to ensure that the garden would be ready by the end of their school year – and summer vacation. Both our Foundation and Deer Lake School administrators were excited to witness the next generation grasp the reigns and create a sustainable program that will last for years, if not decades to come:
"It takes a village to build a garden! Deer Lake School students have been excited to build their own garden this spring, thanks to a generous donation from the Plant a Seed And See What Grows Foundation! Our Grade 6 students levelled the soil and raked pea gravel. Then, the Grade 8 & 9 Applied Design classes, and Grade 11 & 12 Carpentry and Trade Sampler classes read plans, cut lumber and built the garden boxes, just before school dismissed in June. As this article goes to press, we are waiting for the delivery of our soil. We are so excited to have a new program at DLS that helps students reconnect with their environment in their own schoolyard! We can't wait to see what transpires this fall as our K-12 teachers intentionally incorporate gardening into their curriculum." – Gaileen Woytko, Director of Development & Operations of Deer Lake School, Burnaby, BC
Enthusiasm is palpable as we make our way into the school year ahead and the conclusion of Gaileen Woytko's quote sums up the ardent anticipation of all involved. The K-12 institution will incorporate outdoor learning experiences into the ongoing curriculum and leverage the school garden as an important focal point. From tots to teens, we expect to see young horticulturists, project facilitators, leaders and more come out of the woodwork, or in this case soil.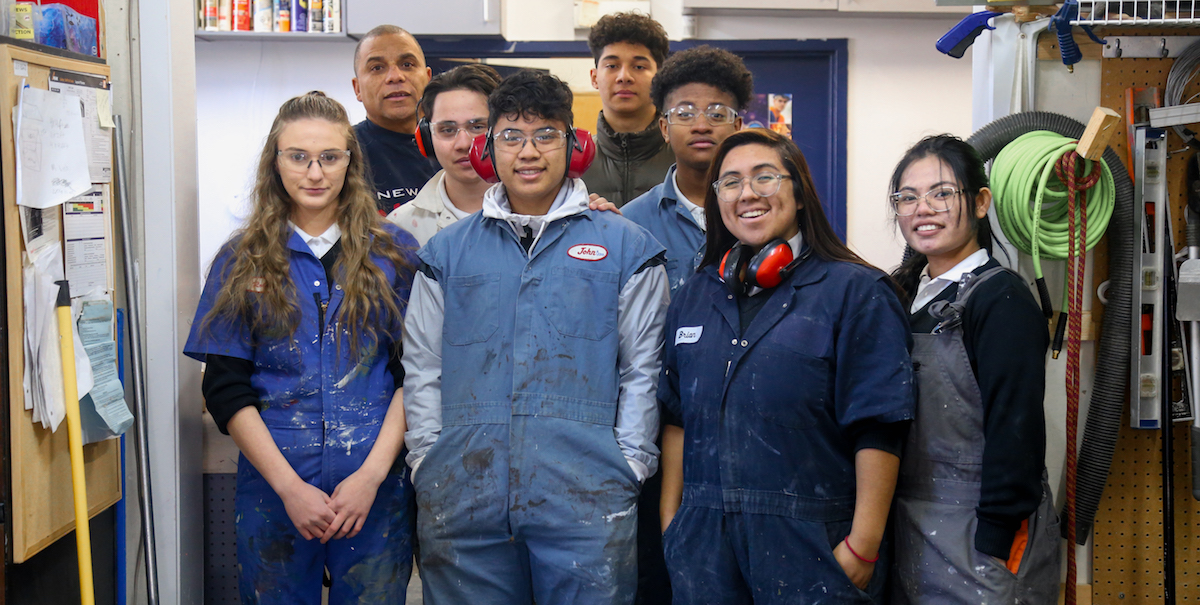 Meet the Deer Lake School carpentry class!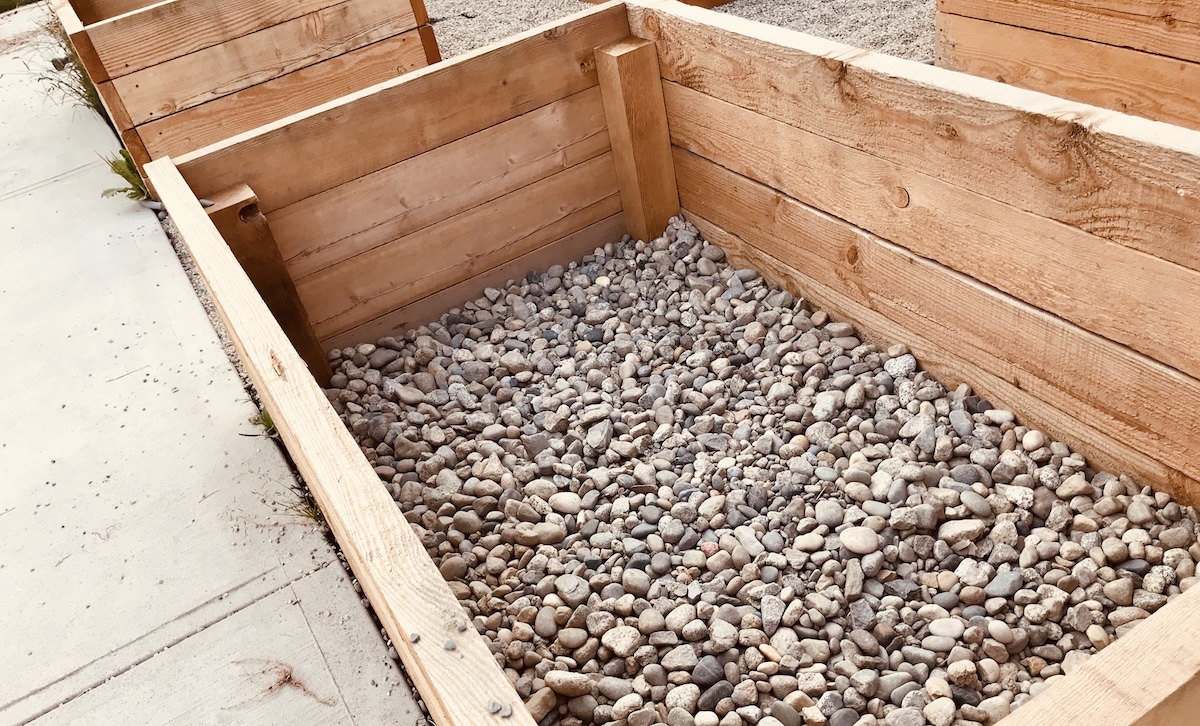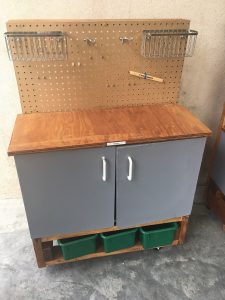 Students from the carpentry class built garden beds and tool cabinets for the kindergarten students.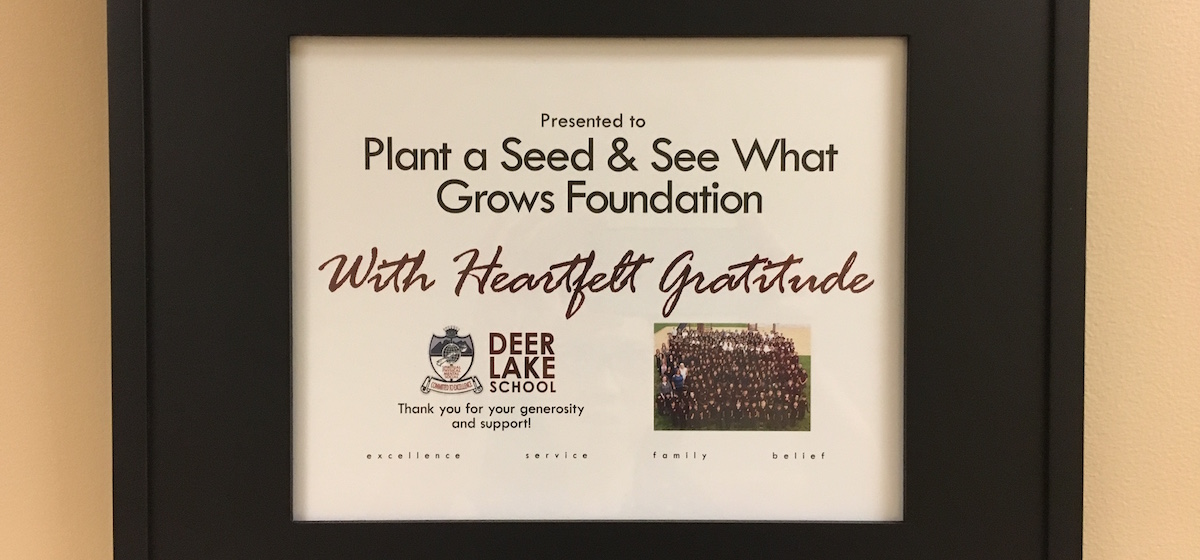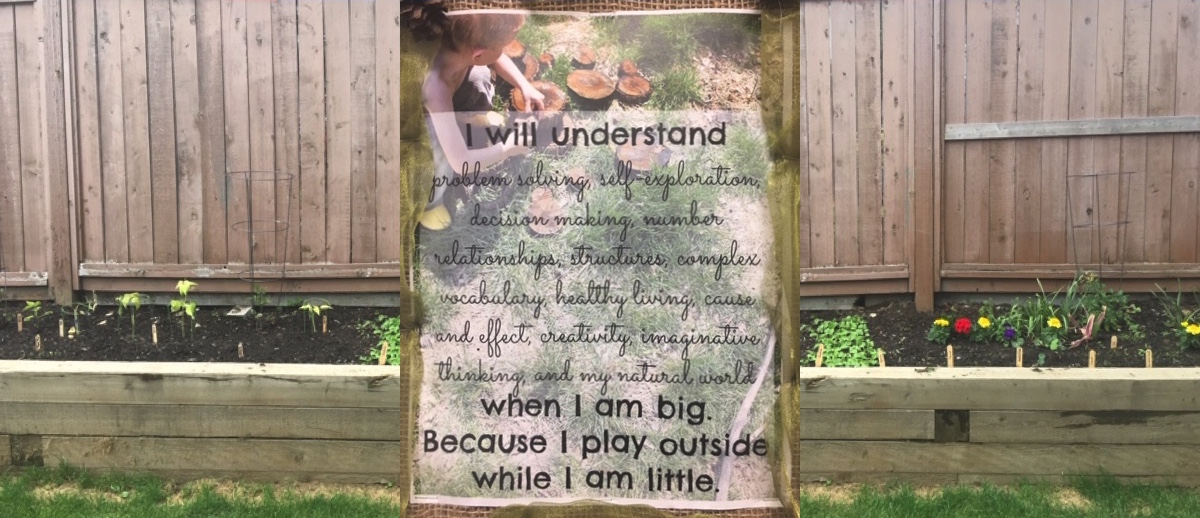 ---
Help Us Grow More School Garden Programs
Teachers, educational institutions and our partners are critical to the Foundation's work. However, another party is essential to delivering outdoor learning programs to worthy young students – you! Without your help, we will not be able to expand our reach into your communities. Please sign up to be a Friend of the Foundation here, and if you're able, please donate. The future generations of Canada thank you in advance for your generosity!