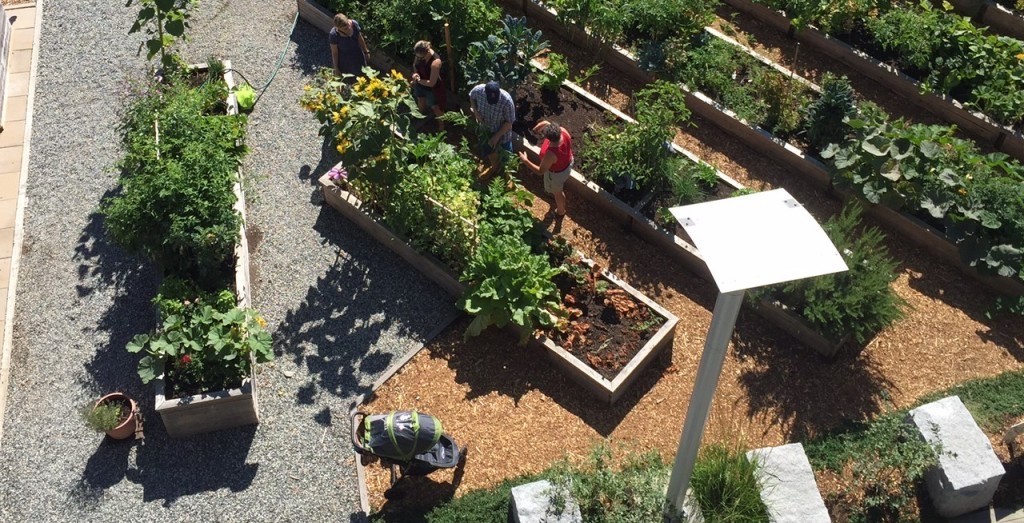 Are you managing a community garden or urban farm? Are you considering starting one? If so, you probably have a singular goal in mind for the project. For instance, many are started as an initiative to add more greenspace to a neighborhood. Whatever the purpose, you may not have anticipated other options that can further benefit the entire community.
4 Ways You and Your Community Can Get the Most Out of Your Urban Garden
1. From Farm to Farmer's Market
One of the best ways to distribute the harvest of your community garden is to get involved with a local farmers' market. Farmers' markets have become popular weekly events in many cities, drawing residents and visitors alike, many of which come to purchase fresh organic produce. Selling your harvest at a farmers' market allows you the opportunity to earn revenue from your efforts. This revenue can be used to sustain the garden/farm, buying supplies and materials needed to maintain it into the future. Leftover revenue can be put towards other good causes that are close to your community.
2. Feed Your Local Foodbank
Our Foundation's Facebook page continues to share stories of community farms that take their harvest and donate it to local foodbanks. Recent initiatives from Kelowna and New Brunswick serve as great examples. There is also the Quest Society in the Lower Mainland BC, a not-for-profit organization that sources fresh produce from farmers and retailers to the benefit of marginalized families. Foodbanks commonly receive non-perishable goods from collections made at local grocery stores and food-drives but they often lack in fruits and vegetables because logistics get in the way. Low income households may receive foodstuffs that allow them to keep items in their cupboards, but many nutrient requirements go unfulfilled. The subsequent lack of vitamins and minerals (that would be derived from fresh organic produce) thus contributes to food insecurity concerns in Canada. When a local community garden is able to harvest and deliver its produce to a nearby foodbank in a timely manner, and the foodbank is able to get this produce to those in need, the gap between low income households and access to healthy fruits and vegetables closes. Contact your local foodbank to organize a program that ensures impoverished homes in your city can reap the benefits of your bountiful harvest.
3. Provide an Outdoor Learning Experience Environment for Community Youth
Urban farms also serve as great environments for learning. Numerous studies from across the world evidence the benefits of establishing outdoor learning experience for children. Our Foundation recently got involved in the Sutherland Secondary School's market garden, which not only works with the Edible Garden Project in their initiatives, it provides the North Vancouver school with an outdoor classroom setting where which students can learn practical skills in an engaging environment. Work together with the teachers, schoolboard, and/or community center in your city to organize an outdoor learning experience that will be embraced by local children.
Interested in doing a farm visit or outdoor learning experience in the Central Okanagan, BC, Canada area? Let us know outdoor@seewhatgrows.org and we might be able to help.
4. Provide Physical Activity Program for Local Seniors and Those with Disabilities
Urban farms are not just popping up near schools and family neighborhoods in Canada, they are also sprouting in senior communities as well. Opening up your community garden program to senior centers in your city provides a much needed environment where the elderly can enjoy the outdoors and partake in healthy activities in a setting that they will appreciate. In addition, there are local organizations that serve the disabled which would benefit from having access to your garden. Those with disabilities can learn valuable skills and develop a sense of pride by contributing to their own community. Ensure that your garden is fully accessible, and contact applicable organizations near you.
Do you have any ideas for utilizing an urban garden/farm to the betterment of a local community? Follow our Foundation's Facebook, Twitter, and/or Google+ and share your feedback with us.