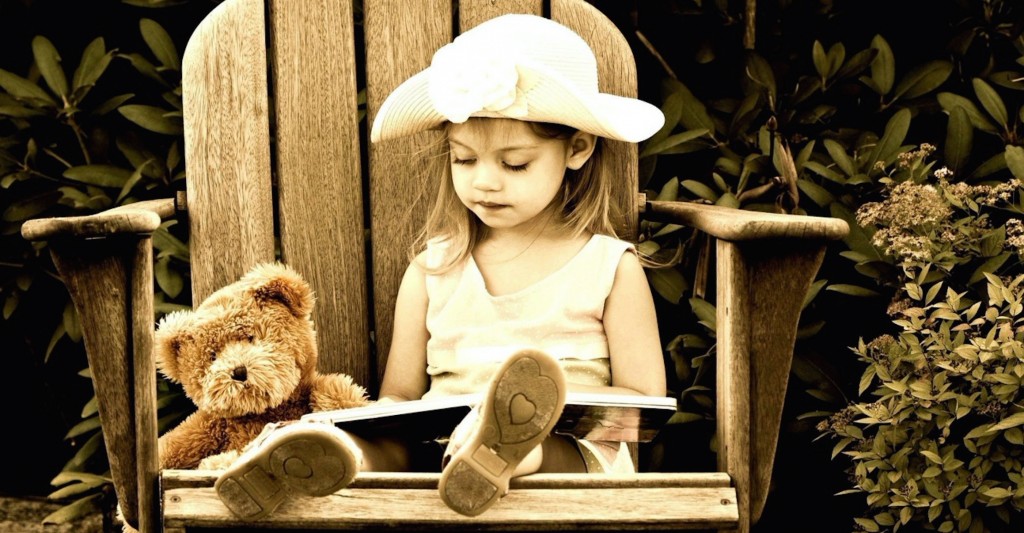 When it comes to learning, nothing beats a good children's book. While there are many helpful apps available to teach your kids about health and wellness, a book can be an engaging resource. So, we are taking the opportunity to add to our past article on top gardening books for kids, with a glance at good children's books on nutrition & healthy eating. Let's help our children become more informed about healthy eating and nutrition while they have fun reading one or more of the following children's books:
5 New Children's Books About Health and Nutrition that Your Kids Will Enjoy
1. What's On My Plate: Choosing from the Five Food Groups (Ages 5-8)
The title says it all of this nutrition book for early readers. Beginning with a chapter on Why We Need Food, the book builds a foundation based on the necessity of nutrition in the everyday life of children. Your kids are taken on a logical journey as the book flows from Fruits and Vegetables (chapter two) to Grains (chapter three) to Protein and Dairy (chapter four). The book also takes a realistic stance and dedicates chapter five to Sometimes Foods which addresses what we refer to as "junk food", letting kids know about the impact that sugary snacks have on their health, without chastising them for enjoying them, sometimes. What's On My Plate also includes some fun recipes, a glossary, other recommended reads, and a Fun Facts section which has all been packaged in a playful and easy to digest format. (Author – Jennifer Boothroyd / Publisher – Lerner Publications)
2. The Forest Feast for Kids (Ages 8-12)
Released this spring, The Forest Feast for Kids is a follow-up to the widely successful The Forest Feast (for grown-ups). New York Times bestselling author Erin Gleeson delivers a kid-friendly version of recipes that will encourage your kids to get more vitamins and minerals in their daily diet. Colorful, artful, and engaging, the book provides healthy recipes that are fun, quick, and easy to make. The recipes include everything from snacks and meals to beverages and party platters. Gleeson also delivers ideas for dining room table crafts, kid's party concepts, and a thoughtful illustrated guidebook on safety in the kitchen. While this is a vegetarian focused cookbook for kids, it doesn't read with an agenda nor attempt to influence your children to make a lifestyle choice. The Forest Feast for Kids simply allows young readers to learn more about nutritious fruits and vegetables and how they can be prepared to create fun and tasty snacks and meals. (Author – Erin Gleeson / Publisher – Abrams)
3. Healthy Plates: Eating Healthy (Ages 6-12)
Introduced towards the back-half of 2015, Healthy Plates: Eating Healthy serves as a great book to introduce the concept of how eating healthy leads to a thriving body and mind. Healthy Eating delves into the food groups and how they serve as fuel for the body. Kid-friendly text is complemented by colorful images to emphasize the importance of good eating habits and also provides easy-to-follow recipes that your children can apply in the kitchen. Healthy Plates is also a series which allows you to further engage your children with follow-ups, which include Healthy Plates: Being Fit and Healthy Plates: Vegetables. (Author – Valerie Bodden / Publisher – The Creative Company)
4. What's for Lunch? (Ages 4-8)
What's for Lunch? is the latest release from the award-winning Let's-Read-and-Find-Out Science series. Vetted for accuracy by Keelia O'Malley MPH and Dr. Carolyn Johnson PhD, FAAHB, NCC, LPA this children's book examines introductory nutrition concepts appropriate to children aged 4 to 8 and supports Common Core Learning Standards, Next Generation Science Standards, and STEM. Beautifully written and illustrated this book will serve as your child's guide to learning about healthy eating on a daily basis. (Author – Sarah L Thomson / Publisher – Harper Collins)
5. Teddy Tries a Veggie (Ages 4-8)
For our last entry we thought we put an ebook in your path in case your kids are big on Kindle. Teddy Tries a Veggie follows Theodora (aka Teddy), a 5 year old who enjoys gardening but detests eating the very same vegetables (broccoli, brussel sprouts, etc.) she grows, making her immediately identifiable with same-age readers. However, when Teddy comes across a motley crew of fruits and veggies in her garden, she embarks upon a delicious and nutritious adventure. Penned by Jennifer Glockner, a registered dietitian nutritionist, the book introduces kids to terminology that includes vitamins, minerals, antioxidants, fiber and other concepts applicable to healthy eating. As an eBook, Teddy Tries a Veggie offers interactive features to further engage young minds. (Author – Jennifer Glockner / Publisher – Smartee Plate)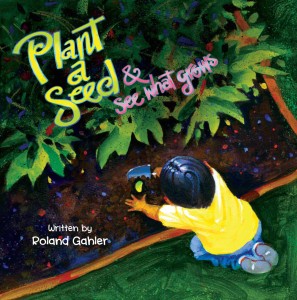 Don't forget our Foundation's own Plant a Seed & See What Grows children's book (pictured here on the right). If you don't already have a copy, you can pick one up here. You can also visit our new interactive page for kids here. Download our colouring book, color online or play the Catch Sack and Puzzle Tile Games. Recommended for kids 8+.
Do you know of any great books that will help kids develop a better understanding of health, nutrition, and their interconnections to the world around them? Please follow our Foundation's Facebook, Twitter, and/or Google+ and feel free to share your recommendations with us.