École Peter Greer Elementary Outdoor Garden – Our Learning Journey
Another recently funded school garden of the Foundation is

É

cole Peter Greer Elementary at Lake Country, BC. Read about their Outdoor Garden – Our Learning Journey story from the perspective of Clint Maltais, the school's dynamic grade 5 and 6 teacher and quotes from his group of enthusiastic students.
Our learning journey began at the beginning of the school year when our Grade 5/6 class began an inquiry into how we could make École Peter Greer Elementary (PGE) a healthier place for students and staff. We conducted a scan of the school that looked at its physical spaces and its routines that contributed to active living, healthy eating, and healthy relationships. PGE is very fortunate to have a dedicated community of staff and parents that incorporate these facets everyday into their practices, and we saw an opportunity to expand on this into place-based learning with a school edible garden. A garden, students decided, would have the greatest impact for the most students. It will not only provide students with an opportunity to increase awareness and appreciation for nature and nutrition, but will also demonstrate how spending time outdoors is an excellent way of increasing physical, mental, and emotional wellbeing.
Once we had committed to an outdoor learning garden, our students then began the work of scouting potential locations, developing blueprints for these spaces, and seeking feedback from other classes. From the outset, they were very clear that they wanted this to be a school-wide project in which all students would benefit and have input. We wanted to compile these different ideas and information before we presented them to our school's administration and community partners. After he heard about it, Mr. Minkus, our principal, was very enthusiastic at the prospect of a garden at the school and purchased our class a Garden Tower to grow leafy greens indoors over the winter months! We were very grateful to have an indoor garden tower, as there was still snow stuck around until March and delayed us from building our outdoor garden.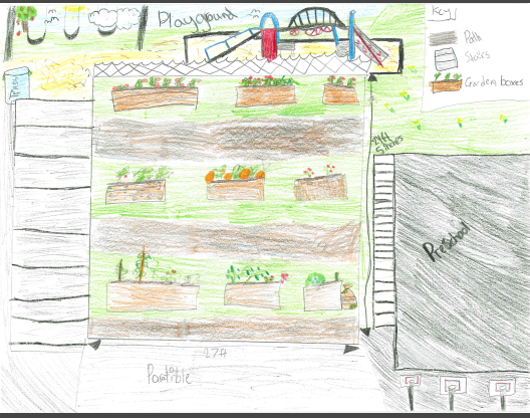 The students' blueprint of their garden design.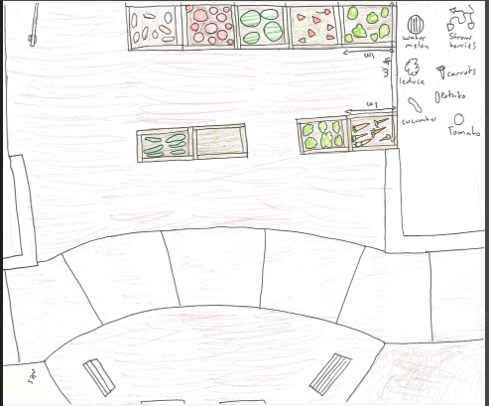 "Having a garden at school is important because it encourages healthy eating and proper nutrition. I also think it is important because students take ownership in an outside project."
– Mckayla, Grade 6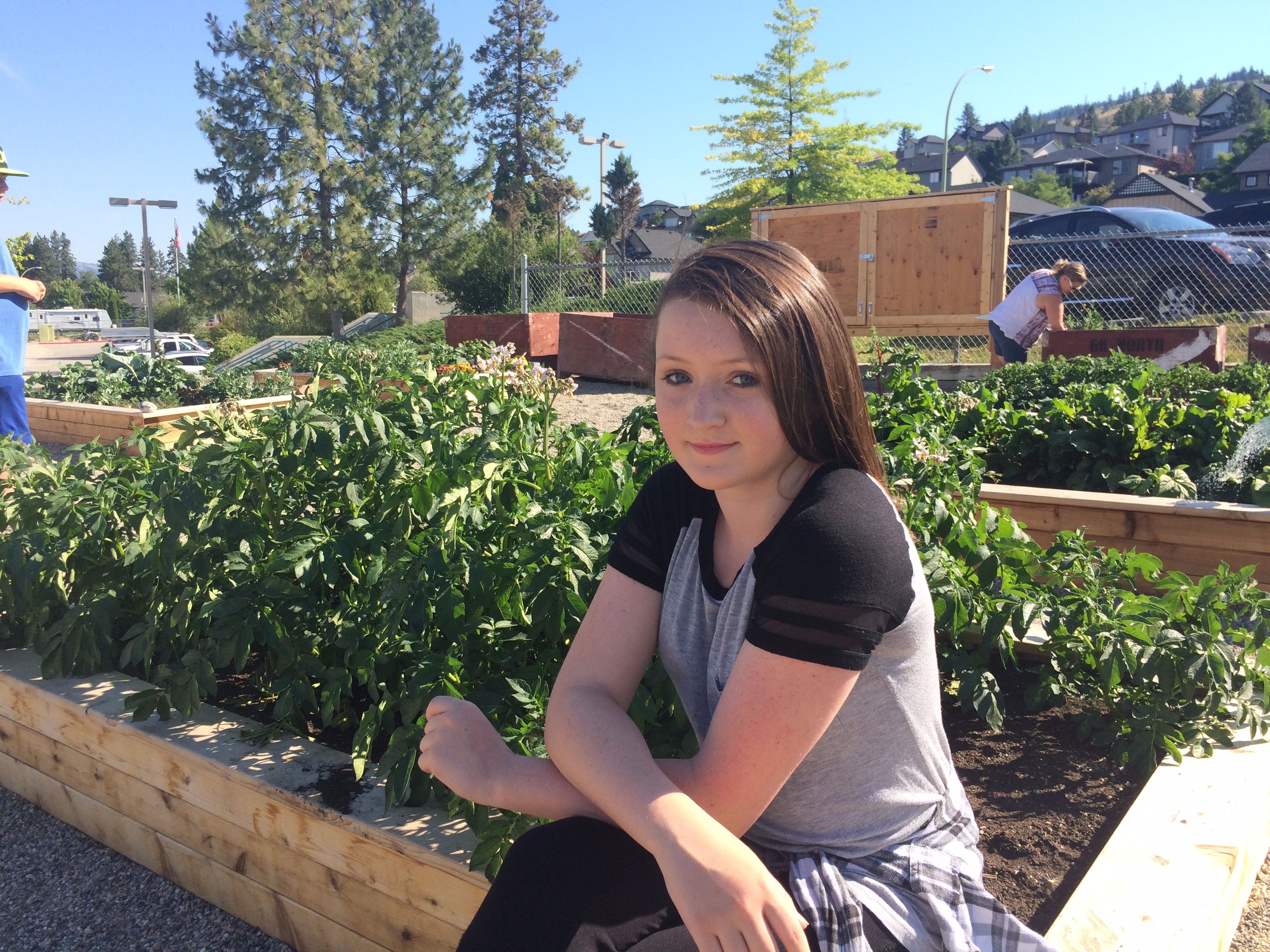 Throughout this process, our community has recognized the importance of a garden for our school, and have been supportive in our efforts to make it a reality. Families from all grade levels have come forward offering to help in various capacities. The Campbell family, whose daughter is in our class, has been an invaluable resource who has connected our school with the Plant a Seed & See What Grows Foundation and with OK Builders. The Foundation has provided the financial support to build our garden and our primary teacher with exceptional educational resources to use in conjunction with planting the vegetables. OK Builders donated a substantial portion of the lumber and materials we required to build our garden boxes. We were also fortunate to partner with the Healthy Schools Network and BC Fruit Trees.
On the day we constructed the garden boxes students came to school prepared to work. They really had been anticipating this day since the moment we committed to the idea in October – and I still think some of them weren't sure it was actually going to happen until this point! It did, indeed, and it was such a pleasure watching kids interact with each other and their environment in a way that is completely different from a classroom setting. Students were working together, connecting to and sharing their experiences of building and gardening, and creating narratives of future harvests. I suspect these moments will be more frequent as we spend more time working in nature and our gardens at school. Both students and teachers are learning how they relate to their environment and how they can choose to make healthy, sustainable choices in the activities they do and the food they eat.
"It was such a pleasure watching kids interact with each other and their environment in a way that is completely different from a classroom setting."
– Clint Maltais, Teacher & Lead Project Volunteer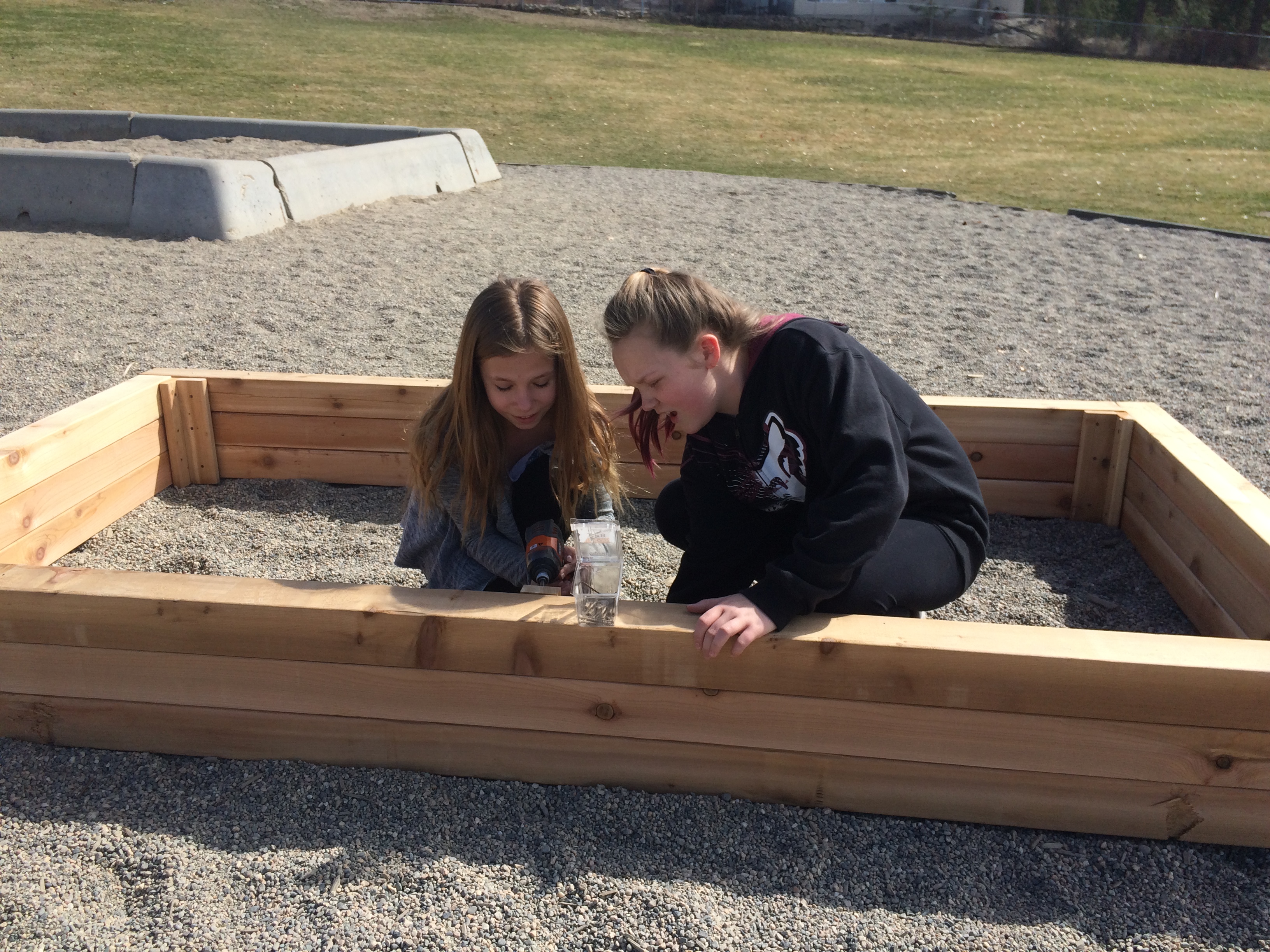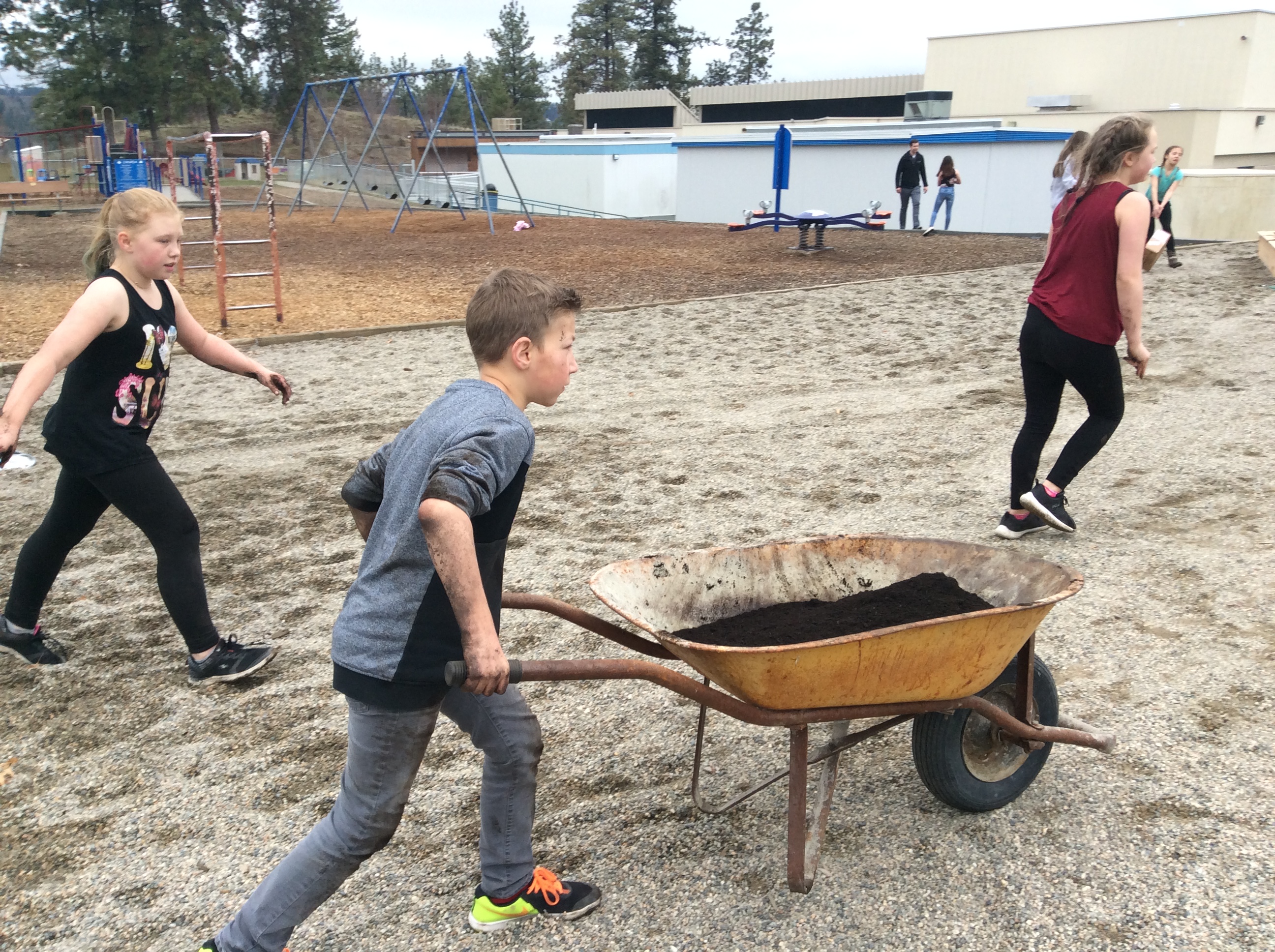 "I think building this garden has taught us teamwork and helping each other grow and learn to build things. Classes can go there and be happy." – Cierra, Grade 6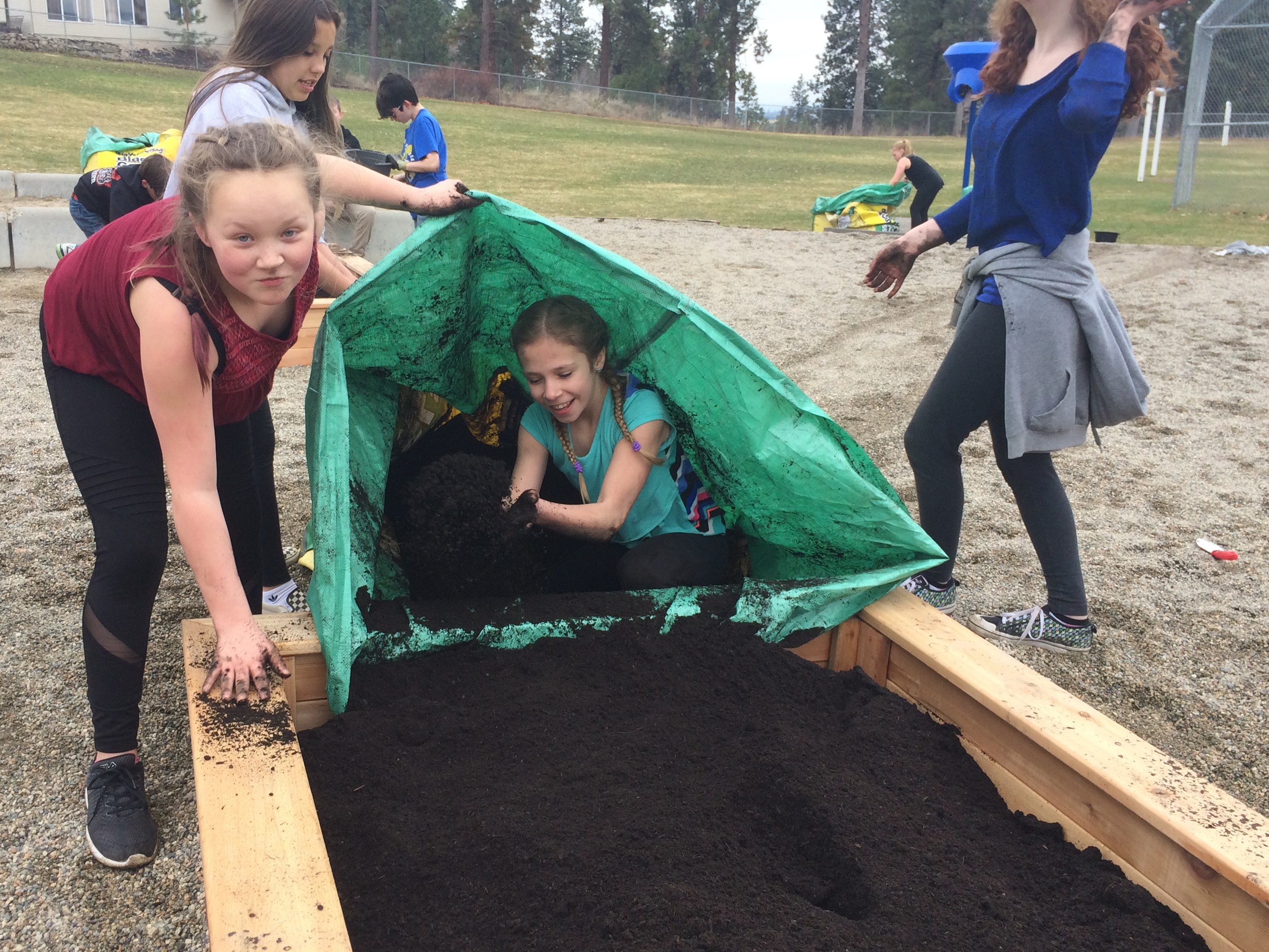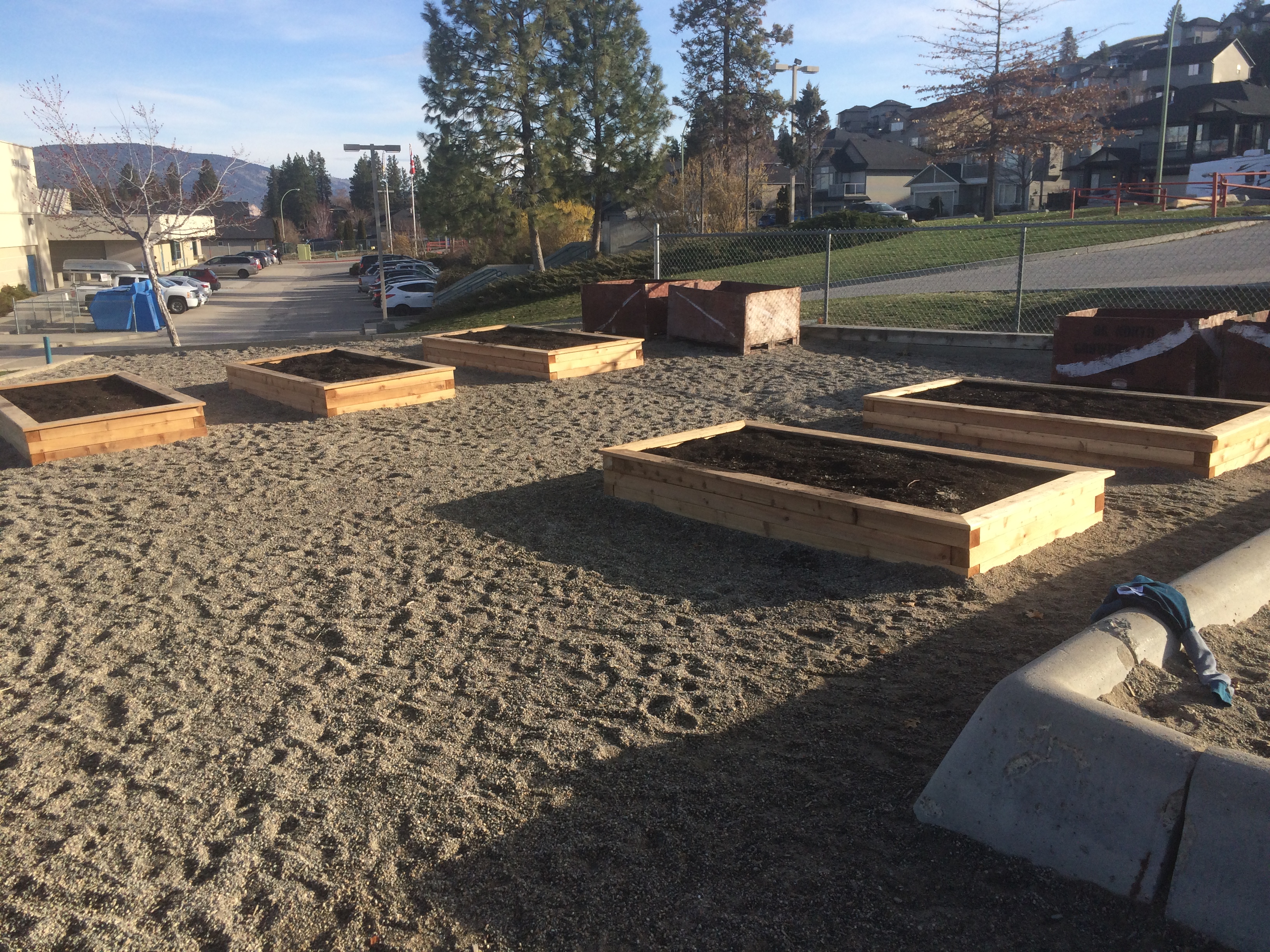 It feels good to build a garden. We started so small but got so big. From a garden tower, to feeding other kids, to our outside garden!
– Steven, Grade 5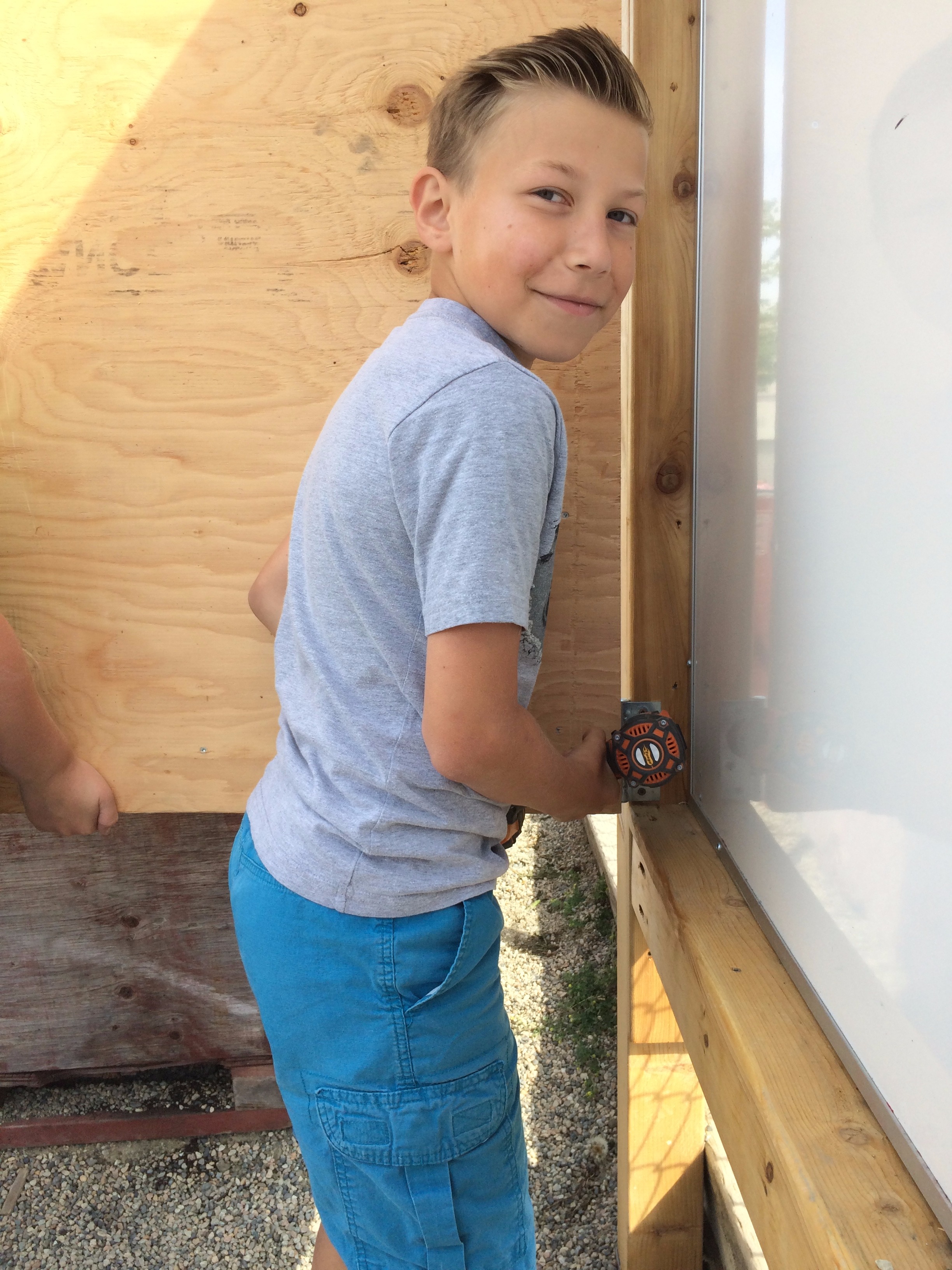 About the Writer: Clint Maltais
I'm a Grade 5/6 teacher at Peter Greer Elementary in Lake Country, BC. I'm interested in place-based learning and trying to expand the walls of the classroom into nature and our community. Although I'm a novice gardener, I have lots of knowledgeable colleagues and am very excited to be on this learning journey with the staff and students at PGE.
---