December is a time when many of us think of giving gifts to family and friends, and to those causes and charities that really make an impact and align with our values.
Plant a Seed & See What Grows Foundation is committed to helping create a healthier generation through experiences that connect us to the land and provide opportunities to improve our communities – in the past year or so this has translated to providing more than 66,000 children in 1,000 schools with free educational materials and funding for 21 gardens in support of these endeavours.
Primary grade teachers who used our Seeds of Inspiration Program in their classrooms reported that,
"Students were making connections between what they were eating (for example, one student had peas in the shell in her lunch) and the plants we were growing in class. They were very excited to eventually take their own plants home with them."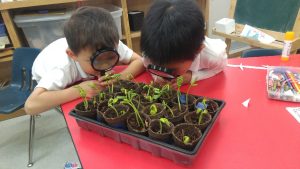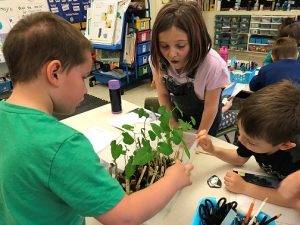 You can help us reach more young students and support more school garden projects by giving today!
Whether you give $25 each month as a monthly donor or give once a year, Plant a Seed will put your money to work by:
growing awareness of the seed-to-table cycle,
the power of plants,
the benefits of a healthy lifestyle,
how to respect our planet – earth, and
the importance of self-care and empathy for others.
It's simple to give just click here give online or on the DONATE button at the top of this page!
Tax Benefits
Last but not least as a registered Canadian charity, Plant a Seed will issue you a tax deduction receipt that can be applied to your 2019 taxes if you give before Dec 31, 2019 or towards your 2020 taxes if you give after Jan 01, 2020.
Plant a Seed & See What Grows Foundation is pleased to let you know that 90% of your donations go directly to programs and services. This is made possible thanks to the generosity of our donors – Natural Factors & Whole Earth & Sea.
---
Learn more about how you can get involved with our Foundation. If you have any questions whatsoever, please feel free to contact us anytime.