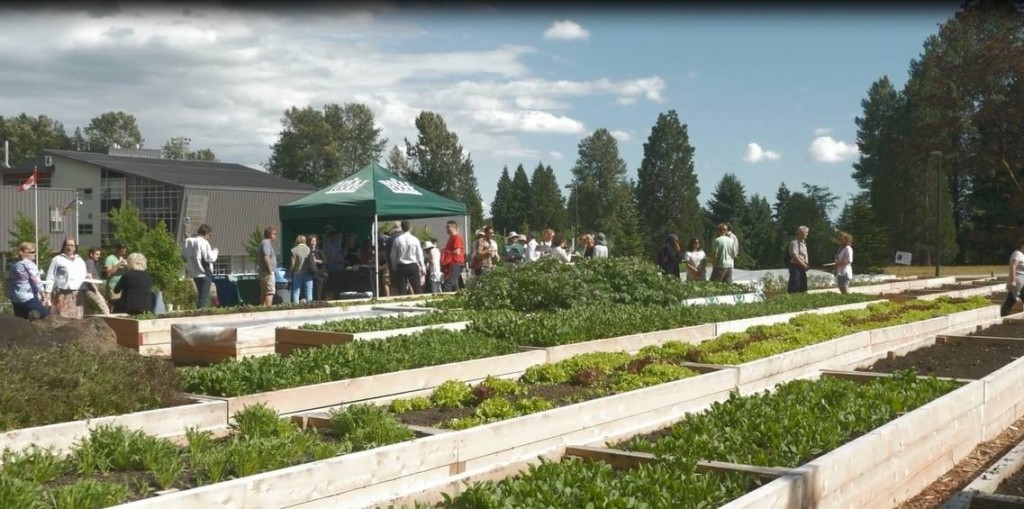 Managing a community garden can be one of the most rewarding experiences around. It can also be a challenge. While we have offered our advice on how to manage the challenges of such an undertaking, there is one topic we have yet to tackle, one that takes place away from the soil yet is of no less importance. This challenge (or opportunity) involves generating word of mouth for your community garden in order to get much needed support. This support is necessary to the longevity of your local agricultural project, as you will need outside volunteers, supplies and donations in order to grow your garden to the self-sustaining entity that it can be.
4 Proactive "Word of Mouth" Tips to Growing a Community Garden
1. Come Up with a Unique Concept
The concept of community gardening in urban/suburban settings is now considered a trending one. While this mainstream attention is tremendous, it presents a challenge when it comes to putting the word out there about your own community garden. When you depend upon this word of mouth to help get you financial and volunteer support you will have to get a little more creative than you may have had to in the past. Thankfully, coming up with a solution will be a fun process! For instance, community gardens that capture the interest and imagination of local children have a better shot at success. By integrating concepts such as the ones detailed in this article on how to get kids more engaged in a community garden, your garden will not only gain popularity with local youth, your "story" will garner attention from local media (more on this in item #4 below) and the like.
Another approach that you can consider is to collaborate with the youth or students on how to design the garden and have other uses! Our funded project with Edible Garden Project at the Sutherland Secondary schoolyard in North Vancouver took this approach. How wonderful is it that the students get to have a voice in the design of their future outdoor classroom!
Consider your resources, your unique location, and let the creative juices flow – every garden/farm is inherently special, you just need to find out what makes yours so.
2. Grow Support for Your Garden by Growing Your Social Media Presence
You have one of the most effective community outreach tools at your disposal – social media. By creating a page/profile for your community garden on Facebook, Twitter, and a visual social sharing channel such as Instagram or Pinterest you will be able to develop a live persona for your community garden, one that can engage your audience. Put the most socially (online) savvy person from your committee on the task of setting up these profiles. Once complete, it is time to tap into the committee for social media advocacy. Chances are, a few of the individuals involved in the project will have a reasonably strong network of friends and followers who would love to support (like/follow) the initiatives that their friend holds close to their heart. Have them act as advocates, inviting their following to like/follow and share your community garden profiles. This creates a domino effect that trickles through each individual and their own respective networks until word about your community garden has spread, providing you with a platform to discuss up and coming events and opportunities for others to lend a hand in support. Follow these best practices for nonprofits on Twitter, which essentially apply to all other social networks, and watch your community garden social media Klout grow.
3. Create a Strong Online Presence with a Website Dedicated to Your Community Garden
Take the persona angle one step further by developing a basic yet eye-catching website for your community garden. There are free templates, cheap monthly subscriptions, and simple WordPress themes than allow even novices to create a basic website for their community project. If this proves challenging, there are website development firms in your area that may take on non-profit jobs for free to help support their community and garner goodwill while adding value to their portfolio. A website will provide you with an online home for your community garden. It will give you a place to add content (photos/videos of the project, etc.), to make public announcements (up and coming farmers markets you're involved in) and to serve as a base where which your social media efforts can link back to. Essentially, by maintaining a website for your community garden you provide interested parties (volunteers and financial/supply supporters) with a portal where they can learn more before making the decision to contact you.
4. Contact Your Local Community News Outlets
Getting the story of your community garden picked up by local media is a very effective way to garner additional support for your project. Volunteers, benefactors, and businesses that can provide supplies (soil, tools, construction materials, etc.) keep abreast of community ongoings via local media and are more likely to get involved when a project is reported on by an authoritative source. So how do you capture this media attention? It's important to understand that local news resources prefer to have as much information as possible before delivering a story to their audience. First of all, by having a strong social media presence you have the opportunity to reach out to local (and even national) media via their own social media channels. You can get on their radar by having your community garden social persona engage their (local media) own social networks. "Like" and "share" the stories of their writers when relevant to your project. They will notice this engagement, reciprocate, and monitor your posts. You have now planted the seed for a public interest story that they can write. Second, by having a website in place you will have provided them (media) with instant access to content (photos, stories, and information on figureheads involved) about your community garden project. You will have cut their research time in half, something writers love! Finally, if the story doesn't get picked up as is, simply send the writer an email with a story submission about your community garden. Most publications will have story submission guidelines.
Do you have a community garden project underway that you'd like to share? We'd love to connect with you on our Foundation's social networks. Follow us on the Plant a Seed & See What Grows Foundation's Facebook, Twitter, Google+, and Pinterest profiles.