How to Make Your Community/School Garden Even More Inclusive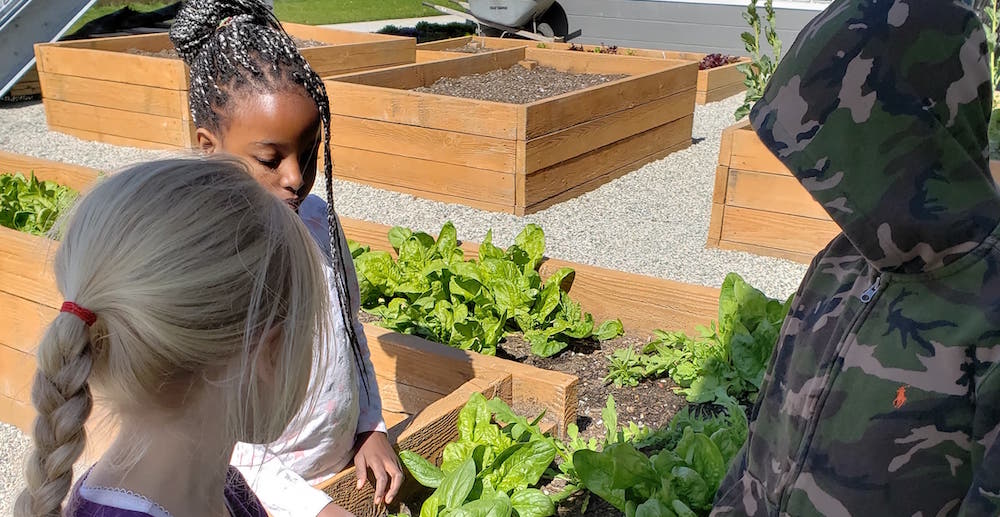 In past posts we have talked about how to make your community garden inclusive by improving accessibility. Community gardens are innately welcoming to any positive people from the neighborhood and adjacent communities who want to get involved. That being said, there is more that can be done to create an even more inviting environment. Below are some helpful tips to help attract people from all cultures and ethnicities who may have been reticent about volunteering thus far.
4 Practical Tips to Creating an Even More Diverse and Inclusive Community or School Garden
---
Multilingual Signage
Gone are the days of English and French being the primary languages of many Canadian communities. We encourage garden planners to be well aware of the cultural and ethnic nuances of the households in their area and create multilingual signage for the garden accordingly. Use the spring planting season as inspiration, as April coincides with UN designated World Chinese Language Day (April 20) and World Spanish Language Day (April 20). Begin by creating "Welcome" signs and instructional/information cards (crop descriptions, etc.) for these two languages, then expand from there. Furthermore, if your garden space includes resources such as a Free Little Library be sure to include reading materials that include the languages spoken in households in the area.
Multicultural Art and Decor
Community and school gardens are often decorated with painted fences and sheds, and boast a number of artistic and creative installations to add vibrancy to the outdoor space. Step back and have a good look at the garden area. Do the colors, portraits (i.e. faces), and renderings reflect the diverse community that surrounds it? If not, invite families from all over the community to contribute to an aesthetic upgrade that encourages them to add flavor that mirror their own cultures and heritage. The garden should end up with a wonderful spectrum that makes everyone involved feel right at home.
Multicultural Gatherings
Community gardens often become gathering places during special times of the year. These special times of the year in Canada may coincide with indigenous and settler holidays and festivals that have long been celebrated across the country. However, the cultural makeup in Canada has grown tremendously in recent decades. If your garden space plays host to holidays and festivals and/or honors them in some manner (decorations, etc.) please be sure to consider celebrations of all cultures in your community.
Multicultural Crops Too
Last but not least, we encourage you to consider the most important element of any garden – the crops. Do they reflect the ingredients used to prepare and cook nutritious meals and medicinal concoctions that diverse households in your community consume? If it's all tomatoes, corn, and carrots, it may be time to introduce herbs, spices, fruits, vegetables, and crops that add greater multicultural flavor to the mix. Variety is the spice of life – dining room table included!
---