How PAS is Helping Those Most at Risk of Food Insecurity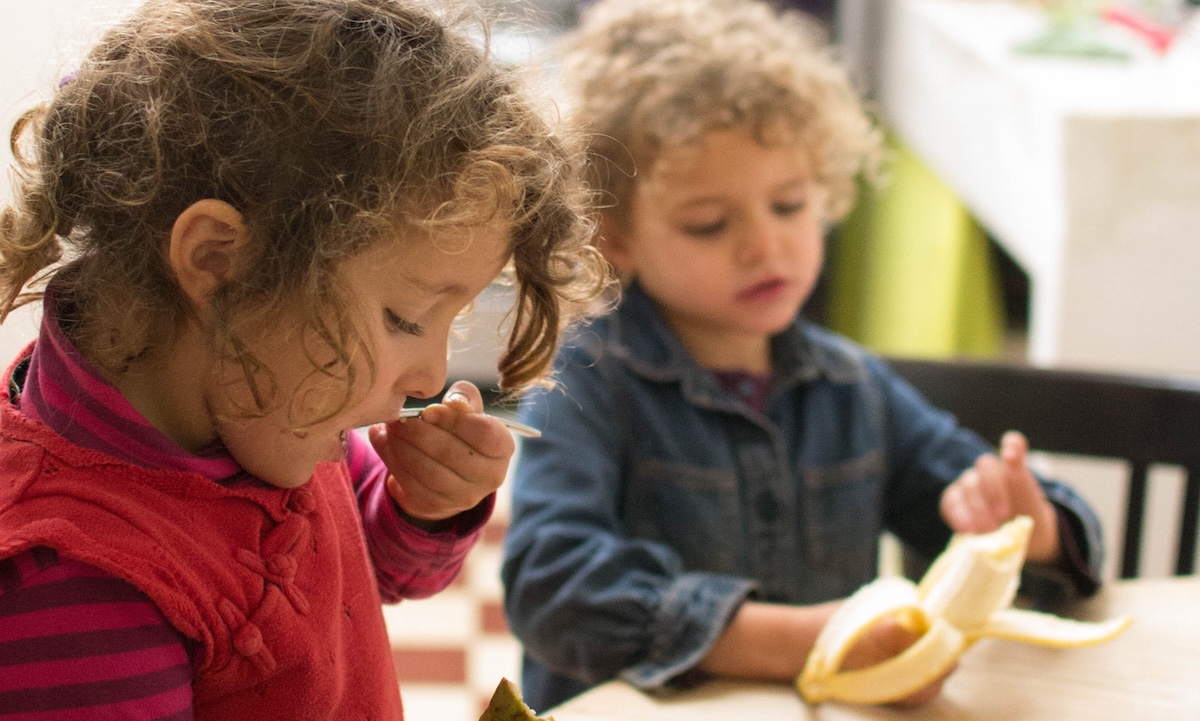 This week (November 14 2023) Statistic Canada released the results of a study that sought to gain a better understanding of which Canadian households are more at risk of food insecurity. The timing is important given that high inflation rates have significantly raised the cost of visiting the grocery store. The study identified four category types that have faced, and continue to face, challenges in getting access to healthy food. Below is a summary of these categories along with a look at how funded programs from the Plant a Seed & see What Grows Foundation help Canada chip away at this very serious concern to current and future generations.
Who is Most at Risk of Food Insecurity in Canada and How Our Foundation's Funded Programs Help Make a Difference
---
35 to 44 Year-Old Led Family Households
Stats Canada's research shows that households led by 35-44 year olds have among the highest rates of food insecurity. This is the category of parents with young children. This group accounts for 23% of families who reported food insecurity. Meanwhile, senior-led households have lower rates of food insecurity at 10%. The latter is still significant when you consider that there are about 7 million seniors in Canada, leaving 700,000 without adequate access to nutritious food.
The Plant a Seed & See What Grows Foundation's funded programs help parents in need feed their kids. At press, we have initiated 40 school gardens (and counting) and reached nearly a quarter-of-a-million students. And what about the lower end of the food insecurity spectrum? We're there for them (and all others) too, as we have contributed to intergenerational garden programs that allow seniors the opportunity to interact with younger generations and share their knowledge and skills, and grow accessible food.
Single-Parent Families
Logically, single parent family households reported high rates of food insecurity. The highest rate (41%) was found with families led by a lone female parent, which may reflect gender differences in income levels. Once again we draw your attention to our Foundation's efforts to make healthy food more accessible by reaching (and teaching) kids via school gardening programs. These programs provide three key advantages to kids from food insecure single-parent households, which include the following:
Provides kids with access to nutritious food
Provides kids with access to food while building self esteem
Offers exposure to positive role models to account for an absent parent
View more on How Community/School Gardens Benefit Kids from Single Parent Homes.
Indigenous, Racialized, and Immigrant Families
Canada's indigenous families are almost twice as likely (38% vs 18%) as non-Indigenous Canadians to be food insecure. In addition, families with a racialized primary income earner report greater food insecurity (23% vs 16%) over non-racialized, non-Indigenous counterparts, with Black Canadians having the highest rate (38%) in this group. Lastly, immigrant families are more likely to report food insecurity compared to the Canadian-born households, although the gap is less significant (3% differential) when compared to Indigenous and racialized populations in Canada. The community and school gardens that are born from the Foundations funded programs help end discriminatory food insecurity via the following:
Integrating food security concepts into inclusive school curriculums
Growing gardens in indigenous communities
Learn more about how our funded programs are helping to break the link between discrimination and food security in Canada.
Chronically Unemployed
Households led by those who are chronically unemployed are three times more likely to be food insecure. The likelihood of being unemployed and subsequently food insecure is related to both poor education and labour force status. In this instance, our Foundation is working to build a future that fosters the opportunity for more accessible education. Since 2017 we have spearheaded Education Bursary Programs that support individuals in their pursuit of their academic aspirations. While it's a one-student-at-a-time initiative, anything that can be done to support eduction and boost labor force status is a win. After all, one or more of these graduates may be the one to eradicate food insecurity in Canada!
---
The Plant a Seed & See What Grows Foundation works tirelessly to provide food security to children across Canada. We encourage you to learn more about our funded programs and how to show support if you're in the position to do so.