Every weekend through the spring and summer bright neon signs are found tacked to telephone poles and trees in family communities. The words "Garage Sale" or "Yard Sale" are displayed in Sharpie, with an arrow and address to indicate location. Does your family enjoy these weekend treasure hunts on a regular basis, or do only pass by from time to time? Whatever the case may be, you may not have considered how they can foster sustainable practices for your backyard garden. Instead of buying new gardening supplies from big-box retailers, discover fun ways to reuse and repurpose things commonly found at garage sales near you. Here are some inspiring ideas to consider!
8 Commonly Found Garage and Yard Sale Items Your Family Can Reuse and Repurpose in Your Backyard Garden
---
Gardening Supplies
The most obvious items to hunt for are gardening tools and necessities. These include watering cans, planters, rakes, shovels, trowels, shears, hoses and more. You'll even come across larger equipment such as wheelbarrows. You may not need one from a functional perspective, but it can be repurposed as a decorative planter for flowers and crops.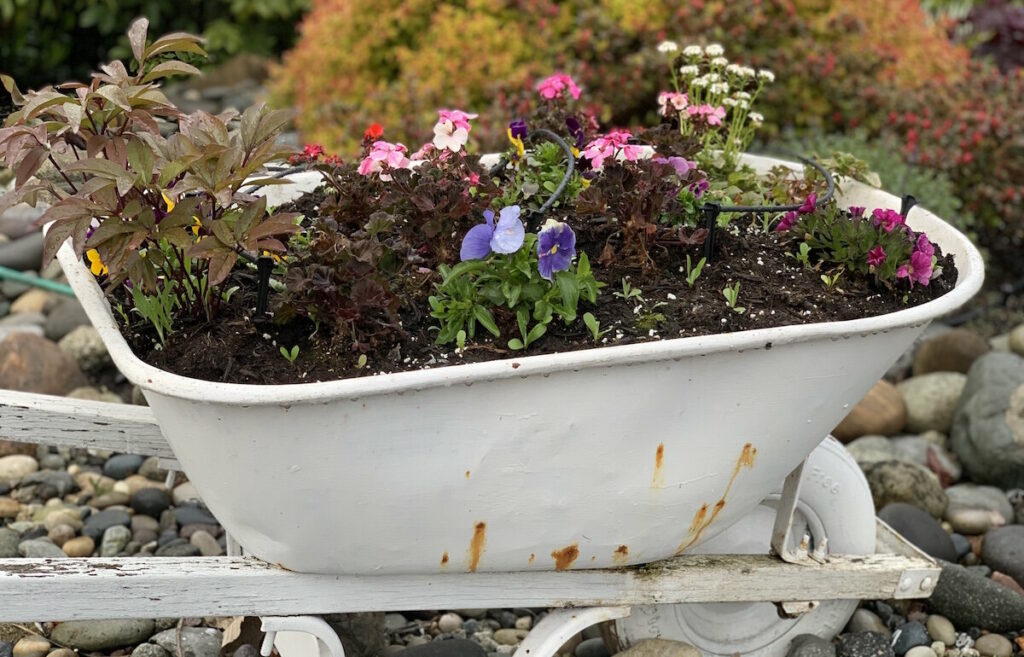 Pottery and Ceramics
Pottery and ceramic bowls also grace the tables of garage sales. They make beautiful planters for micro-greens (watercress, etc.) and other small plants that don't require much soil depth. Keep your eyes out for pottery jugs as well, as they can be used for watering.
Old Bikes
In a recent article about How to Celebrate World Bicycle Day with your family, we suggested converting your old bike/s into decorative garden accessories. Handlebar and backseat baskets can be used as mobile planters.
Ladders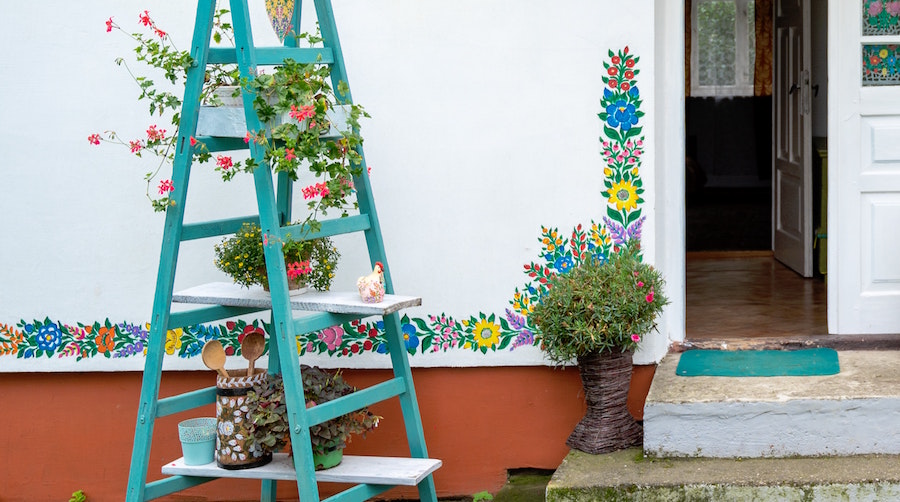 At some point (if you don't already) you'll need a ladder as your garden grows. Step-ladders are commonly found at garage sales, as are taller A-frames. Step-ladders are great for trimming tall tomato plants and corn stalk, while standard A-frame ladders are good for picking and maintaining backyard fruit/nut trees such as apple, cherry, plum, and walnut. Ladders may also be painted and repurposed as an intriguing stand for small planters and garden tools.
Picture Frames
We dare you to find a garage sale without a picture frame up for offer. While you may not like the subject matter within (i.e. dog's playing poker) you can remove the kitschy image and reuse the frame as an ornamental accent for the fence that encompasses your garden plot. Turn this one in to an art project by having your kids paint something fun on the fence, within the embrace of the frame.
Small Bookcase or Shelving Unit with Glass Doors
Look for small bookcases and units with glass doors which can be reprised to promote a different kind of outdoor learning. Take inspiration from the community garden Little Library book exchange concept. Instead of an exchange program, it can be used to collect your kids' favorite gardening books while encouraging them to read in the fresh air.
Bird Feeders (or things that can be repurposed as bird feeders)
Bird feeders are also treasures that you often see for sale in the neighborhood. Not only are they aesthetically pleasing as a garden accent, they invite feathered pollinators into your yard which promotes biodiversity. Take the reuse/repurpose concept a step further by reimagining other common garage sale finds as bird feeders. Need some fun examples? Old watering cans, wine bottles, bundt pans, teapots, even stringless ukuleles will provide a buffet of suet and seeds. Let your kids' imaginations run wild while browsing garage sales for bird feeders.
Old Wooden Chairs for the Yard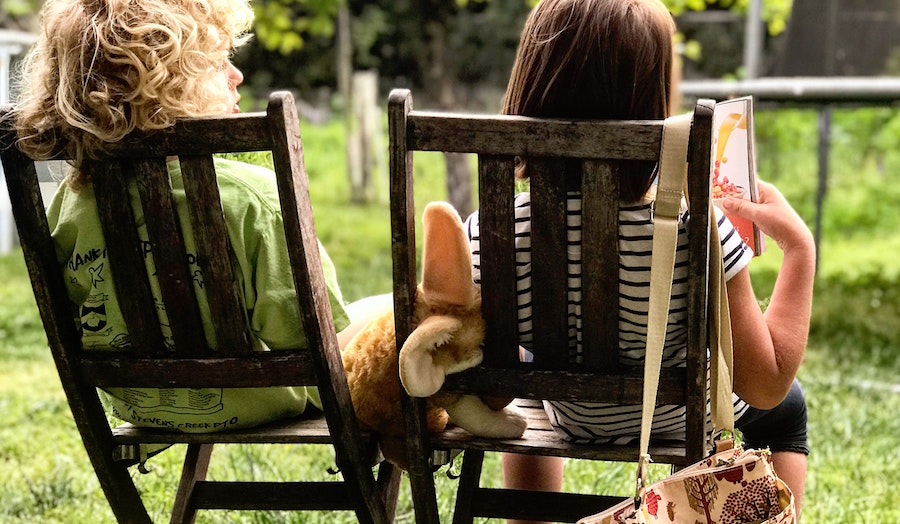 We saved this one for last because it ties it all together. Once you've placed all of the above garage sale treasures in your garden, position an old chair (also commonly found at yard sales) in an ideal spot so you can kick back and enjoy the scene. This is a far more attractive and sustainable alternative to plastic patio seats. Get one for each member of the family so that you can enjoy the fruits of your weekend "labor" together.
~
HAPPY HUNTING :)