Celebrating Earth Day 2023 | Live Stream Events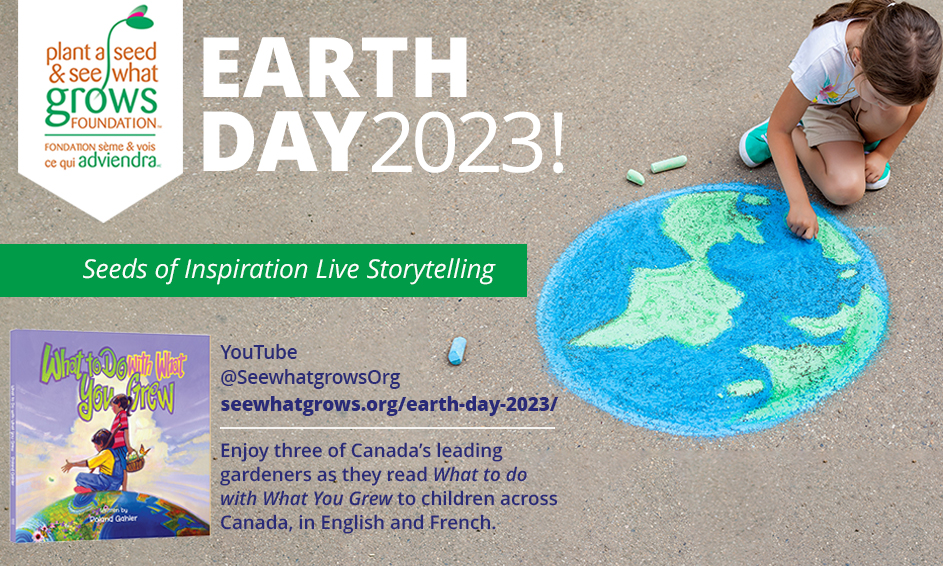 Will you join us and the other 1 billion+ global citizens in honoring this special event?
In anticipation of the Earth Day 2023 the Plant a Seed & See What Grows Foundation is proud to bring back (by popular demand) a live-stream storytelling and planting demonstration event for kindergarten to grade 3 students. Over the last two year's the now annual event has garnered tens of thousands of online views from across Canada. With the call to mitigate the impact of climate change and protect the health of our planet at an all-time high, we expect enthusiasm in this year's live-stream to be even greater. Is your classroom or household ready to set aside 30 minutes to invest in our planet and future generations through storytime? We thought so! Here's everything you need to know about this year's reading featuring the What to do with What You Grew book written by our charity's founder, Roland Gahler.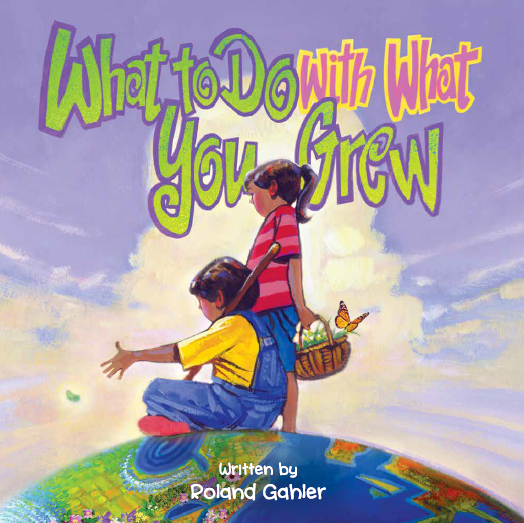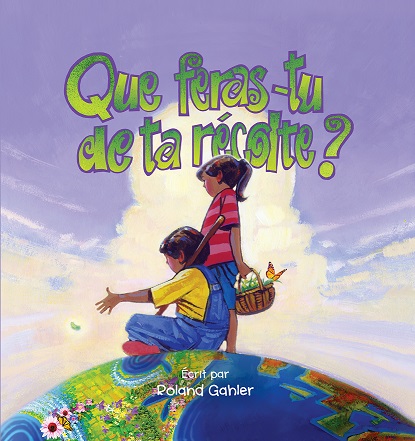 Reading to your young child about growing your own food improves literacy, vocabulary and piques their interest with the promise of delicious food that they can make with their family members.
Join Us for Earth Day 2023 Special Live-Stream Events for Kids!
---
Who Are Involved?
We're proud to welcome back two of Canada's most celebrated gardening experts, Mark Cullen and Brian Minter for the English story times and none other than Yves Gagnon, for the French narration. Each will conduct readings and follow-up activities for our young viewers and participants.
Mark Cullen, CM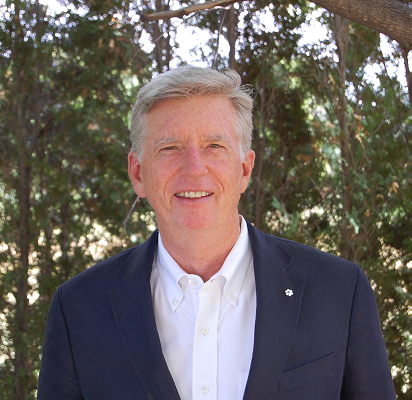 Mark Cullen is an renowned gardener, author, and broadcaster who holds the Order of Canada, a distinction which he received for his contributions to promoting and developing horticulture education in Canada and for his ability to explain how Canadians can protect the environment. He is currently the co-Founder and volunteer Board Chair of Trees for Life. Cullen is also a volunteer, spokesperson, and consultant for numerous organizations, including the SHARE Agricultural Foundation, the Canada Blooms Flower and Garden Festival, the Highway of Heroes Living Tribute, the United Way, and Home Hardware Canada.
Mark's storytime will be followed by a planting demonstration for kids/students and hold an interactive Q&A session. To access the (FREE) April 19 event with Mark Cullen you can click here for the Zoom link and you can join us live by going to Plant a Seed's YouTube channel on Wed. April 19, 2023 at 10:00 – 10:30 AM Eastern.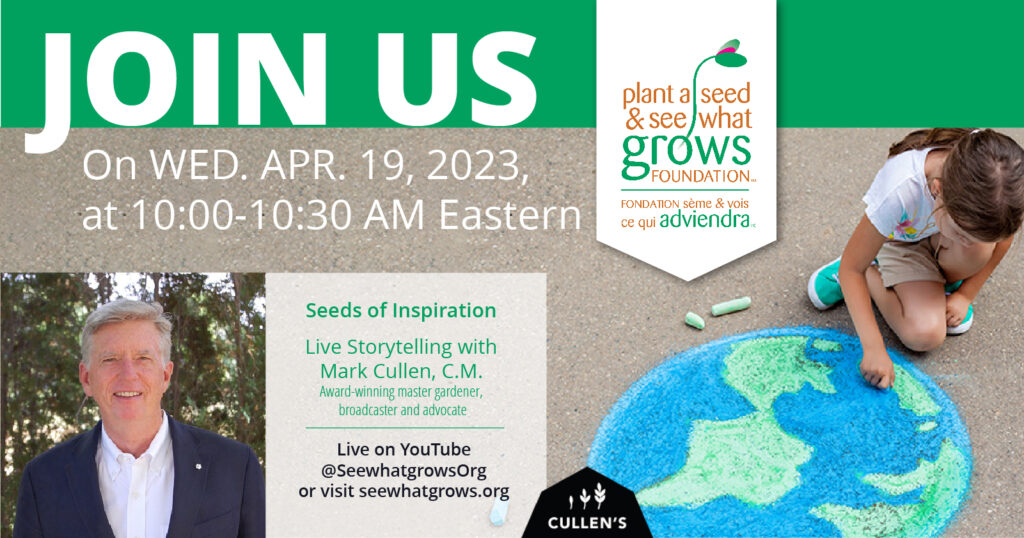 View more on Mark Cullen here.
Brian Minter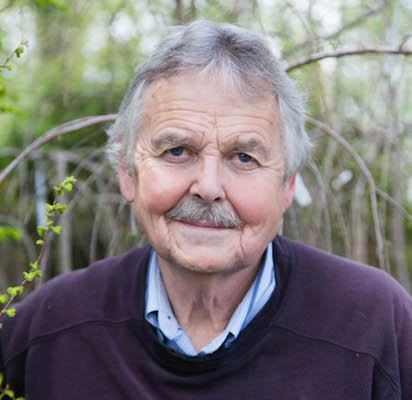 Brian Minter is a Master Gardner who also holds the Order of Canada along with an Honorary Doctorate of Technology among other distinctions. Through the decades Minter has hosted many gardening-based programs and is a columnist and author of Canadian Best Seller, 'Brian Minter's New Gardening Guide – Fresh Approaches for Canadian Gardeners'. His impressive tenure in promoting gardening and garden communications to the public has earned Minter induction into the Gardening Writers Association's Hall of Fame.
Brian will follow his reading with a planting demonstration and Q&A session. To access the (FREE) Tues. April 18 event with Brian Minter you can click here for the Zoom link and join us live by visiting Plant a Seed's YouTube channel on April 18, 2023 at 9:30 -10:00 AM Pacific.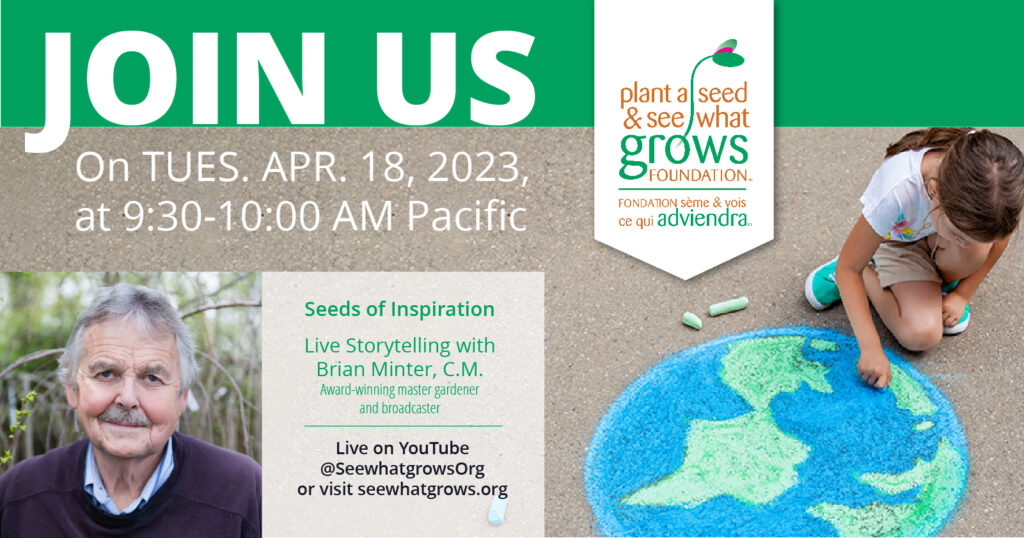 Read more about Minter's ever-growing legacy here.
Yves Gagnon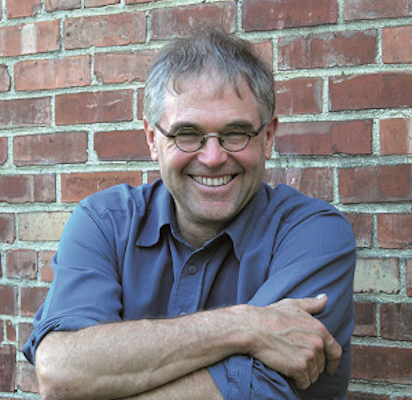 For over four decades, Yves Gagnon has been passionately developing the Jardins du Grand-Portage in Saint-Didace, QC where he produces vegetable seeds. A pioneer in the field of constructive genetics, he improves several heritage plant lines through meticulous and careful selection. He shares his experience and his passion for the plant world and ecology by authoring several books on ecological gardening and cultivation.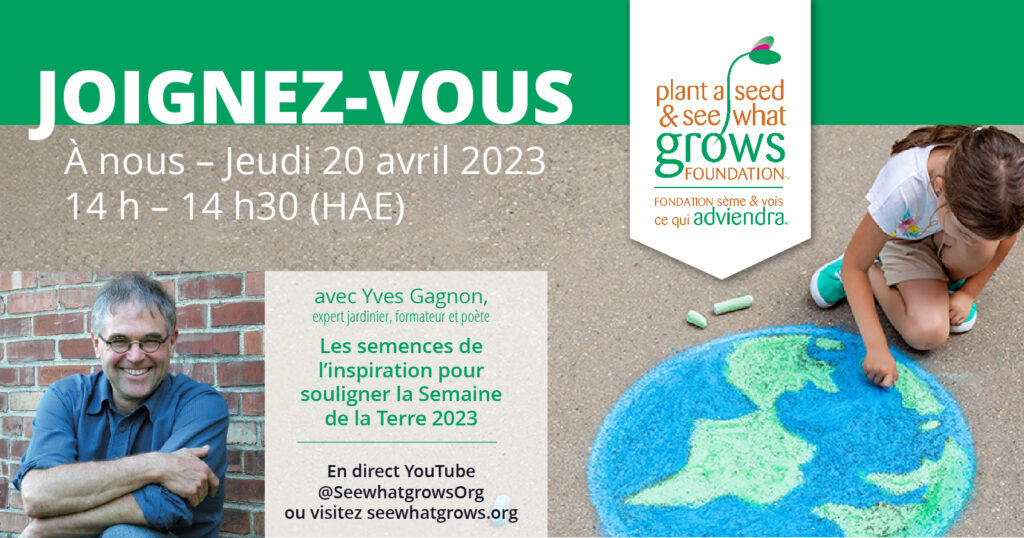 View more on Gagnon's work here.
Like Mark's and Brian's events, Yves will follow his reading with a planting demonstration on Thurs. April 20 at 2:00 – 2:30 PM Eastern. To access the (FREE) the Zoom narration click here and join us live by going to Plant a Seed's YouTube channel.
Unable to attend Mark's, Brian's or Yves' reading and gardening activity live? Don't worry, it will be saved and made available to you on the Foundation's YouTube channel on Mon. Apr. 24, 2023!
~
Are you ready to #InvestInOurPlanet by having your kids/students attend these fun, engaging, and educational live-stream events in celebration of Earth Day 2023? Great! We look forward to your participation!
---
~ Happy Earth Day 2023 ~