Calcium-Rich Fruits and Vegetables You Can Grow in Your Community Garden
Calcium is essential to your child's development. It is necessary for the growth and maintenance of their bones and teeth and helps with nerve functioning and muscle contraction among other benefits. When you think of calcium and children, dairy products likely come to mind. However, considering that approximately 65 percent of the global population has a reduced ability to digest lactose after infancy (including a potentially underestimated 7 million Canadians), it is clear that other sources of this mineral is needed to fill the gap. Thankfully, fruits and vegetables are excellent sources of calcium.
Whether you are searching for a substitute for dairy or simply seeking to complement your child's existing calcium intake the following easy-to-grow (in moderate climates) produce will provide the necessary dose of this essential mineral.
5 Crops to Consider for Growing Calcium in Your Community Garden
1. Kale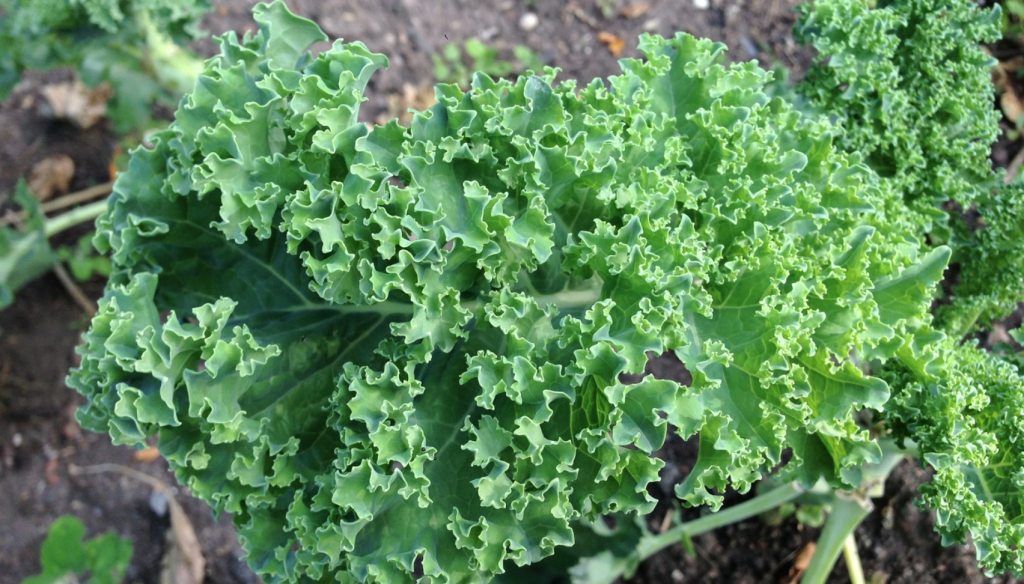 Not only is kale one of the most antioxidant-rich vegetables that thrives in moderate to cold climates, it is extremely high in calcium. A 100 gram serving of raw kale (uncooked and unfrozen) contains a whopping 150 mg of calcium (compared to the same serving size of milk which contains 128 mg). Kale can be grown and added to your child's diet with ease. It can be used to make crisp coleslaw, complement a quiche, or added to soup. View some family friendly kale recipes here.
2. Spinach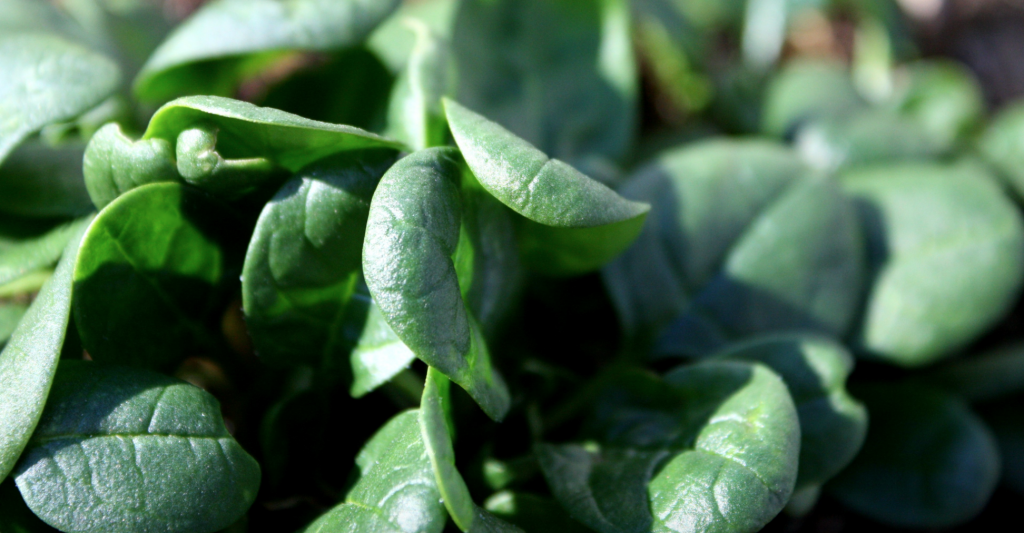 A close cousin to kale, spinach is also a great source of calcium, with 99 mg per 100 gram serving. What makes spinach and even more attractive option for your garden, is that you need not worry about freezing this green leafy vegetable after harvesting. Studies have shown that spinach maintains its nutritional profile when frozen. Thus, you have an all-year source of calcium even when your urban garden is tucked away for the season.
3. Broccoli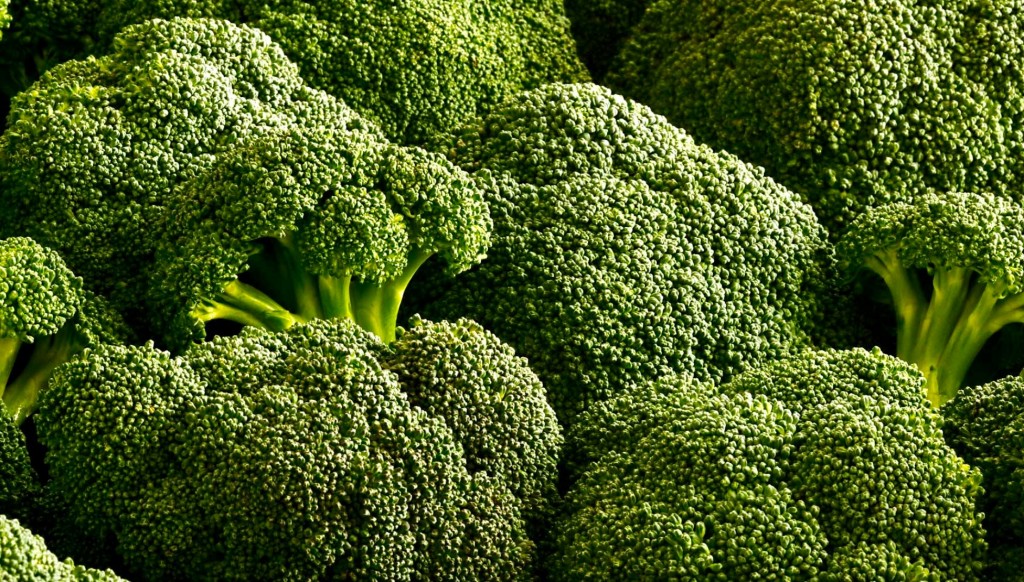 Broccoli is another moderate to cool season crop that provides the necessary amount of calcium for optimal health and functioning. With 47 mg per 100 grams it makes a great complementary addition to any calcium-rich salad, or on its own for your kids to snack on when crisp. While the sheer amount of calcium in broccoli is lower than its green counterparts, the absorption rate can be about 50% higher than spinach and about 10% greater than kale in a raw state (although cooking can help remove oxalates and improve absorption).
4. Rhubarb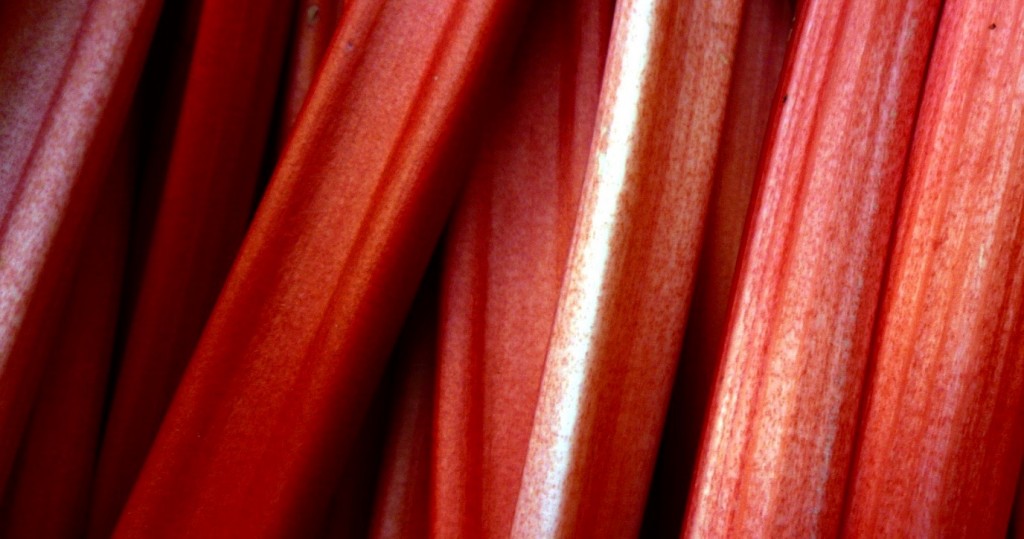 While this list could maintain its green theme it's important to provide variety, not just for the color of your community garden, but to accommodate the taste buds of your kids. Rhubarb may have a bit of an identity crisis, classified as both a fruit (by the U.S. government in 1947) and vegetable, but its calcium profile is strong, with 86 mg per 100 grams. It is also a moderate/cool season, perennial plant that is very hardy in winter. Be sure to exclude the rhubarb's leaves when harvesting/storing (they contain oxalic acid) and use only the rosy colored stalks to make jams and pies. Rhubarb combines well in strawberry-based (16 mg of calcium per 100 grams) recipes, which your kids will love.
5. Prunes (via Plums)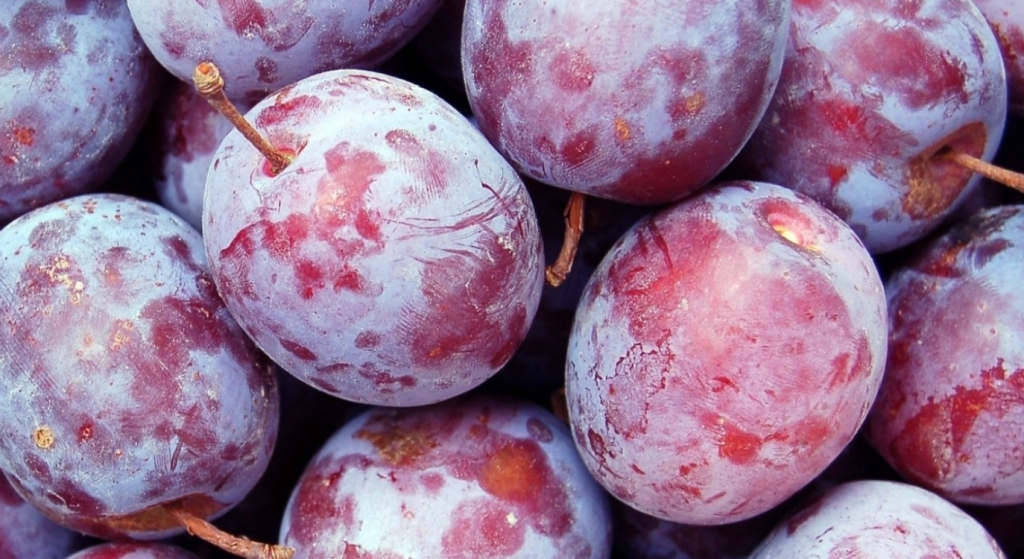 This one is a longterm addition to your moderate climate community garden or farm. But when building a self-sustaining community for the future, forward thinking is necessary. Organic prunes are a calcium-rich fruit often enjoyed by many Canadian households, thanks to the fresh market production of plums in Canada. With 43 mg per 100 grams you may consider complimenting your kid's affinity for raisins (a fruit also high in calcium, to be fair) with prunes. Once harvested, follow these steps to turning plums into prunes, a very practical and flavorful way for your kids to get their calcium while on the go.
Thanks for reading! We welcome you to follow our Foundation's Facebook, Twitter, and/or Google+ and to share this article with your fellow community.
---