Best Outdoor Learning Apps for Kids 2018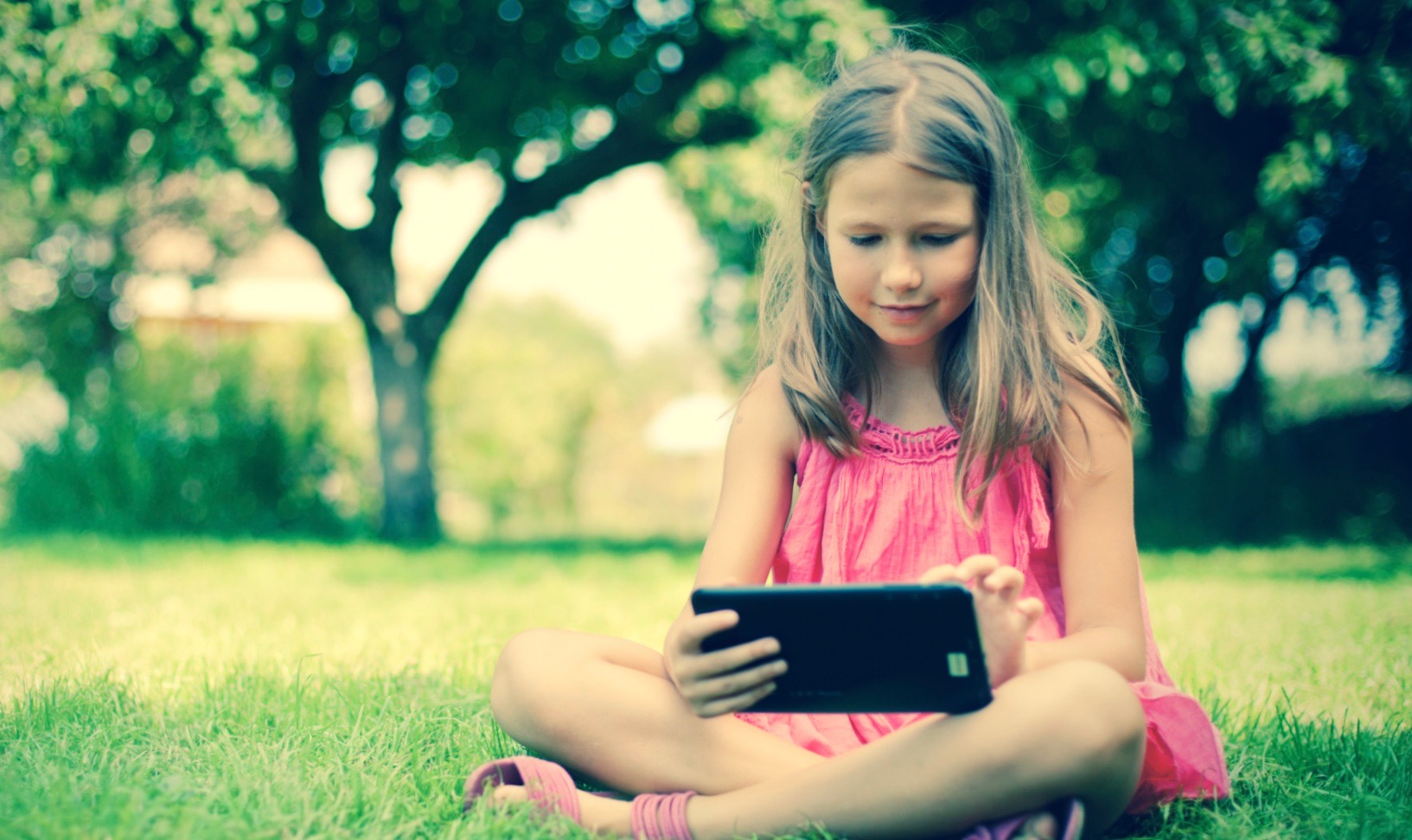 The concept of outdoor learning together with mobile applications may seem like a juxtaposition, but downloading the right app maybe the key to increasing your child's engagement levels. Considering the clear benefits of outside education, it's certainly worth a shot.
Today, our Foundation sheds light on some smartphone/tablet apps that you can use to encourage your kids to go outside and play, and learn.
5 Educational Mobile Apps that Will Inspire Your Child to Spend More Time Outside
1. Nature Cat's Great Outdoors (PBS Kids – Ages 5+)
The great thing about this app, is that your kids may already be familiar with the main character. The Nature Cat's Great Outdoors app is based on the hit PBS KIDS show of the same name. Within seconds of downloading, your child will have an on-the-go tool in hand that will inspire them to head outside and explore nature, be it in their own backyard, at the local park, or even a community garden. The app introduces a new adventure for every day that your child logs on, and provides them with easy-to-use tools to record and share their observations in fun and creative ways. The app includes favorite features such as a compass, camera, sound recorder, sketching tool, and provides an option for your child to create their own nature journals to log (and share w/friends and family) their adventures.
The few reviews on the iTunes app store indicate the iPhone/iPad version has a few bugs that the developers haven't worked out yet, whereas on Google Play reviewers (nearly 300) are very happy with the app, so if your child uses an Android device, this one is a definite download. (Google Play)
2. Eco-Explorer (Steven Lewis-Neill – Ages 5+)
This app is rooted in the primary school curriculum, with a focus on elementary grades of 1 and 2 (or ages 5 to 7). Because it's school curriculum-centric, the app allows teachers and parents to set up and manage a class, where up to 10 QR codes can be printed and placed around the grounds of a local park, community garden, eco-park, or even a big backyard. Kids can then head outside and partake in a scavenger hunt for the printed QR codes found on items (a tree, crop, etc.), and learn about their place in the natural world. Curriculum areas covered include plants, animals, and other living things and their habitats. This app is extremely user-friendly yet effective in getting kids outdoors to learn about their surroundings. (iTunes)
3. Garden Game for Kids (Bubadu – Ages 5+)
There are many gardening apps for kids in your app store, but the thing that really sets this one apart is that it teaches children about the entire seed to table process, by integrating a marketplace element. The virtual platform includes a Vegetable Garden, Flower Shop, Greenhouse, Orchard and Garden Shed. You'll find all the planting, gardening, and harvesting activities you come to expect from such an app, but kids also get to learn about trading fresh produce (and even garden tools) with customers at the marketplace. Garden Game for Kids immerses your child in the comprehensive activities and operations of running a sustainable food business in a fun and engaging manner. If your little green thumb connects with this app you may end up having a career gardener/farmer on your hands in the years to come. (Google Play)
4. Meet the Insects: Village Edition (NCSoft – Ages 4+)
This Parent's Choice Award winning application will teach your kids all about insects found around their community, and will be a great complementary app for those who have already downloaded (or plan on downloading) the Forest and Waterway editions. The app encourages your child to study insects in the real world, in the great outdoors, where they can take and compare quality photos and videos, participate in quizzes, and journal their experiences. This mobile tool supports education about beneficial bugs and how they have a positive impact on sustainable food production, be it in your backyard garden for local urban farm. (iTunes)
5. Night Sky (iCandi Apps – Ages 8+)
Outdoor learning doesn't have to stop at sunset. The Night Sky app is a truly powerful yet beautiful augmented reality handheld planetarium that is fun for kids and parents alike. The app allows children to quickly identify stars, planets, constellations and even satellites in the night sky, by simply holding their smartphone or tablet up to the dark yonder. And don't worry if the both you don't know where they (constellations,etc.) are, as the navigational features within the app will direct you to them all.
The augmented reality feature lets kids take a space walk around the whole solar system. They can take virtual steps onto planets and view them in detail, including their moons and surrounding satellites. If there is a space mission in our Solar System at any point in time, Night Sky will point your child towards that too!
The other great part about this app, is that it will encourage you and your family to escape the lights of the city to find an eco-park or rural area where night sky viewing is optimal. In fact, you can use this app as an excuse to take a camping trip – creating the ultimate outdoor classroom for your child on the next long weekend. The sky is not the limit when it comes to this amazing app for kids. (iTunes)
---
Stay tuned as we continue to keep our ear to the ground, and eye on the app store, for more fun, engaging, and educational apps for your kids in 2018, and beyond.
---